With many parts of North America being little more than a couple centuries old at best, this New World continent is often seen as lacking in the culture department. Worse yet, many cities have held views in the past that old buildings were standing in the way of "progress", leading to their ill-advised demolition.
However, not all places have held their heritage in contempt. Quebec City, the provincial capital of the Canadian province of Quebec is located in the older eastern portions of North America, and have valued their significant cultural building stock with much more fervor than in other places in Canada or the USA.
As such, its 400 year old structure and fortifications have drawn comparisons to cities in Europe, as the Old Town here has been preserved as it was since it was laid out eons ago. At this point, you may be intrigued enough to be planning a trip to Quebec City on your next trip to Canada … so what is worth your precious time when you finally make it here?
The following five activities will help you get the most of North America's most European city, which is important as the sheer abundance of things to do here can lead to analysis paralysis. By doing any one of these, you can push forward comfortable in the knowledge that you've done something that is a core attraction/experience central to Quebec City's identity…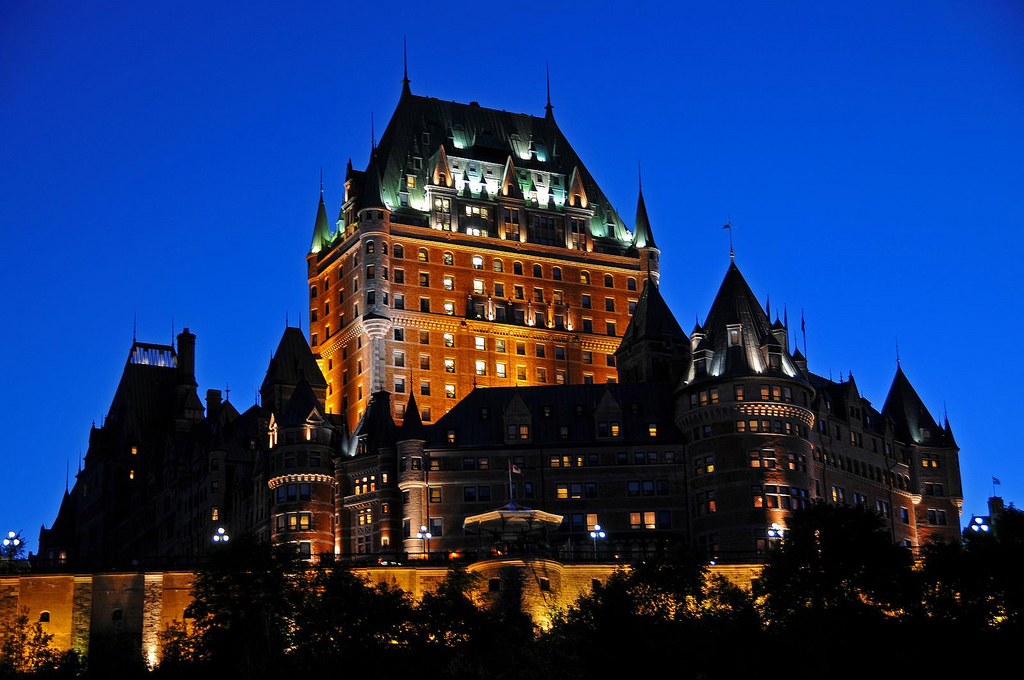 1) Have a drink in the Chateau Frontenac
Upon your arrival to the Quebec City area, the most iconic building in this city's skyline is none other than the iconic Chateau Frontenac. Built originally by the Canadian Pacific Railways in the form of an impressive castle-like structure in the late 19th century, with an awe-inspiring tower being added in the early 20th century.
Now managed by famed luxury brand Fairmont, this place is well worth visiting even if you aren't staying here as a guest, as admiring the decadent stylings is reason enough to visit this place by itself, as is the hotel bar, which offers expensive (but large and mixed with top-shelf vodka) martinis, as well as views on the St. Lawrence river that are to die for!
2) Walk through the field where France lost their New World empire
Before the British clashed with France in a big way during the Seven Year War in the mid 18th century, France held massive amounts of territory in North America, which ranged from Acadia to Quebec, and from Michigan to Louisiana.
The aforementioned conflict eventually came down to a pivotal battle on the Plains of Abraham at Quebec City, which was home to New France's last major fortress, which was blocking a major incursion of British forces into its heartland.
General Montcalm was unable to hold the Redcoats at bay in the end, leading to an inevitable total victory for the British Empire in North America, shifting the linguistic influences of almost the entire continent from that moment forward.
Today, this historic site is also used by locals as a public meeting place during the summer, so be sure to join the locals by having a picnic lunch here if the weather is in your favor during your visit.
3) Behold the power of Montmorency Falls
Located just outside Quebec City to the east is one of Canada's most impressive waterfalls, but chances are good that you have never heard about the natural wonder that is Montmorency Falls. As powerful as Niagara Falls are, Montmorency is a full 30 meters (more than 90 feet) higher than their Ontarian rivals, making it an attraction that shouldn't be missed by outdoor enthusiasts.
4) Shop, dine and explore within the cozy confines of Petit Champlain
Those seeking the true European ambiance that Quebec city is famous for should spend an entire day walking around the incredible environs of Petit Champlain. This portion of Quebec City's Old Town is one of North America's oldest shopping districts, and is especially atmospheric in the Christmas season.
Art galleries, jewelers, traditional Quebec artisans, and fine restauranteurs can all be found within its narrow alleyways. Simply put: if you miss Petit Champlain, you'll miss out on what truly makes Quebec City special.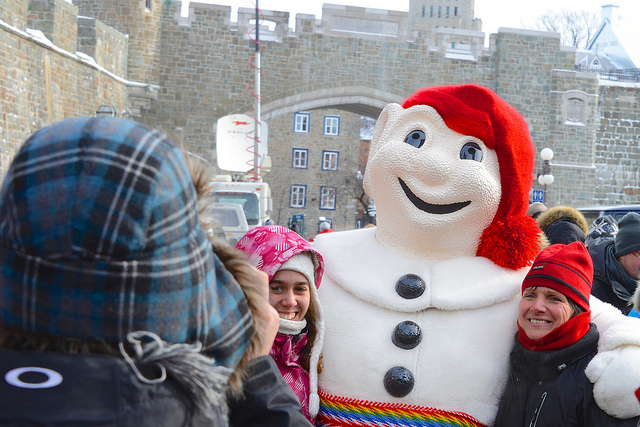 5) Drop by in the middle of winter to take in Quebec City's famous Winter Carnival
If you can handle the cold, traveling to Quebec City for its world famous Winter Carnival make you forget about the chill in the air within seconds of arriving. This festival will have you sliding down thrilling toboggan slides, watching hardy canoeists "paddling" across an ice-choked St. Lawrence River, and partying it up with locals that know that as long as you keep dancing, not even the coldest night can keep the human spirit down!