After boarding my flight in Miami at 10 AM, I landed a mere 1 hour and 40 minutes later in Santo Domingo, Dominican Republic. Nothing like traveling to another country and not having to deal with a time difference or draining flight. Customs was quick and easy, and after I paid my $10 "tourist card" fee, I was strolling out of the airport with a big smile on my face.
I opted to take a taxi into the city as the airport is about 30 minutes away. It wasn't cheap, $40, but I didn't feel like being any sweatier than I already was so I bit the bullet.
I decided to fork over $10 at the airport for a local sim card as well so I could utilize the 3G internet and I'm glad I did because I had a lot of trouble finding my hotel. I had to call and the person at the desk sent a local kid to the corner I was posted up at and he walked me the 3 blocks back to the hotel, thank god.
After dropping my bags, a little deodorant reapplication, and a layer of sunblock to my pallid white skin,  I hit the streets, this time in shorts.
At first glance, the colonial center of Santo Domingo is a bit worn out (better condition than the one in Panama City though). In fact, a large proportion of the roads are completely ripped up and you have to walk an entire block to cross the street. But, after walking around for a bit, I was treated with some amazing architecture and plenty of smiling faces in every shade between white as paper to black as coal. The Dominicans are about as diverse as any people I've ever seen. Another cool thing about the Zona Colonial is while there are lots of tourists sites to see, tourist police, etc, it's actually a real neighborhood and a lot of locals do in fact live here.
The reason I wanted to come to Santo Domingo was to explore the history of the first European settlement in the New World that is still inhabited (Bartholomew Columbus, Christopher's bro founded it in 1496) . There are plenty of buildings that have been standing for over 400 years and are well maintained.
My first stop while walking around was the "Catedral Primada de América", which translates to, the first cathedral in America. It was built between 1521-1541, with some additions after that, and is in fact the only period Gothic cathedral in the Americas. The interior is truly impressive, and the air conditioning was a nice touch as well.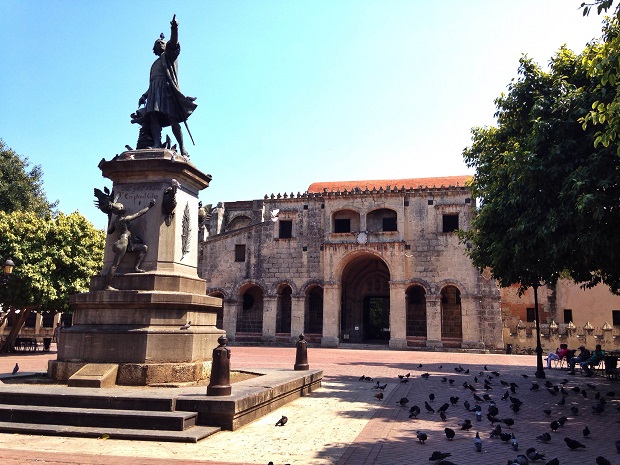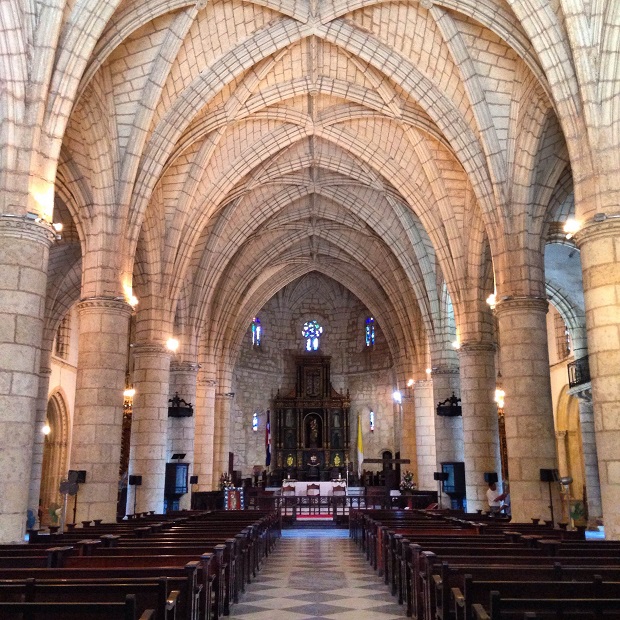 After checking out the cathedral, I continued meandering around. People really didn't heckle me too much, except for the few barbers that wanted to edge out my beard to Dominican standards, I said I would come back tomorrow…
I then had lunch on a nice leafy street near the cathedral and enjoyed a coke on ice (coke in other countries besides the USA use actual sugar so it was a treat).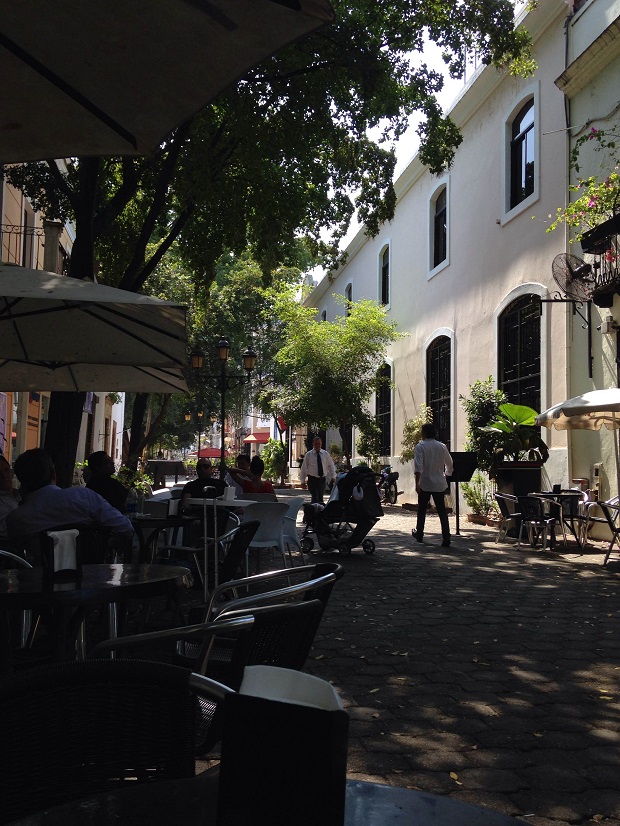 After recharging, I decided to walk west towards the Gazcue neighborhood which had some interesting architecture as well, including a lot of Art Deco. I then headed down to the Malecon which is the road right on the ocean. The traffic was a bit wild because it was rush hour, but where the water meets the jagged rocks on the coast is pretty impressive to watch. I got sprayed a few times which was a little disheartening considering the amount of trash I saw, but hey, I'd rather catch E.coli like that rather than eating a poop sandwich…
I then followed the Malecon back to the Zona Colonial, took a little rest at my hotel, had a decent dinner and a couple of beers to conclude a nice day. Heading up to Cabarete on the northern coast today so stay tuned!