Like other neighborhoods in transition, Colonia (or neighborhood) Juarez (not to be confused with Ciudad Juarez) has a very diverse personality that is hard to characterize. Juarez is home to the Zona Rosa – the business and cultural hub of Mexico City's LGBTTI community, and also to "Little Seoul," the heart of the city's growing Korean population. The people who live, work and play here represent the broadest cross-section of Mexico City's population – wealthy and poor, hip and traditional, local and foreigner. Sex shops and high-end hotels can be found within steps of each other, as can pizza joints and exclusive French-fusion restaurants. There is literally something to suit everyone's taste and budget in Colonia Juarez, which definitely makes it one of the coolest neighborhoods in Mexico City.

Historically, Juarez was home to the city's wealthy – close to the Chapultepec forest. The area was Mexico City's version of "cottage country" – but, with grandiose mansions rather than cottages. Although a residential area, stores and businesses quickly became established. The area fell into a state of decline following the Mexican Revolution, but experienced an intellectual resurgence in the 1960s as a hotspot of counter-culture. It has been hard for the area to recover from the 1985 earthquake, which damaged many of the old buildings in the area, and as a result many of the original mansions became derelict and were taken over by squatters. However, in recent years businesses and property-owners have begun to return to Juarez, in part because of its very convenient location to the financial district and the centro.

Today, Juarez is one of the busiest areas in the city, with more than 2000 businesses, many of which have refurbished the French-styled buildings from the turn of the last century. The streets, which are named after world cities, are lined with healthy trees, statues and fountains – the pedestrian mall that runs through the center of the Zona Rosa is a great place to stroll, windowshop, or have a bite. The area is home to several unique museums, including the Ripley Museum (where you can see authentic shrunken heads), the Wax Museum, and the MUCHO Chocolate Museum. On the weekend, this is also great place to look for art or antiques. Some of the most iconic monuments in Mexico City – including the Fountain of Diana and the Angel of Independence – are in Juarez.

Here is what Juarez looks like: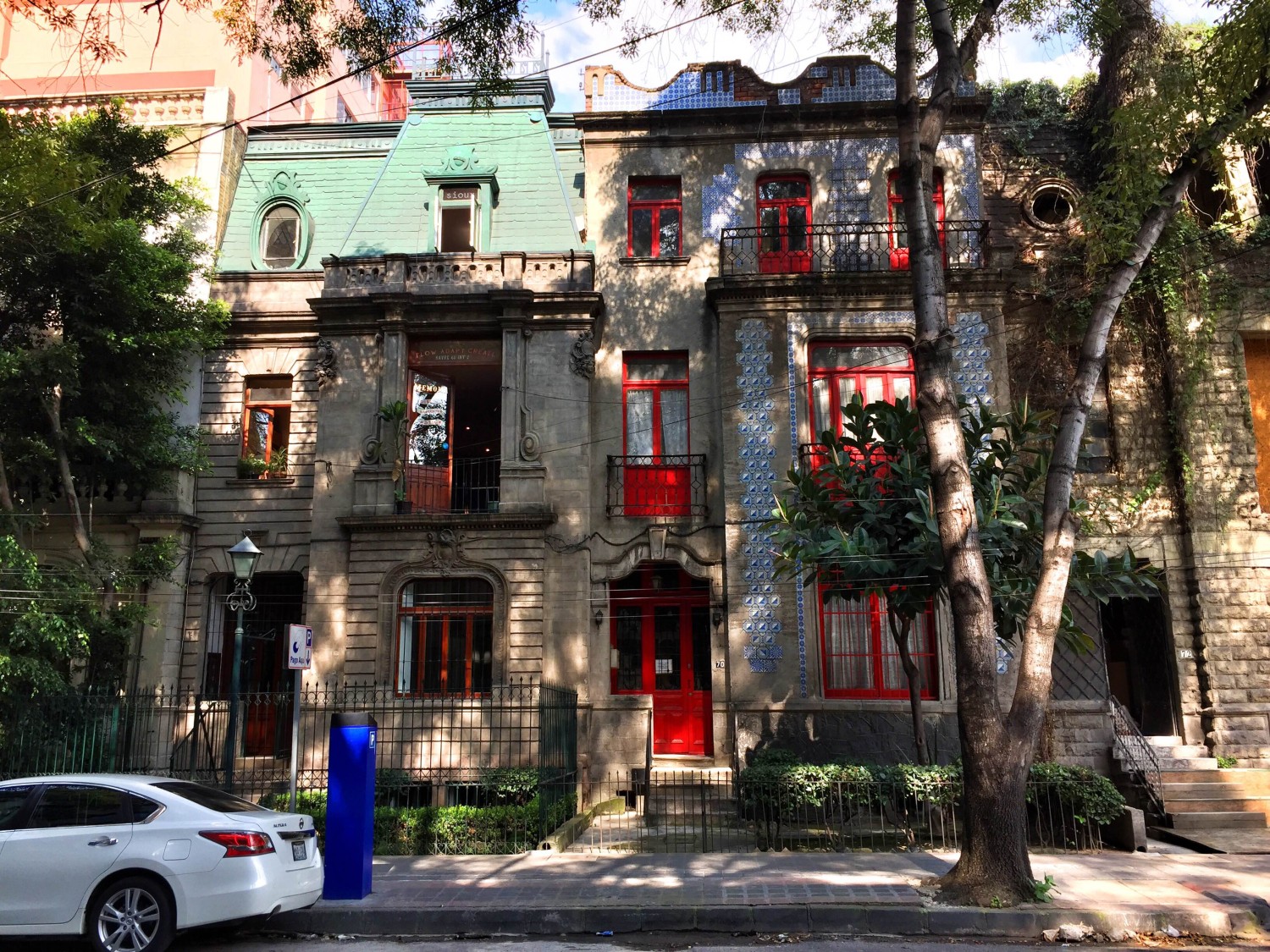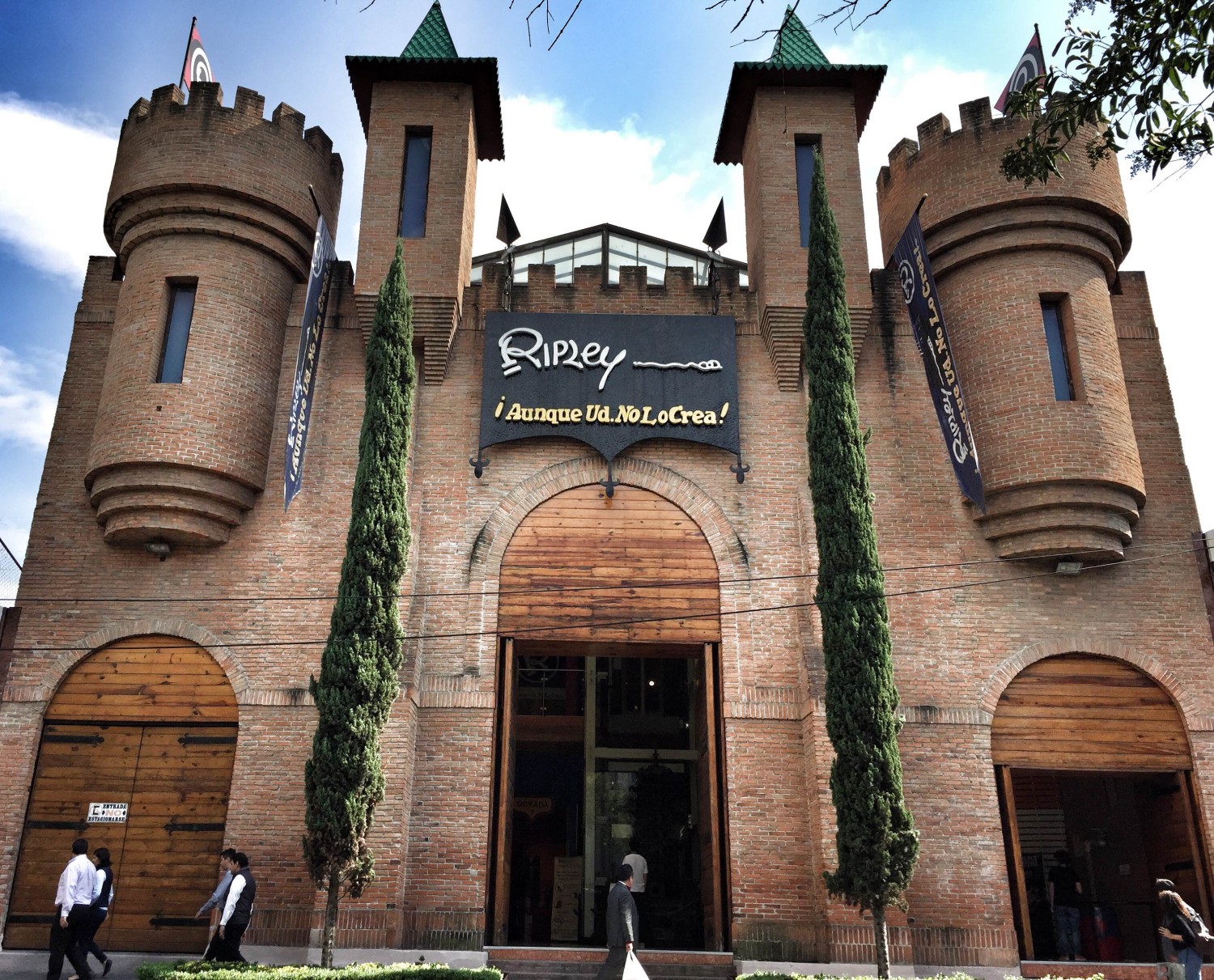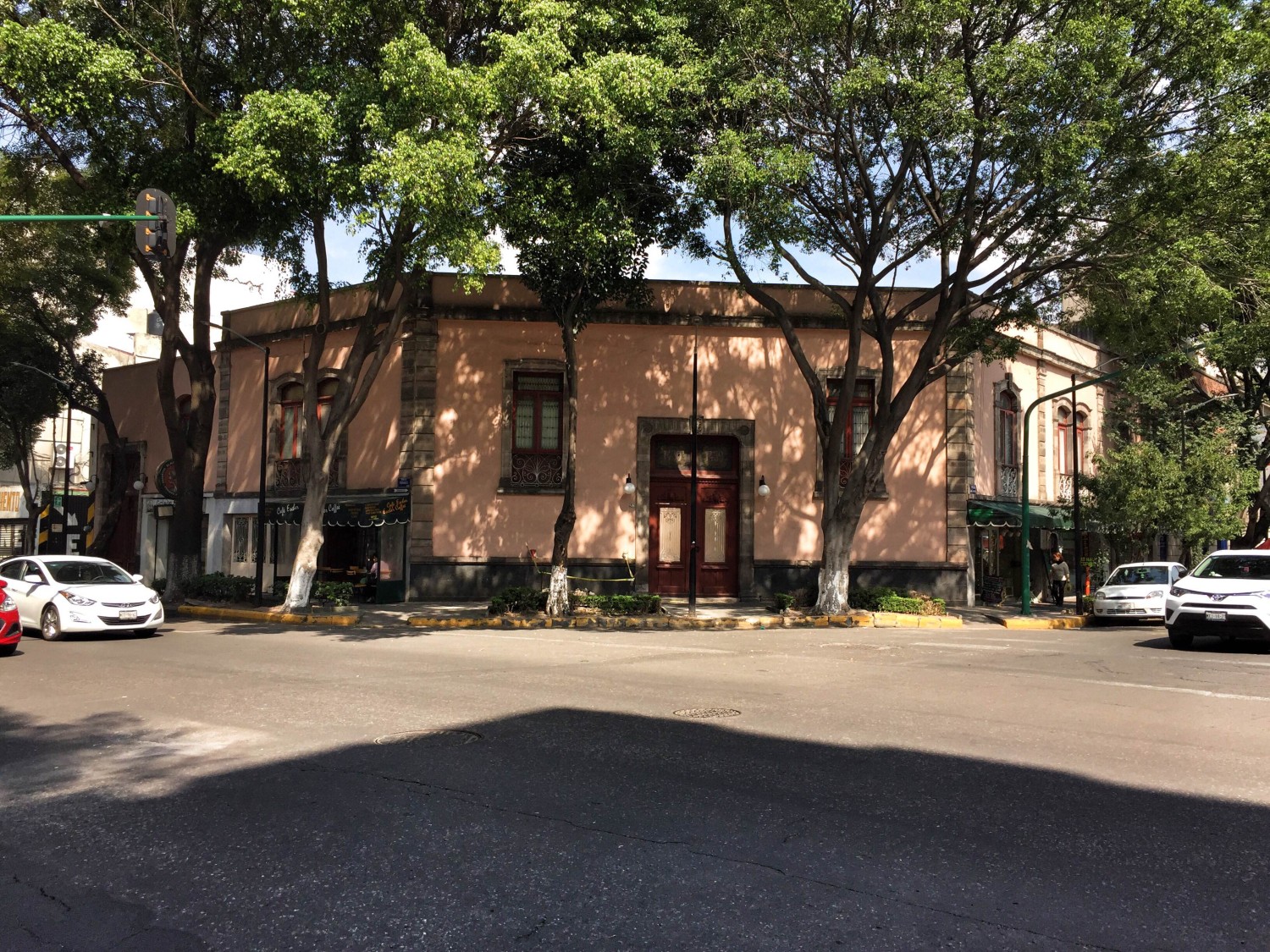 Where is Juarez, Mexico City?
Juarez is in Delegación Cuauhtémoc. It is located to the east of Polanco, and north of both Condesa and Roma Norte. It is bordered on the north by Paseo de la Reforma and on the south by Av. Chapultepec. Its western limit comes right up to the Chapultepec Park, and on the east it ends at Calle Bucarelli.
It is hard to beat this location when it comes to convenient access to some of the other great neighborhoods in the city. In walking terms, from the Glorieta de Insurgentes, you can be in Polanco in about 15 minutes, in the center of Roma Norte in 5, and in the heart for Condesa in 10. It is practically a straight-line from Juarez to Centro, and just a 20-25 minute walk.

Transportation in Juarez, Mexico City

Public transit: There are lots of public transportation options in and around Juarez. Starting at the eastern edge of the neighborhood and all the way to the west, there are several Metro stations on Line 1: Chapultepec, Sevila, Insurgentes, and Cuauhatemoc. Insurgentes, one of the city's important north-south transit routes, runs through the middle of Juarez, affording easy access to the Metrobus, a rapid bus service. You will also find RTP (normal bus) service along major routes, and micro-buses or peseros can be found without trouble.

Uber: The use of Uber in Juarez is a convenient option. Given Juarez's proximity to major hotels and the business district, you will not have to wait very long for your ride. Using Uber in Mexico City is easy, safe, and affordable. In fact, if you have never tried Uber, go here and sign up and your first ride is on me! https://www.uber.com/invite/jeremya15, or just use the code "jeremya15" when signing up.

Taxis: Taxis are also easy to find in Juarez – if you can't find a "sitio," or official taxi stand, there are any number of hotels which can provide their own taxis – be warned, this will be more expensive. But, if you are going to take a taxi rather than an Uber in Juarez, these are better – and safer – options than hailing one on the street.

Ecobici, Econduce, and Carrot Cars: Sometimes, the best way to get around busy areas at rush-hour is on foot, or if you are up for it, by bike or scooter. The city's shared bike program, Ecobici, allows you to borrow a bike for up to 40 minutes at a time, as many times as you want. If you like something with a bit of power, Econduce, a shared electric scooter program, has a station in Juarez as well. You can also borrow a Carrot Car from the Juarez station.
The Best Restaurants in Juarez, Mexico City
Fonda el Refugio – Mexican – Liverpool 166: This go-to spot for traditional Mexican cuisine has been in business since 1954, and with good reason. Offering a seasonal menu in addition to its regular menu, this modest and colorful spot is very popular for lunch and dinner with locals.
De Mar a Mar – Seafood, Mexican – Rio Niza 13: This bright blue building cannot be missed from the street. Serving seafood options and amazing ceviches, this little space fills up early, especially for lunch, so be sure to make a reservation.
Cancino Havre – Pizza – Havre 64: If you never thought that mescal and pizza were made for each other, you haven't been to this spot. Funky and cozy, this is a great place to relax with friends and good food.
Milan 44 – Fusion – Milan 44: This neighborhood mercado will be sure to have something for everyone in one of its many restaurants spread out over 4 floors. Sample ramen, cheeses, meats, fish and seafood and more.
Comedor Lucerna – Comfort Food – Lucerna 51: Enjoy pizza, burgers, hot dogs and sandwiches in this casual space, featuring picnic tables and benches on a covered terrace.
Tandor de Ali – Indian – Lucerna 46: If you thought you couldn't find good Indian and Pakistani food in the city, you are wrong! Tandor de Ali has everything you are craving, from curries to lassies, parathas to vindaloos.

Bi Won – Korean – Florencia 20: One of the few places in the city to enjoy at-your-table Korean BBQ and other authentic Korean flavours. Be prepared to remove your shoes before being seated.

El Dragon – Chinese – Hamburgo 97: If you are looking for good Chinese food, this is the place to go. The décor is like every other Chinese restaurant you have ever been to, but the food stands out. The Peking duck is outstanding, and carefully roasted at the back of the restaurant – on a busy night it is best to call ahead to reserve a table – and a duck!

Casa de Toño – Mexican – Londres 144: A very popular place with locals and tourists alike, this restaurant offers a simple menu of traditional comida Mexicana; they are known for their pozole and the excellent, if chaotic, service.
The Best Tacos in Juarez, Mexico City
La Beatricita – Londres 190D: This taqueria has been around so long that no one is exactly when it opened its doors – but Porfirio Díaz was regular customer. Famous for its tacos, this busy spot also serves pozole, tingas, barbacoa, and other delicious choices.
Taqueria La Palmera – Hamburgo 259: A hit with locals and tourists alike – look for tacos with chorizo.
Tacontento – Londres 91: People rave about the tacos al pastor at this lively spot in the middle of Zona Rosa.
The Best Cafes in Juarez, Mexico City
Cicatriz Cafe – Dinamarca 44: I have to say, this place has the best coffee I've had in Mexico City as of yet! They have great baked goods and their small menu of additional foods are both healthy and delicious. Solid WiFi and a good place to work for a couple hours on a laptop. 4 stars for Cicatriz!
Maison Kayser – Reforma 408: Part of a global chain, this French café adapts its offerings to suit local tastes – in addition to hot French dishes, enjoy some of the best eclaires in the city with a coffee.
Otro Café Juarez – Londres 37: This unassuming spot is run by an artist, which is reflected in the eclectic décor. The cappuccino Italiano is highly recommended.
Panadería Rosetta – Havre 73: This bakery café is known for having some of the best pan au chocolat in the city. Their baked goods are varied and all are delicious, to be enjoyed with a top-notch café Americano.
Rompeolas – Milan 44: Located inside the Mercado, this café is known for its hot and cold espressos ready to be enjoyed on a hammock on the top floor.
The Best Nightlife in Juarez, Mexico City

Hanky Panky – Cocktail/Speakeasy Bar: Classic and creative cocktails served by regular and guest bartenders in a stylish setting – the exact address is kept secret, so contact them by Facebook to find out more.

Mono – Bar/Nightclub – Versalles 64: Busy and loud, this is a fun place to dance the night away to electronic and techno beats. Be sure to get on the guest list or you may not be admitted.

Taberna Luciferina – Speakeasy- Lucerna 34: The dramatic bar is the focal point of this shabby-chiq bar, serving great food as well an unique cocktails.

Xaman Bar – Cocktail Bar/Speakeasy Copenhague 6: Enjoy ambient house and dj-curated sets in this very chill Zona Rosa bar run by the Le Baron crowd of bartenders.

Fifty Mils – Bar – Reforma 500 (in the Four Seasons Hotel): Dark and cozy, this is a great place to start your evening – perfect for conversations and serving up retro cocktail classics like a gin fizz and old-fashioned.

Whatever your tastes, you are sure to find plenty to see, eat and do in diverse and very cool Juarez, one of the best neighborhoods in Mexico City.