Back in 2008, I studied abroad in Spain. I wanted to explore Europe a bit, and I thought my best "home base" would be in Barcelona, WRONG. Just my luck, in 2008, the Euro to dollar conversion rate was extremely in our European brethren's favor as I remember taking cash out from the ATM and seeing the rate being 1.6 USD to Euro at its worst, FML. I blew so much cash in Barcelona that I was basically eating bread and butter from the local super market as much as possible to afford the frequent 13 euro price tag on beers at the clubs, double FML.
So, when I decided to do a little traveling on the weekends, I figured it would probably be more economical and make more sense to check out Spain before other countries in Europe, and that's just what I did. I visited Figueres, Valencia, Sevilla, Madrid, Tarragona, Cordoba and my favorite, Granada during my tenure in Espana to name a few noteworthy destinations.
Why is Granada so alluring? Well firstly, the cloudless skies and warm temperatures put Barcelona's often cold and dreary days to shame. Secondly, it was dirt cheap (at least compared to what I was used to). You could get a beer for a Euro at most bars. And the coolest thing was I wasn't reduced to eating ramen noodles every meal because Granada is known for (at least by cheap students) as a city where you can order a beer and receive a free tapa, and the more beers you order, the better the tapas get.
Beyond the obviously budget bolstering facts that Granada rocks, it's actually one of the most beautiful cities I've ever been to in the world. Granada is located in the Andalusia region of Southern Spain which is known for its Islamic past which is most definitely visible in the Moorish architecture that permeates the city. One neighborhood you can really experience this interesting past is when getting lost among the small alleys of the Albayzín, a medieval Moorish neighborhood in the city center that is now full of hookah bars, gift shops and other "Islamic" things that will make you feel more like you're in Morocco than the EU.  Don't miss the Alahambra which is basically visible anywhere in the city. It was the main palace and fortress in the Moorish tims and offers an amazing view into this era with beautiful frescoes and architectural elements that were unique to the region. On a clear day, you can see all the way to the Sierra Nevada mountains which are actually snow capped, a truly remarkable site when being in warm Granada.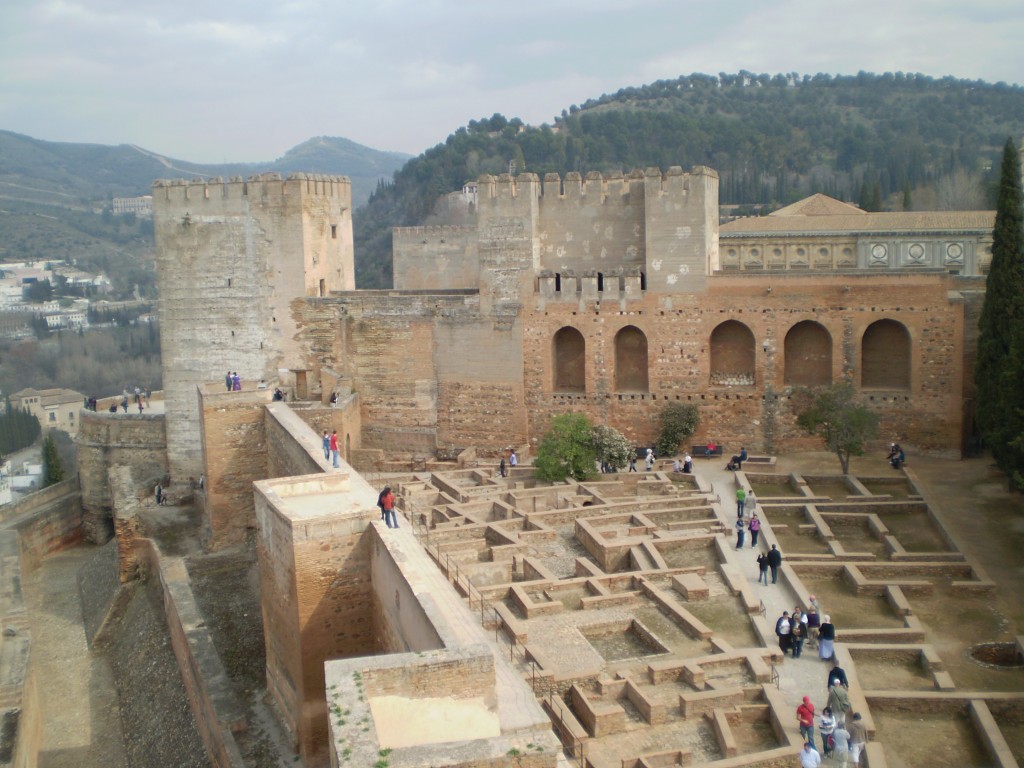 If you make it to the Andalusia region of Spain, you have to check out Granada. It's close by to Sevilla, Cordoba and Malaga which are all awesome cities to visit as well. Salaam! (took this pic at the Alahambra with my friend Josh)