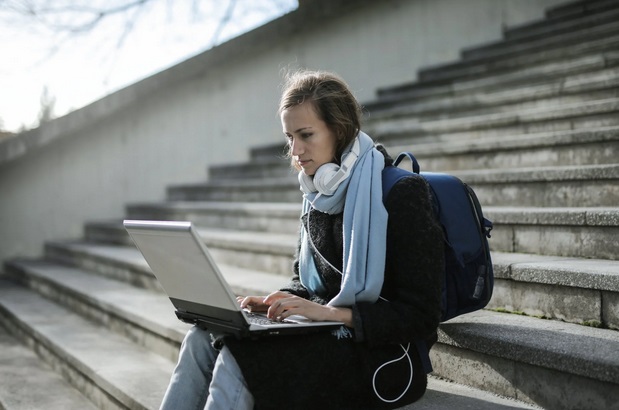 We are quickly going past the days when parents had to take care of their kids' entire expenses in college, as young people today have learned to fend for themselves. In fact, college students nowadays pride themselves on having side hustles and several sources of income to fund their ever-increasing costs of living in college. And with the various breaks after semesters and evening jobs available, earning while studying is a viable idea.
If you have any skills, consider monetizing them, especially if you want to start your own business. If you are an essay writer, you can set up a simple website where other students seeking help with their essays for sale can reach you and pay you to write for them. Similarly, you can develop any of the following business ideas to put money in your pocket as a college student:
It doesn't cost an arm and a leg to start a website/blog nowadays. With basic design skills and some knowledge of web development, you can create a personal blog. This platform will serve as your advertisement board, diary, or whatever you want it to be. As long as there is an audience for the content you create, developing a website is an excellent way to reach them.
You could also promote other people's content on your site for a fee. And with the right APIs and features, you can scale your website to accommodate trading if you decide to move into buying and selling at some point. So if you are looking for a solid business idea to bring in revenue, start by creating an appropriate website to tell your personal story.
Sell academic materials to other students
If you are nearing the end of your time in college, an excellent way to get more money into your wallet is to peddle academic materials to other students. You can resell books that you have used to other students who need them. Alternatively, look for rare but essential books online or offline, buy them and resell them to the highest bidder.
If you have a website or blog, as we recommended in the previous point, it will help you push these educational materials off your shelf faster. Check online for the average prices of the materials you have and set a competitive price for your stock, depending on which part of town your market is in. You can afford to add a few dollars to your costs if you school in cities with many middle to high-income households.
Teach others what you know
Many online creators are making a fortune from creating tutorial videos, audio clips and podcasts to share their skills and knowledge. For instance, if you are good at UX/UI design, you can open a Dribbble account and post your mockups there. Then redirect your audience to your website or podcast where you can teach them the basics of web design and how to create exciting interfaces.
You can monetize the views for your tutoring services on platforms like YouTube or have your audience donate to you on Patreon. By consistently sharing your experiences with the world, you can make money while still studying. The best part is that you would have established yourself as a thought leader in your field by the time you graduate.
Social Media Management
Social media is the new online marketplace for people who understand how to leverage its features. Almost every business worth its salt today has a social media page that ensures its customers can interact with it and each other. With the global acceptance of social media as one of the most powerful tools for business and social interaction, several job openings have come to light.
Social Media Management is one of those jobs that you can handle while studying. You probably already use social media daily and can comfortably scour news feeds, celebrity profiles and pages. So why not channel that zeal and effort into a career that will pay your bills?
Many companies and individuals need someone to manage their social profiles, post the right content and entertain their audience. They will often pay a decent sum for that service — $17.42 per hour on average or up to $24.57 per hour. So do the math and seize the opportunity to earn while doing something you enjoy.
Conclusion
Don't let your studies stand in the way of actualizing your business ideas; many students make a living from combining school with well-paying side hustles. If you have a skill that people associate you with, seek ways to monetize it. Follow the tips from this article to earn while studying, but it's up to you to take the final decision to improve your finances.