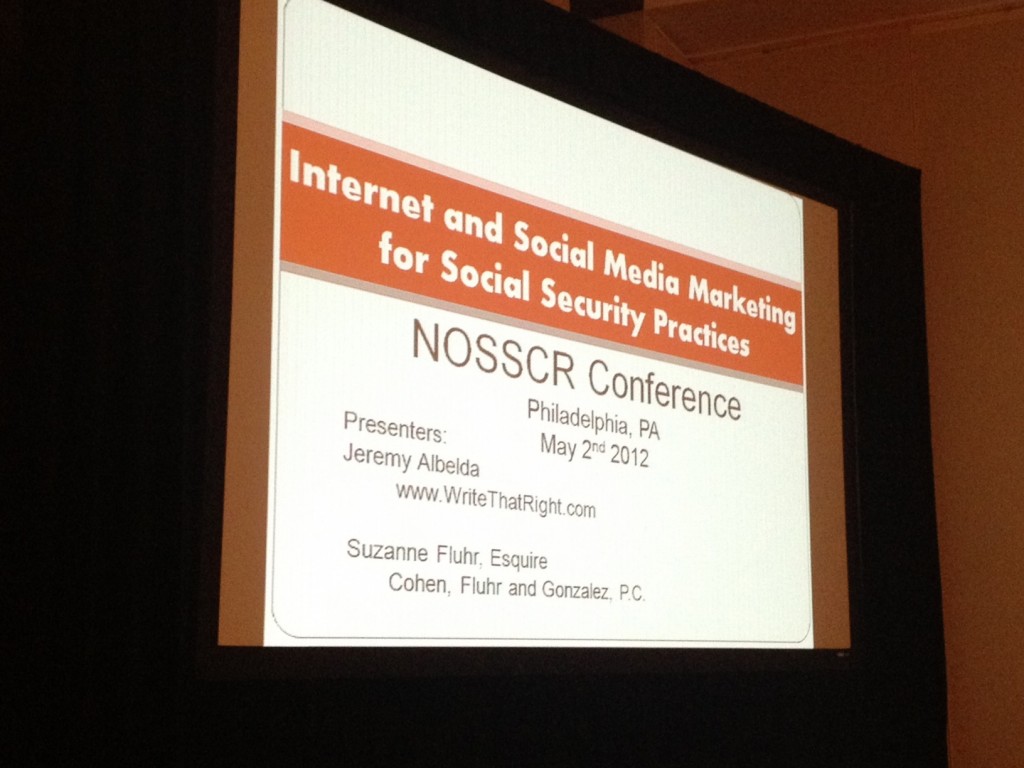 This past week, I had the pleasure of presenting at NOSSCR's annual conference on the topic of internet marketing and social media (see me speaking in the video clip below).  If you don't know what NOSSCR stands for, neither do I, but basically it's the national organization for social security attorneys (around 1200 in attendance at the conference).
My mom is actually a social security attorney, and when she proposed the idea for me to come up to Philadelphia to present about social media and internet marketing (with a lot of focus on blogging), I jumped at the opportunity.
While some people cringe at the thought of speaking in front of large groups, I get excited. Maybe it's because I got started at an early age like almost pissing my pants while stumbling through Hebrew at my Bar Mitzvah. But for me, getting to share my knowledge and "expertise" with others provides me with a feeling of self-fulfillment, like I might actually know what I'm talking about.
When getting started in any profession or new endeavor, I think there is a high level of bullshitting and "fake it till ya make it" going on (guilty).  But at this point in my social media and internet marketing game, I feel pretty confident I know more than the average joe which feels pretty cool.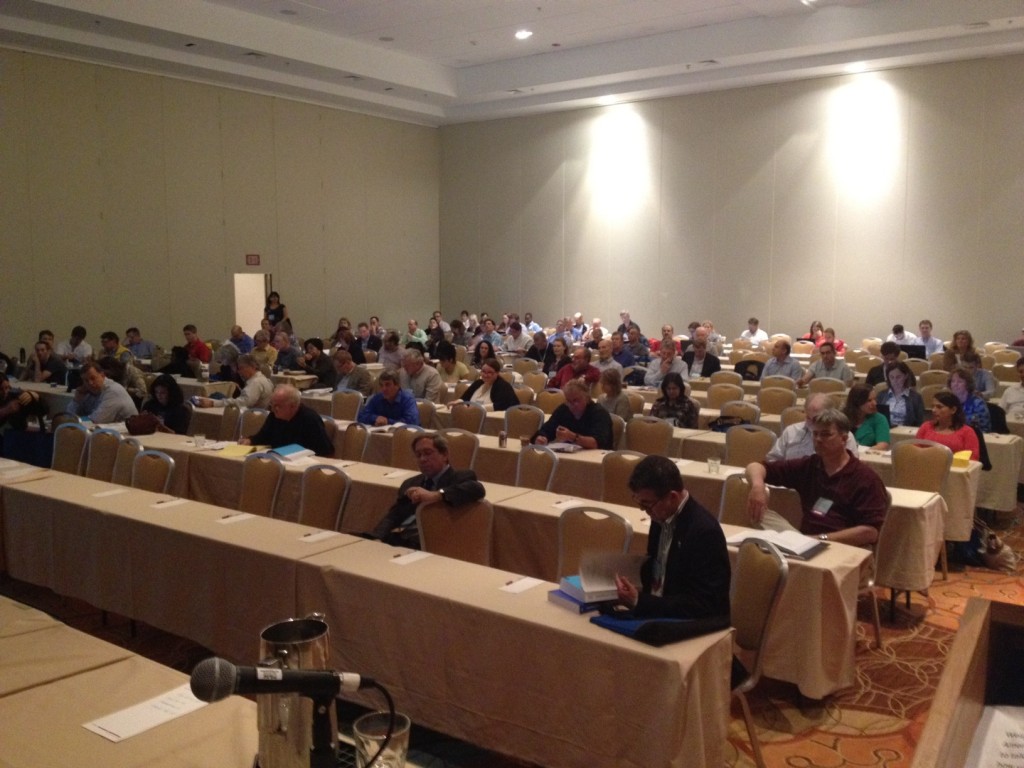 I had a pretty decent turnout at my presentation and people came up afterwards and said they learned a lot which was nice to hear.
I hope to do more presentations in the near future as I think they are a great way to network and build some more street cred.  I just hope I don't end up doing birthday parties like the Ghostbusters anytime soon.