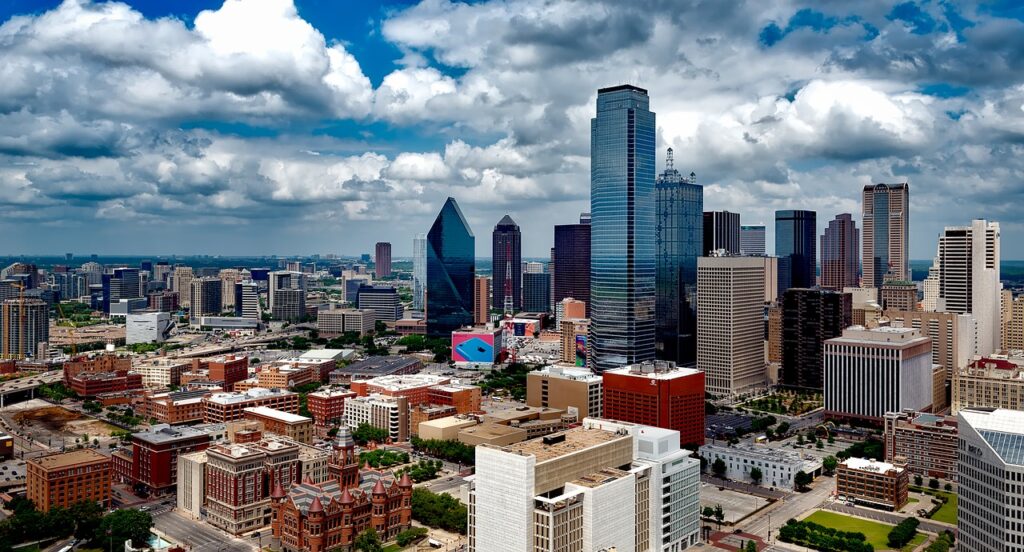 Dallas is a city that knows how to celebrate everything that comes its way, so it makes sense that the holidays in this city are also out of control!  If you're in Dallas over the winter, there's a lot to do and see, so it's a good idea to get out and make the most of it!  These are the top attractions in this great city over the winter, and why you should stop at all of them!
Holiday in the Park: Six Flags Over Texas
This Six Flags is actually the very first one that was ever built, and in 2021 it carries on its condition of offering Holiday in the Park. So when you visit between November 19th, 2021, and January 2nd, 2022, you just have to pay a $25 admission to be able to have full access to the park.  Within Six Flags, the entire park is beaded with bright lights, festive trees, and holiday music plays to welcome you in. But, of course, you can still enjoy the rides, including the tallest steel hybrid roller coaster in the world and an assortment of other fun rides for thrill-seekers this holiday season.
Dallas Zoo Lights
The Dallas Zoo is one of the most famous zoos globally, and this year they kicked it up a notch with their holiday light tour!  For $65 per car, you can drive through this gorgeous illuminated park that is lit in a myriad of colors and light sizes while the zoo animals sleep and relax.  Beautiful 3D lit sculptures, giant animal lanterns, and dozens of other interesting exhibits will catch your eye as you drive through.
Prairie Lights
Another great lights show, Prairie Lights offers the opportunity to make a short drive from many Dallas apartments and find yourself in a winter wonderland.  The many lights twinkle, glow and come in incredible patterns, shapes, and 3D sculptures.  This is a great stop for family members of any age and comes at a far more affordable price than the Dallas Zoo Lights, capping out at just $40 per car.
Dallas By Chocolate Tours
If you love hot chocolate and tasty sweets: you're not alone!  Visit Dallas by Chocolate Tours and enjoy taking in premium treats and drinks while visiting some of the most amazingly decorated neighborhoods.  This year the company is offering a large variety of tours and even some non-chocolate-themed delights like tacos and margarita tours.  Of course, you won't have to drive; you get to enjoy all of these beautiful sights via a heated bus!  It's a very festive and delicious way to celebrate.
Snowday, North Dallas
This amazing holiday experience turns attractions on their head: literally!  You can enjoy bizarre and fun rooms, including ones that are turned completely sideways; as you adventure from the North Pole to the homes where Santa's delivering his presents, you get to enjoy dozens of optical illusions, fun instagrammable opportunities, and also fun, unique experiences!  This is an event everyone should visit, with tickets at $27 for adults and $8 for kids 12 and under!