When one thinks about spa breaks in England, A trip to London for a few days at a cushy hotel with modern treatments and facilities come to mind, but the truth is, Bath has been doing spas the right way since the time of Jesus!
That's right! When the Romans first made their way into merry ole' England in the first century AD, they discovered the divine, heated waters in the Valley of Avon and set up shop. Ever since then, Brits and foreigners alike have been flocking to the region around Bath, Somerset County for a little R&R and for thousands of years. Not only does the small city of Bath offer last minute spa days for those who need a quick fix, but there is a wealth of other activities to enjoy, and the entire city was designated a UNESCO World Heritage Site! Read on for a few things to check out on your next sojourn to blissful Bath.
The Royal Crescent
Built between 1767 and 1774, The Royal Crescent in Bath is one of the finest examples of Georgian Architecture in England. It was designed by the architect, John Wood The Younger and is one of the most popular attractions in the city. Originally, the Royal Crescent was comprised of single-family homes, but now the building is mixed-use sporting a hotel, apartments and offices.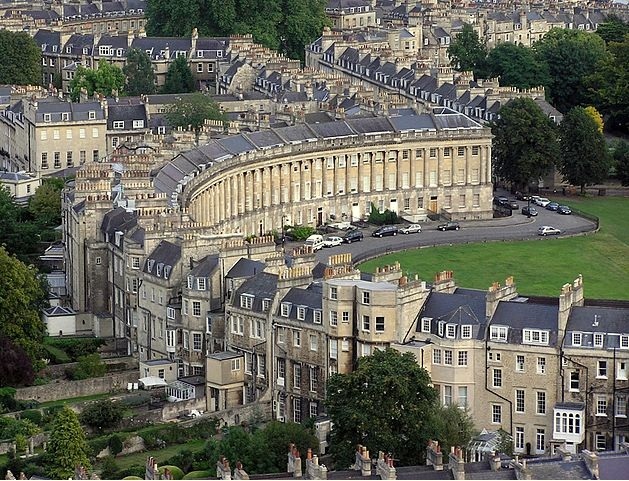 The Roman Baths
If you come to Bath, you clearly have to check out the reason the city exists. The 3 geothermal springs that supported the Roman Baths are found around the Abbey. The springs keep the water bubbling up at a consistent 115 degrees (46 centigrade). Don't miss the Great Bath, a large lead-lined pool that was originally covered in Roman times (now open to the air) and the King's Bath which dates back to the 12th century.
Another cool thing to see is the Roman temple dedicated to the healing goddess, Sulis-Minerva. Together, the baths and temple offer the best preserved Roman Bath complex in the entire world.
The Museum of Fashion
Originally the private collection of Doris Langley Moore (one of the first famous female fashion historians), she donated it to the City of Bath in 1963. The museum (formally known as the Museum of Costume) is home to a massive collection of vintage outfits dating all the way back to the 1600's. It contains a collection of over 30,000 items including 500 handbags, 18th century embroidered shirts and of course multiple corsets ribbed with whale bone to make sure those waists stayed itty bitty, ouch!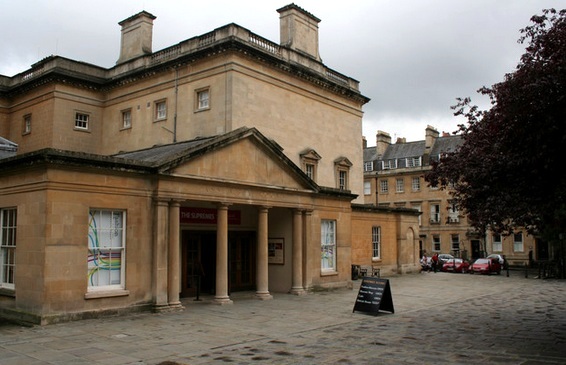 Have you been to Bath, England? What was your experience like?