The following is a guest post from Victoria Serra. She is the creator of It's in Miami, an online resource for all things Miammmmiiii. She was born in Venezuela, and she wrote this post to share some cool things to do while visiting her home city, Caracas.
I was born in Valencia and raised in Caracas, but my family moved to Miami in 2001 when things began to get a little rough in Venezuela. Even though I live in Miami now (and I absolutely love it), I still have family there, and I like to visit once or twice a year. I guess you can say I'm half local and half tourist, which is good because I have a fresh eye when I visit, but also know all the dos and don'ts of the city. Here are some tips and a few places you should go to if you are planning a trip to one of the most beautiful countries in the world.
One of the things I miss the most about Caracas is being surrounded by mountains, especially El Ávila. It is the most loved mountain by Caraqueños, and even has songs written about it (I´m not kidding) and it's great for exercising, some fresh air and getting in touch with nature. Hiking El Ávila on Sundays is a popular tradition and once you reach the top, you're rewarded with some awe-inspiring views of the city below. You can also take your bathing suit if you're for taking a dip in the waterfalls or creeks you pass by on the way up. If you don't feel like hiking, you can also take a cable car (teleférico) that will take you to the top and you can spend the day there eating strawberries and cream at a restaurant with breathtaking views. There is even ice skating on the mountain!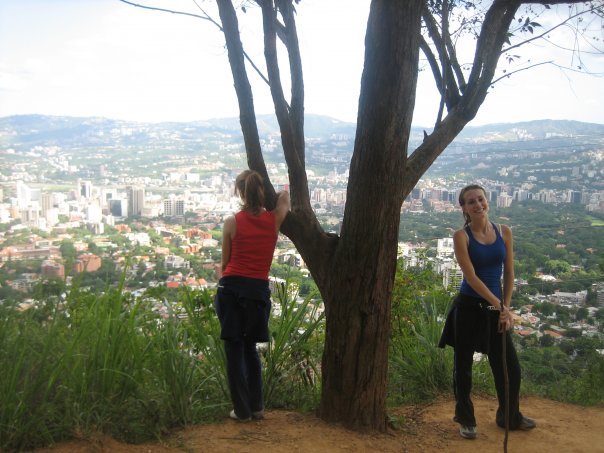 Another place I recommend is El Hatillo, located just 20 minutes south of Caracas. It's a small town that's known for its quaint restaurants and Venezuelan arts and crafts. People from Caracas like to visit on a weekend afternoon to escape the hustle and bustle of the city and it's also a great place to buy the best souvenirs for everyone back home.
Caracas is known for its cultural life and Los Galpones is one of those places that showcases the artistic side. There are galleries, bookstores, theater plays, a green area with a wide variety of plants, orchids (the national flower), bromelia and much more. Bon Appétit Café has delicious food to indulge in after walking around the galleries. And if you stick around a little longer, you can enjoy the movie screenings at night.
For those who want to party, Las Mercedes is the area to hang around. There are plenty of nightclubs and restaurants, and after the club, it is almost mandatory to go to an arepera to eat the most traditional dish in Venezuela: arepas. They are round patties made of flour filled with cheese, ham, meat, chicken or basically whatever you want to fill it with. Areperas are open late (most 24 hours), and visiting one is a great way to end the night like a real Venezuelan… eating. You can also eat arepas during the day, we would eat them for breakfast, lunch and dinner if we could.
Something I always try to do when I'm in Venezuela is go to Morrocoy National Park (the keys). It's a 3.5 hour drive from Caracas and definitely worth the trip! Crystal clear water, coral reefs, mountains right off the shoreline and fresh seafood… what else could you ask for? Pay for a round-trip ride to any of the keys you'd like to visit, or you can visit them all as well. My favorite is Cayo Sombrero.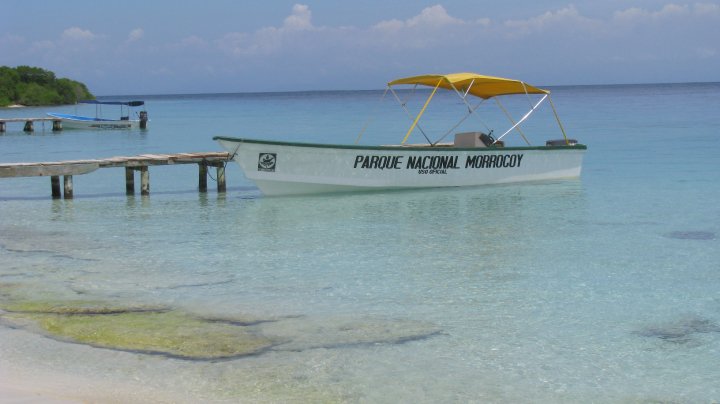 A few things you should keep in mind: avoid exchanging a large amount of money at the airport. Since there are restrictions when it comes to money exchange, there is a big difference between the official exchange rate (4.30 bolívares to the US dollar) and the black market (8.5 bolívares to the US dollar). For that reason, most people look for friends that need dollars and exchange for bolívares with them at the black market rate. Also, filling a gas tank is very cheap, cheaper than a bottle of water, so if you find a friend that can drive you around, you can offer to pay for gas. And don't forget to be careful and stay safe. Try to find a local to show you around and keep you away from the places you shouldn't go to. Caracas is not The Netherlands and there is a lot crime, but if you use your head and are not being flashy and screaming English in the streets, you will be fine.
Has anyone else been to Venezuela and have any tips of places to go or things to do?