Are you itching to explore the world again in 2023? Have Vietnam's stunning landscapes, rich culture, and delicious cuisine been calling your name for years? 
Then it's time to start planning a trip! Entering a new country can be overwhelming with so many paperwork requirements and details, but don't worry – we have outlined what's needed when entering Vietnam this year. 
From visa applications to vaccinations and more, here is everything newcomers need to know when they travel to Vietnam in 2023. So make sure you're prepared – hop on board as we embark on an exciting journey together!
Understand the visa requirements for Vietnam 
Vietnam has certain visa requirements for those intending to visit the country. Generally speaking, anyone wishing to enter Vietnam will need a visa. 
A tourist visa can be obtained from Vietnam embassies or consular posts, and for some citizens traveling for tourism or business purposes, such as US Citizens and EU citizens, it is possible to get an eVisa online. 
The Vietnam eVisa application process has been designed to be as simple and straightforward as possible. It can all be done online, allowing applicants the convenience of applying from the comfort of their own homes. 
In addition, every person applying for a visa will receive a confirmation email on the status of their eVisa application and the approved eVisa itself via email, providing peace of mind for those heading off on their Vietnam trip. 
The approved Vietnam eVisa can be used for a single entry to Vietnam that will not exceed 30 days, while the visa remains valid for 30 days as well.
Check health requirements before traveling
Before buying your ticket, familiarize yourself with the Centers for Disease Control and Prevention's Traveler's Health Notices for Vietnam, including updated information about common diseases and vaccinations needed in Vietnam. 
Even if no vaccines may be needed, it is important to take sufficient preventative measures when traveling abroad by bringing the necessary medications and resources. Proper preparation will provide you with travel peace of mind and help ensure a safe and enjoyable experience in Vietnam. 
Also, consider purchasing adequate travel insurance. Vietnam's medical infrastructure may be diversified across regions, so travelers should ensure that their medical needs are properly covered in the visited area.
Travel insurance is also important for safeguarding against financial losses due to accidental injury or illness during a trip. The small cost of purchasing travel insurance can save travelers a great deal of money in the long run.
Research the customs regulations for entering the country 
Vietnam has very specific customs regulations that travelers must adhere to when entering and leaving the country. Vietnam does not allow any products that could be deemed dangerous to society or offensive, including weapons and ammunition, prohibited drugs and toxic chemicals, as well as resist material or propaganda related to Vietnam. 
Vietnam also discourages travelers from bringing in more than 200 cigarettes and a limited number of beers. Upon exiting Vietnam, travelers must obtain an exit visa stamp on their passport before they leave the region. 
Additionally, anything purchased while traveling must have appropriate receipts and documents to prove origin upon re-entering Vietnam's borders. 
It is essential for travelers to research Vietnam's customs regulations prior to departure in order to have a smooth traffic experience between Vietnam and their home country.
Research your accommodations in advance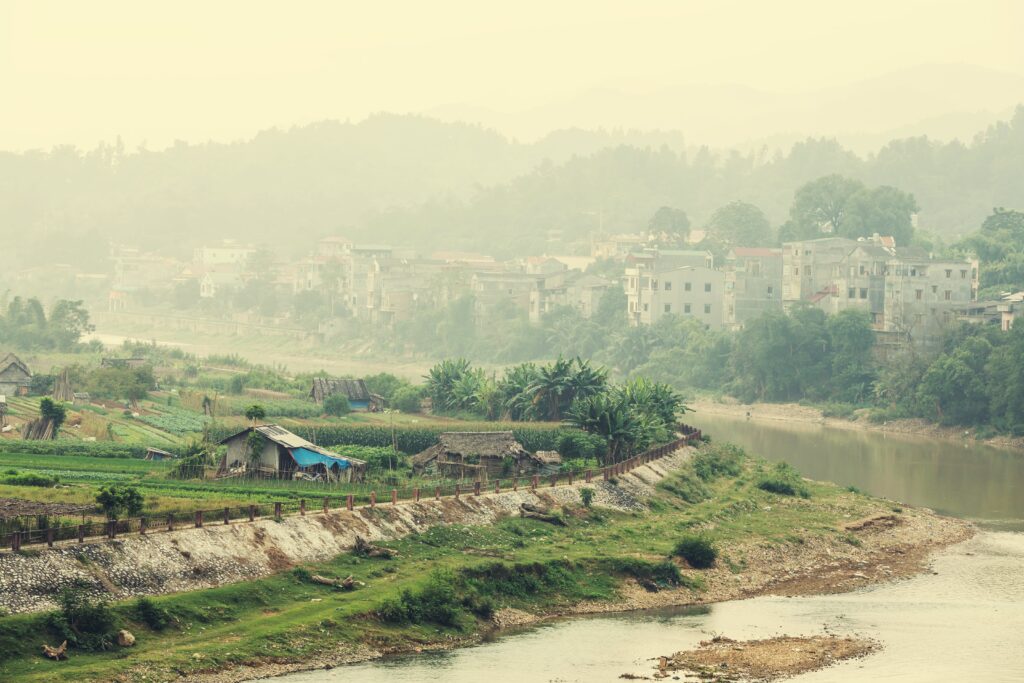 When planning a trip to Vietnam, it is important to do your research and book your accommodations in advance. Vietnam offers a multitude of lodging options for any budget, ranging from world-class hotels to cozy hostels and homestays. 
By allowing yourself time to research the various establishments available, you will be able to find the accommodation which best suits your preferences and needs. You may also take advantage of lower rates or discounts that might apply with early booking or flexible payment plans. 
Consideration should also be given to each establishment's proximity to local attractions and facilities such as restaurants, shopping centers, bars, etc. 
Familiarize yourself with the currency used in Vietnam 
Vietnam has its own currency, the Vietnam Dong (VND). It is important to familiarize yourself with this currency if you are planning a trip to Vietnam. Make sure to bring along some cash in VND or convert your existing currency before you depart. Exchange rates can vary significantly depending on where you get your money exchanged, so it is best to research the current rate prior to conversion. 
Additionally, Vietnam does accept credit and debit cards from certain countries, although there can often be additional fees associated with their use.
Conclusion
All in all, Vietnam is a great place to visit and explore. From its stunning landscapes and rich cultural history to its delicious food and welcoming people, it's certain to leave a lasting impression on all who venture there. 
If you've been considering going to Vietnam, start planning now. Check out the visa requirements and be sure you have the necessary documents before departing from your home country, so you don't encounter any unwelcome surprises when attempting entry. 
With enough preparation, you can make your trip happen in 2023! 
Of course, no matter how much time it takes, going to Vietnam is always worth it – so grab your passport and get ready for a magical journey filled with unforgettable experiences! It's time to go to Vietnam!