Are there three Bays or just Halong Bay?
It can be a bit confusing when visiting the spectacular karts and emerald-colored sea in this UNESCO World Heritage Site. 
There are three major bay areas around Halong. Let's take you through each bay and give you a summary:
Halong Bay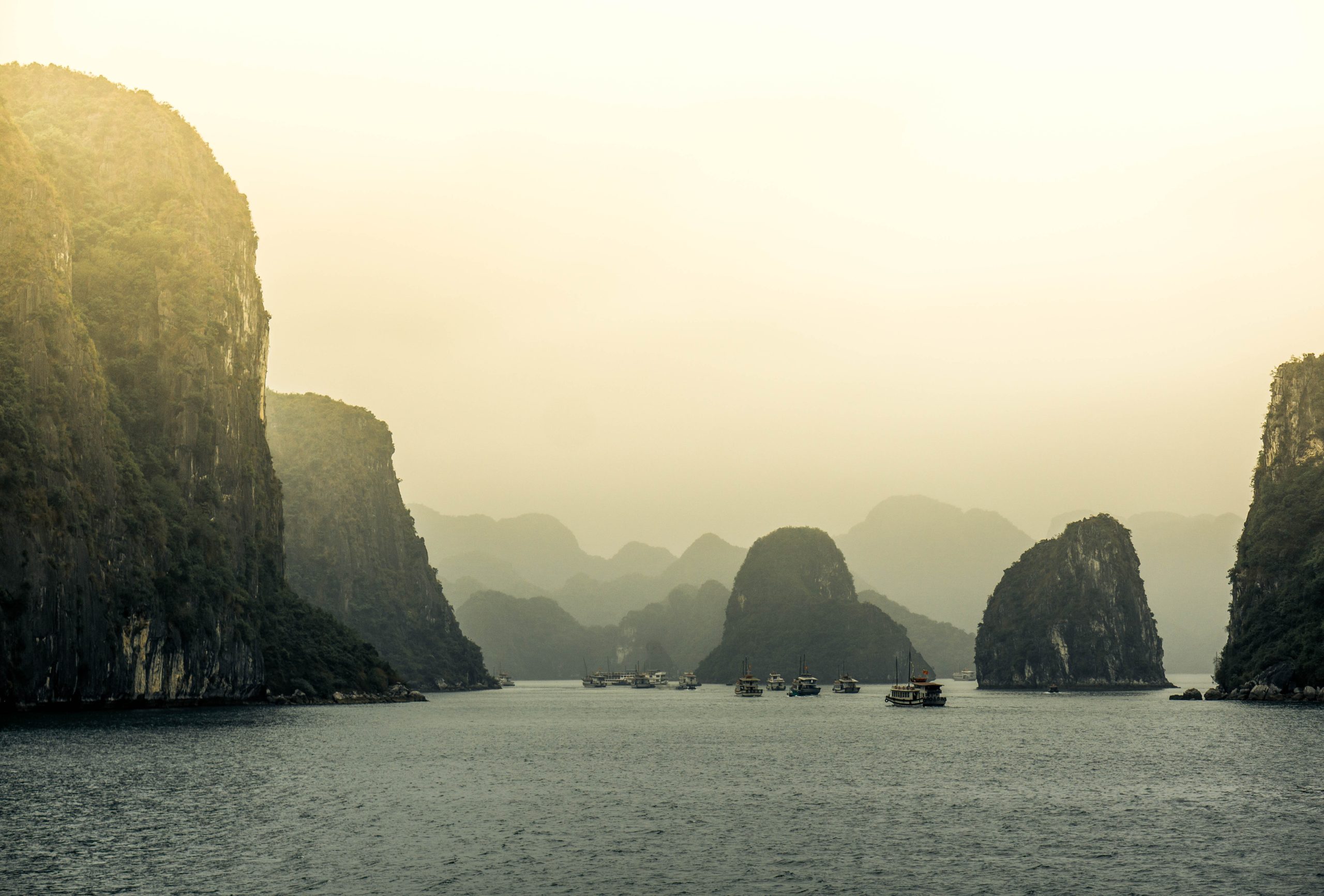 This is the main area for tourists. You can get here from Hanoi to the Tuan Chau Port, Halong, in about 2-3 hours. Halong Bay, or the Bay of the Descending Dragon as it's known in Vietnamese, is the main spot for tourists. Most cruise ships and tours will pass through here and look at various spots in detail. 
 The Ba Hang Fishing Village Cua Van floating fishing villages are great photo opportunities. There is an opportunity to go fishing. You can also go kayaking through caves, amid these rock giants around the bay. 
Around 2000 islets are surrounding Halong Bay and there are some fantastic snapshots available, particularly the Dinh Huong Islet. There are islands to visit as well in Halong Bay. Titov Island is a small Halong enclave that is a paradise on the bay. You can take a boat or private jet to this island. Have a cocktail on the beach and absorb the natural beauty around you for an unforgettable experience. 
Lan Ha Bay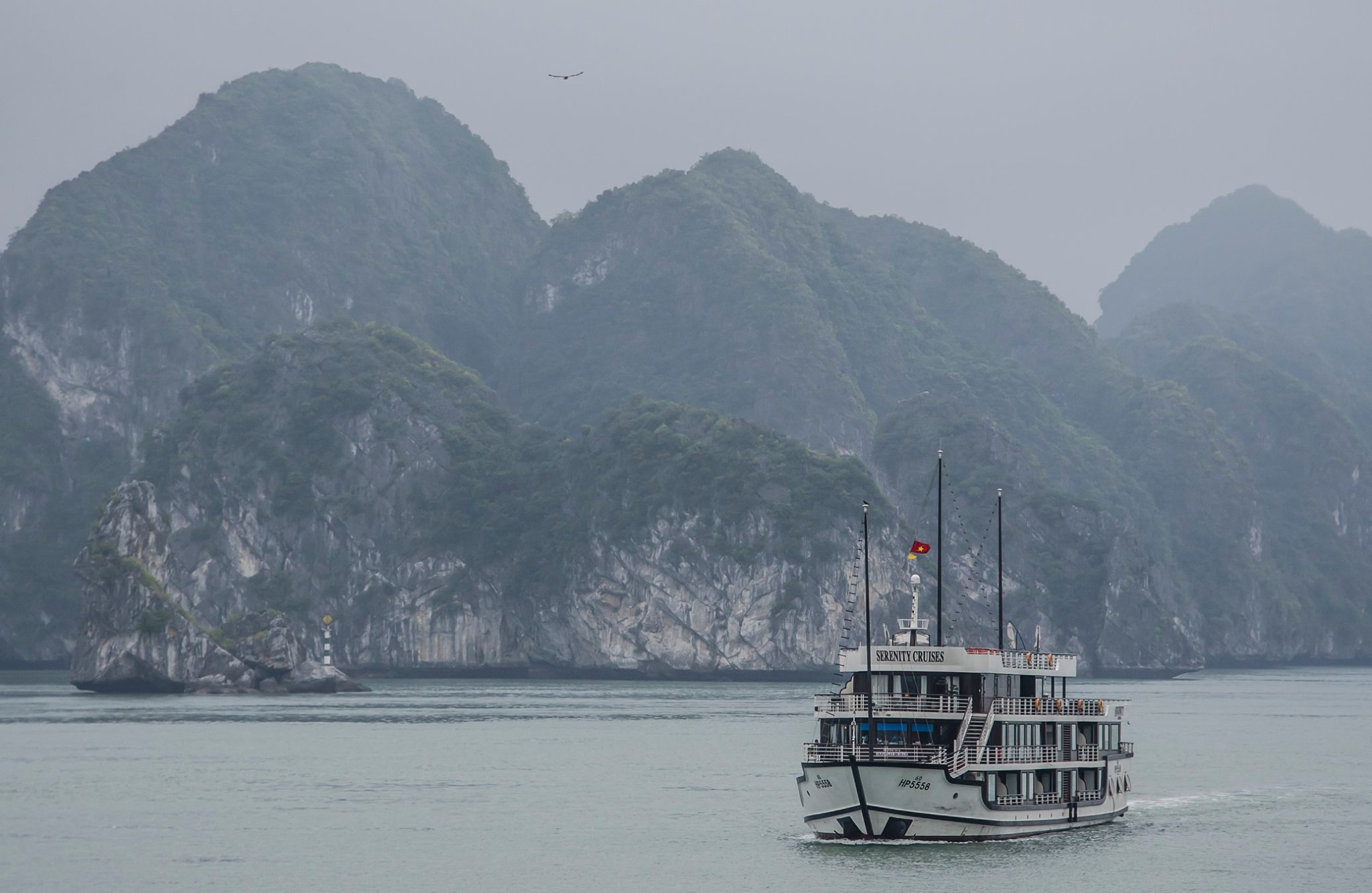 This is just a short sail from Halong Bay and situated very close to Cat Ba Island. The best way to get here is by the GOT ferry terminal in Haiphong, around 155km from Hanoi. This is the baby of all the bays, with an area of 76km2. There are around 400 islets in Lan Ha Bay.
Lan Ha Bay is a tranquil spot. Daytimes and evenings are sleepy and you are often surrounded by karsts and the drumming sounds of Junk Boats. You may see a few boats passing by or fishermen on their daily routine, but you won't see much of a lively atmosphere. This is a suitable area for couples who want time alone. 
It is a good place to explore places around Cat Ba island. Places to check out are the Trang Trung Cave and Viet Hai Village. This jungle-like island is worth a stop while in Lan Ha Bay. The dark and bright cave is also a place to visit. An amazing view, so different from the rest of the bay.
Bai Tu Long Bay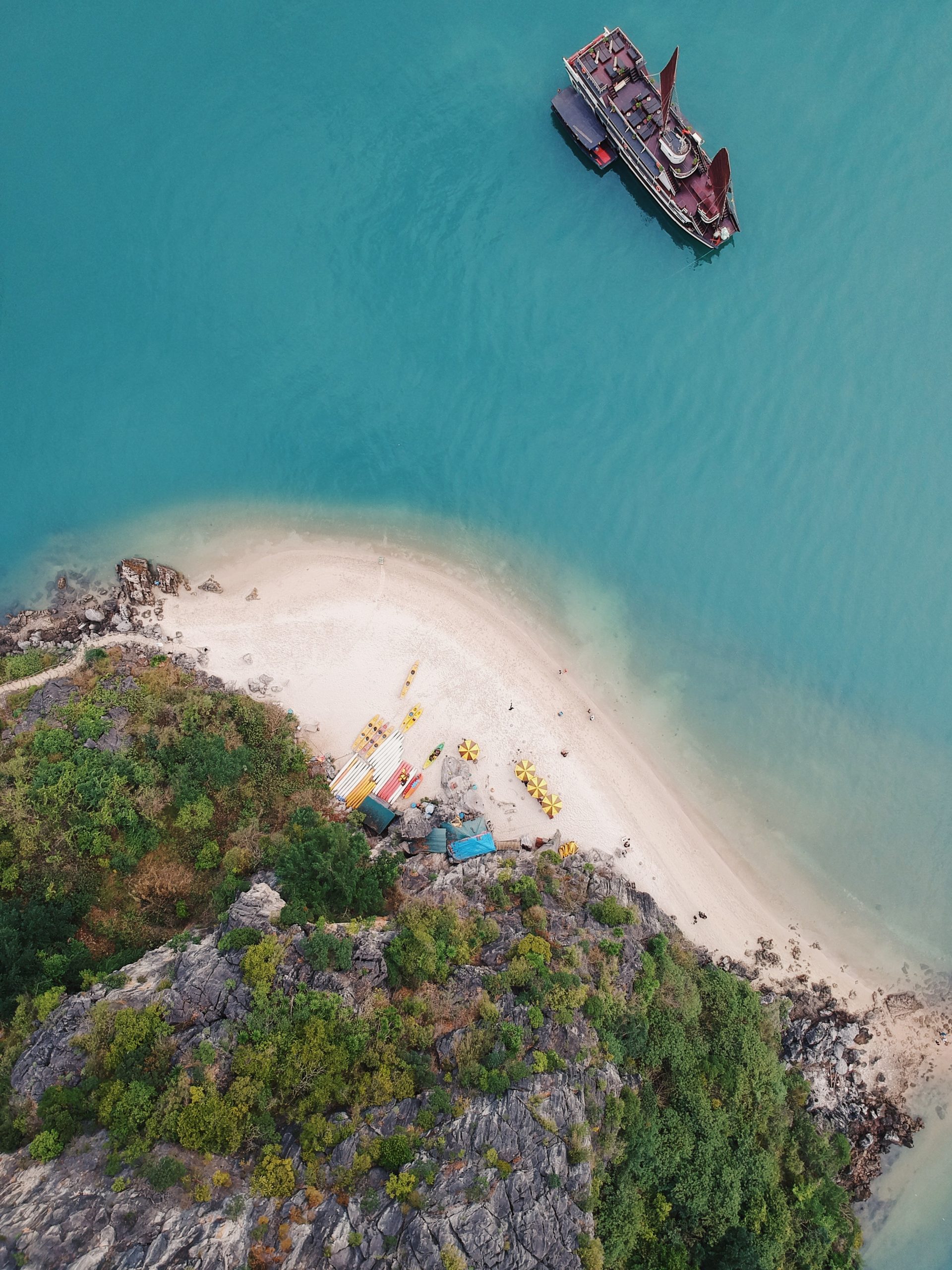 If you are willing to venture further out, you'd be impressed by the sheer untouched beauty that encapsulates Bai Tu Long Bay. It's much more secluded yet has over 3000 islets. The embarkation point is at Hon Gai Harbour. You usually choose between Halong Bay or this relatively unexplored area. 
The waves sailed are more relaxing than Halong Bay. Vung Vieng Fishing Village is a sleepy local village in the area. There is climbing at the Ang Du karsts and a chance to swim in the clear-cut waters in the area. Mostly, it is about escaping the real world for a bit. 
What should you do?
Most come to see the famous Halong Bay. It's possible to see all of them by a cruise. For example: Peony cruise or Orchid Cruise can take you to Lan Ha and Halong Bay; while Paloma or Signature Royal can help you enjoy Bai Tu Long Bay. You can check out this luxury cruise as well as other options to suit what you're looking for. It's your experience and it is up to you