Here are just some of the top reasons to visit Costa Rica. Whether you're a backpacker, or seeking luxury vacation travel packages to Costa Rica, there is something for every budget. This article should help you make up your mind!

The chocolate. Learn about the history of chocolate and learn how it's made at the Timbirina Biological Reserve. Day and night tours are available. After the tour, you can sample different kinds of chocolate. The Finca Kobo takes you further to the origins of chocolate by offering tours of their cacao farm. Here you can see a variety of cacao fruits being grown. The trip is concluded by a dish of chocolate fondue.
The beaches. The Caribbean and Pacific coasts of Costa Rica form a combined total of more than 750 miles of sandy beaches. The country's beaches have warm waters throughout the year thanks to the tropical climate. Manzanillo and Punta Uva are the best white sand beaches for swimming. If you want to surf, Hermosa and Jaco are more suitable destinations. For beach lovers and surfers, these are the top reasons to visit Costa Rica.
The biodiversity. Costa Rica is home to more than 850 bird species and hundreds more of mammals and flora. Many of the plants and animals are only found in Costa Rica are rare and exotic. Carara Biological Reserve is touted to have the biggest population of scarlet macaws. To spot the spider monkey, Manuel Antonio National Park is your best bet. Different types of turtles also nest in Costa Rica and these are visibile at the Tortugero National Park.
The volcanoes. There are plenty of volcanoes in Costa Rica since it's located on the Pacific Ring of Fire. The country's most popular volcano is Arenal. Arenal isn't that tall but it's one of the most active volcanoes on the planet. The best time to see it is at night when it spits fiery lava from its mouth. The tallest volcano in Costa Rica and well worth visiting is Irazu. It tops out about 11,260 ft. Irazu is also active but not as much as Arenal. Another must-see volcano in the country is Poas. It's located at the Poas Volcano National Park, one of the top reasons to visit Costa Rica and a short drive from the capital city, San Jose.

The activities. The country has a wide array of activities that would either relax your senses or get your adrenaline pumping. Windsurfing, kitesurfing, white-water rafting, angling, snorkelling, and zip-lining are some of the most exciting things to do in Costa Rica.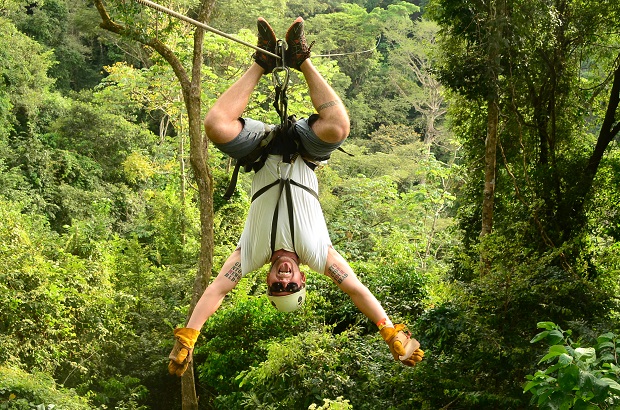 These are just a few of the reasons why Costa Rica is a one-stop shop for any vacationer!