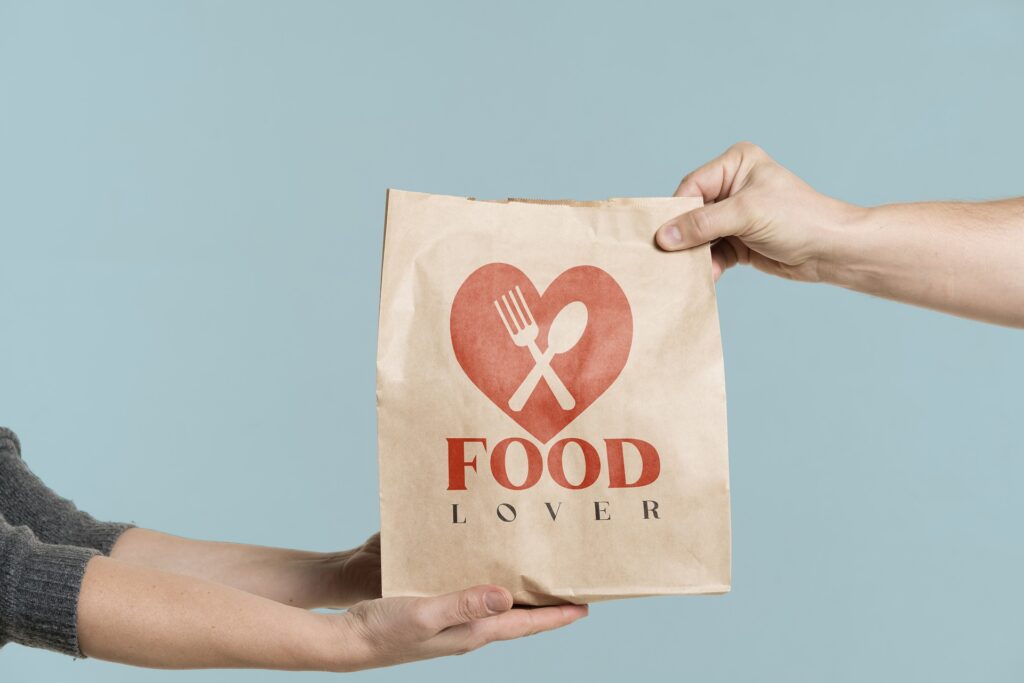 The current pace of life is so intense that not all people have time to cook. For example, imagine that you work late, or your lunch lasts only 40-60 minutes. Most likely, you will not even have time to visit the cafe. So what should people who do not want to cook or do not have enough time do? Here are the top five food delivery apps in the US that you can download to pick your favorite food from cafes and restaurants.
1. DoorDash
And here is the first option for those who want to get any dish from the nearest cafe or restaurant. All you need to do is get the application and choose what you need. There are over 20 thousand restaurants on the main list so that you won't have a problem with variety. The average food delivery time is from 30 to 120 minutes, depending on your location. In addition, the company offers discounts to loyal customers.
In general, the application is suitable for office workers who need breakfast or lunch and those who do not want to waste time cooking. However, even a student can download the app and order their favorite meal. The whole process is similar to buying paper from a writing service. First, you need to say something like, "Do my paper for me." Then, combine food ordering and assignments, so you can enjoy the moment and escape from the hustle and bustle.
2. GrubHub
GrubHub is an app that has partnerships with 50,000 companies across America. To get your food, you need to install the application, select a dish, and specify the delivery address. Right after payment, the courier will go to any location to pick up your order. It is worth noting that you will be able to track the delivery status in real-time. But the cost of the service will vary depending on the cafe or restaurant you have chosen.
One of the more handy options is the ability to reorder your favorite dish. The app has an order history, so you don't have to spend a lot of time to find a restaurant or any dish on the list again. In addition, active clients can count on exclusive deals and rewards.
3. Uber Eats
You probably know how much Uber has changed the world of passenger transportation. But the company decided not to stop at this achievement and launched a new service. By analogy with the previous applications, you only need to select a restaurant, a dish and make a transaction. After that, the courier will go to pick up your order. The service works in most large cities in the United States.
Active customers can count on bonuses and save on delivery services. In addition, you can bookmark your favorite cafes and not waste time looking for any dish again. Just download the app and choose what you want to eat today.
4. Seamless
Like all of the apps described above, Seamless is designed to make the life of any foodie easier. You need to go through a quick registration, choose any restaurant, and order food. The company cooperates with all major cafes, bakeries, and even some shops. Active customers can count on discounts and bonuses. What's more, newbies can redeem a promo code and save on their first delivery.
Like all other apps, Seamless allows you to track the courier's location on a map in real-time, thanks to GPS trackers. Now you don't have to worry about where your food is. Just one click and you will know exactly where your pizza, burger, or pasta is.
5. Postmates
Postmates is known as one of the best-known food delivery services. The company cooperates with more than 100 thousand restaurants, cafes, and shops. So this means that you can order your favorite food in any American city. All clients can count on bonuses and discounts. Plus, the company offers free shipping if you order food over $20.
In addition, you can pay for the order in the application or transfer money to the courier. Postmates offers contactless delivery and the ability to track your order on an online map. Plus, you can bookmark and reorder the most delicious dishes, so you don't waste time searching for a restaurant again. The company holds regular promotions and giveaways for active customers. So this is why you can get bonuses if you're lucky.
Final Words
As you can see, all applications are user-friendly and feature-rich. If you do not live in a small town or a forest hut, all five companies can deliver your order quickly. Download applications and estimate the overall functionality and cost of services. Then you can understand which option suits you best. Please note that some companies allow you to order goods from nearby stores to choose not only food but also gadgets, dishes, household chemicals or some books. Now you do not need to visit cafes and shops in person.