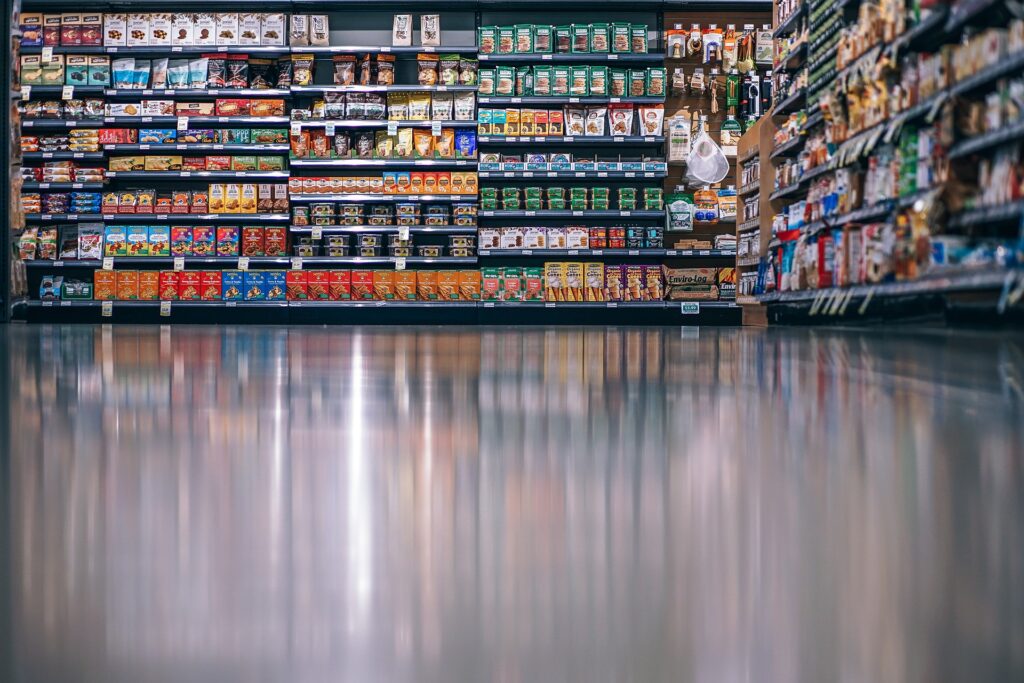 Most industries have a wide range of separate filling and packaging machines. These machines help boost production speeds, reliability, and consistency. But having separate machines on the production floor may not be cheap in the long run. Nowadays, manufacturers opt for machines that integrate with others. For instance, a packaging machine that combines with a liquid filling machine.
Such machines not only save your production space but are also less costly to operate and maintain. That is because you don't need extra equipment to move products from one machine to another. Additionally, you'll reduce labor costs. 
Some of the machines that integrate easily are the packaging and liquid filling types. But, before we look at how they integrate, let's see how they operate. 
Liquid Filling Machines 
These machines, also known as flow filling machines, are common in the beverage industry. They dispense exact amounts of liquid products into different containers. The containers could be of any material, size, or shape, e.g., cartons, bottles, cups, or cans.
Liquid filling machines handle a wide variety of liquid-based products. These could include water, carbonated drinks, alcoholic beverages, and industrial fluids. There are different types of liquid filling equipment. Here are some of them:
Manual liquid filling machines

– rely on manual operation. It slightly increases accuracy and output speed. Hence, suitable for small-scale production.

Semi-automatic liquid filling machines

– use pistons and nozzle for zero-drip operation. This type works with nearly all kinds of liquid, from food to pharma products.

Fully automatic liquid filling machines – handle large-scale production requirements. They are common among big industries and can handle most liquid types.

Piston filling machines – used to fill liquids with little changeovers. These could include food sauces, cosmetics, and liquid soaps.

Rotary liquid filling machines – move containers along circular stations. For instance, filling, sealing and capping. Common in the beverage, automotive, and cosmetic industries.

Inline liquid filling machines – common in the food, cosmetics, and dairy industries. They pour liquids of varying viscosities into containers arranged in a single line.
Packaging Machines 
Most packaging machines are versatile enough. So they find applications in various industries. A packaging machine manufacturer prioritizes the type of product and industry. For instance, a packaging machine used in pharma would vary from one used in the cosmetic industry. That said, here are some of the common packaging machines used across industries.
Labeling machines – apply branded labels for advertising purposes. Or bar codes for batch and inventory management.

Tape machines – use tape guns to seal cartons. They are common in retail, food, industrial, and pharma bulk packaging.

Conveyors – used with nearly all the packaging machines. They transport products from one machine or location to another. The conveyor type depends on the product to transport.

Filling machines – they are accurate and highly versatile hence used in various industries.

Sealers – they come in multiple sizes and specifications. Therefore, used for flexible packaging, e.g., in retail, pharma, and food industries. 
 Integrating Packaging Machines with Liquid Filling Machines
When packaging liquid products, there are several factors to consider. In most cases, liquid poured into bottles, cans, tetra packs, etc., must be sealed and labeled. Most filling machines only pour the liquid into these containers. That is, before transporting to the capping, labeling, or lidding machines. Nowadays, some liquid filling machines manufacturers integrate all these processes. That means you get one machine that fills, seals, caps, and labels the product. 
Here are some of the packaging machines that integrate with liquid filling machines.
Capping machines – this is a bottling machine that secures a container's cap. Industries that fill products into containers, bottles, or jars need a bottle filling machine

and a bottle cap machine to tighten the lids. Automated cappers in large industries can handle thousands of products per hour.

Lidding machines – this machine seals the bottles, jars, or containers after they are filled. The seal serves as evidence that the products haven't been opened before use. Sealed lids are placed under the cap of bottles and other liquid packaging materials.

Labelers – used to label products for branding and advertising purposes. Most industrial packaging machines integrate with labelers, e.g., food packaging machines

.

But that's not to say all types of packaging machines need labelers. A manual or small liquid filling machine, for instance, may not need an integrated labeler.  
 Get Started with the Right Machine Manufacturer
A liquid filling machine that can seal, cap, and label, will boost your production rates. You'll also utilize the production floor and save on labor costs. Efficiency, accuracy, and precision throughout the production process will also increase. 
So, when looking for a liquid filling machines manufacturer, always pay attention to how integrated their products are. In other words, are you buying several separate machines? Or all-in-one filling and packaging equipment? For small businesses, high-level integration may be limited. But you can always talk with your manufacturer to know what's possible and what's not.