Whether you're jetting off to somewhere exotic such as the Maldives, or you're headed somewhere a little more tropical like Hawaii, spending your vacation on an island has so many perks. There are a huge number of islands out there to explore each with plenty of exciting things on offer and so you'll be spoilt for choice when you're deciding where to go. From rocky mountain ranges, to endless beaches, to stunning countryside, they have everything you could possibly wish for and even if you spend just a short amount of time on one, you're likely to be able to enjoy a whole host of exciting things you wouldn't be able to experience on the mainland. Here are just a few of the perks of an island holiday: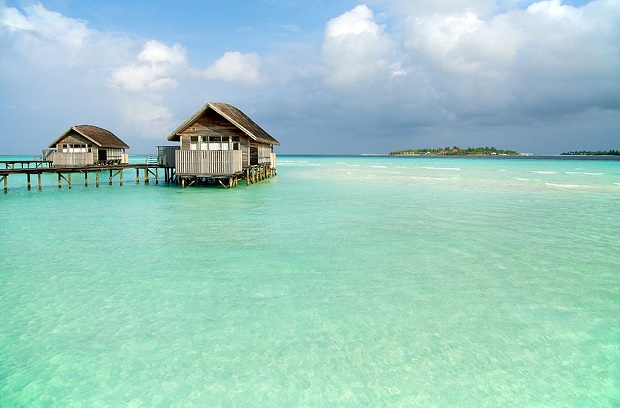 Price Tag
The price tag that comes with an island holiday greatly depends on the climate of the island and the time of year you choose to visit. Surprisingly, a trip to somewhere like Barbados is often cheaper over the summer months than it is over the winter months, making it the ideal location for a trip if you've got kids who are still in school. If you're hoping for a slightly quieter holiday, then it might be worth paying extra to avoid the crowds. Money aside, it is worth doing a little research (especially with the warmer islands) on weather conditions for when you're planning to take your trip to ensure there are no hurricane warnings in place, or anything that could put a dampener on your vacation.
Activities
Obviously, as so many of the stunning islands offer gorgeous weather conditions and with the endless beaches you're bound to want to get in some time catching some rays and building up that summer glow. If however, you're an adrenaline junkie or you simply prefer a holiday with less lounging around and plenty of activities, then an island holiday is the perfect solution. With the varying terrains and being surrounded by waters, there are often a number of exciting activities you can take part in, from snorkelling to horseback riding to off-road biking; there are endless options and so you can be sure you'll never be bored.
Wealth of Choice
Whatever it is you're wanting from your holiday, when it comes to holidaying on an island, there really is something for everyone. From clubs and bars to adventure holidays to quiet holidays away from the hustle and bustle, do a little research and you're sure to find something to suit you. If you're wanting something a little less busy and little more secluded and romantic, then try opting for some of the less popular islands. There are several Greek islands such as Lesvos and Chios, which offer a mix of delicious local delicacies, tradition, mountains and hot springs. For something a little livelier, then the party island of Ibiza is probably the best place for you.
There are just so many incredible islands for you to visit on your summer vacation and each one unique. Do a little research and you'll soon find the perfect island for you.