When it comes to unforgettable vacation destinations, Fiji often tops the list. With its stunning beaches, crystal-clear waters, and rich culture, it's a paradise waiting for you. However, like any trip, effective planning makes the difference between a smooth holiday and a series of hiccups.
Here are some tips to make your journey unforgettable:
1. Know The Best Time To Visit
Before you head to Warwick Resort and other places around Fiji, it's crucial to know when to travel. While the country's tropical climate means there's no bad time to visit, your desired activities and weather preferences might sway your decision.
Dry Season (May To October): This period offers sunny days and cooler temperatures, making it the peak tourist season. It's ideal for outdoor adventures, be it diving or hiking, and you'll enjoy clear skies for stargazing.

Wet Season (November To April): Expect occasional downpours and higher humidity during these months. But there's an upside: lush landscapes, fewer tourists, and, as mentioned, this season offers the best underwater visibility for diving enthusiasts.
Understanding the nuances of Fiji's seasons ensures you align your trip with your expectations. As you consider the weather, also reflect on the experiences you wish to enjoy.
2. List Your Must-Do Activities
Fiji isn't merely about beaches; there's a whole world to explore. With a diverse range of attractions and activities, it caters to both adrenaline junkies and those looking for relaxation. Some activities you can try are as follows:
Water Sports: From snorkeling to paddleboarding, the options are endless. Dive with manta rays in the clear blue waters, explore pristine coral reefs, or surf world-class breaks.

Cultural Experiences: Attend a traditional Fijian ceremony. Get a taste of the local kava drink, participate in a dance, or learn about the rich history and traditions through village tours.

Nature Treks: Immerse yourself in the lush tropical landscapes. Hike through verdant rainforests, feeling the mist of hidden waterfalls on your face.

Island Hopping: With over 300 islands, you've got plenty of choices. Take a day trip to a neighboring island, or perhaps even charter a boat for a more personalized experience.
There are other activities you can enjoy. Prioritize what interests you the most, and remember to make a list to ensure a stress-free travel.
3. Book Accommodations Early
Securing your stay ahead of time ensures you get the pick of the best spots, especially during peak tourist seasons. Additionally, many establishments offer early-bird discounts, providing you with both choice and value.
Whether you're looking for a luxurious overwater bungalow or a budget-friendly hostel, it's wise to book accommodations in advance. Not only will you secure your spot, but you'll often get better rates.
4. Pack Wisely
Prepping for Fiji entails a blend of comfort and practicality. The tropical climate calls for light and airy clothing, but also gear up for occasional rain showers or adventurous outings. Apart from your regular vacation essentials, you may also need to consider the following:
Waterproof Bags: Essential to keep your electronics and important documents dry, especially if you're planning boat trips or excursions near water.

Reef-Safe Sunscreen: This type not only protects your skin from the sun but also ensures that delicate reef ecosystems aren't harmed by harmful chemicals.

Insect Repellent: Evening outings can sometimes attract mosquitoes, so it's good to be prepared.

Comfortable Footwear: Whether you're exploring the beaches or wandering through villages, comfy shoes, like sandals or light sneakers, will make all the difference.
Aside from learning what to bring and other packing hacks and tips, you should also understand the local customs.
5. Respect Fijian Traditions
Fijian culture is warm and welcoming, rooted deeply in communal values and traditions that have been passed down for generations. When traveling in Fiji, it's vital to understand and respect these traditions to ensure harmonious interactions with the locals.
Dressing modestly in villages by covering your shoulders and knees is a sign of respect. Similarly, hats should be avoided as they're considered disrespectful.
If you're keen to visit a village, always seek permission first; it's not only courteous but also a gesture that showcases your appreciation for their way of life. Embracing these customs will enrich your Fiji experience and allow for authentic connections with its people.
6. Stay Connected
While Fiji offers an idyllic escape from the daily grind, staying connected to loved ones or work might be essential for you. Thankfully, affordable local SIM cards are available at the airport, which are affordable for calls and internet.
Many resorts and hotels also offer WiFi. However, always a good practice to check beforehand. By ensuring you have reliable communication options, you can enjoy your retreat without feeling completely disconnected from the world.
Conclusion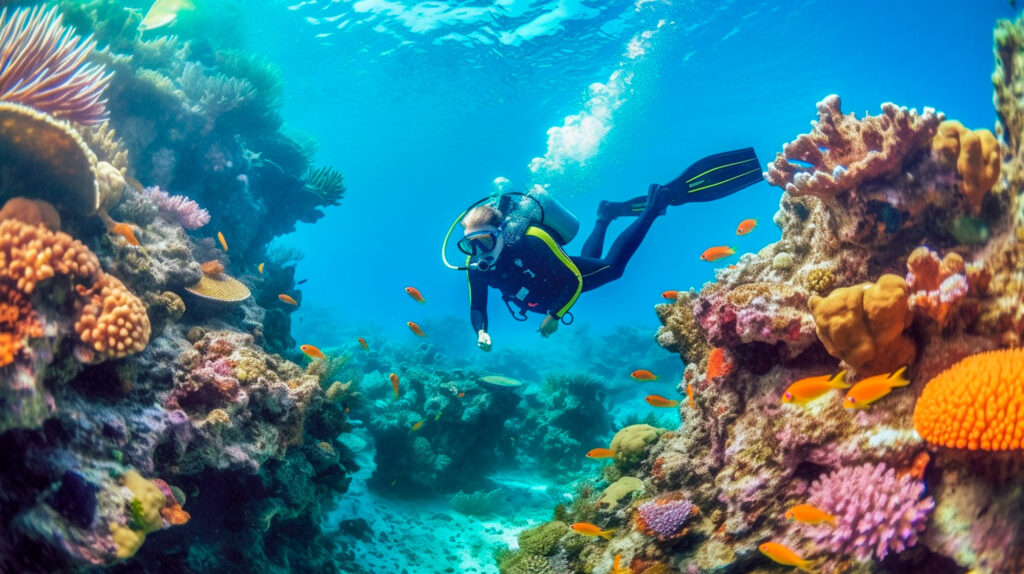 Planning your Fiji adventure might seem daunting, but with the right information, it's a breeze. By considering these tips, you're setting the stage for a memorable and hassle-free vacation. Remember, Fiji is not just a destination; it's an experience waiting for you. Enjoy every moment, and safe travels!