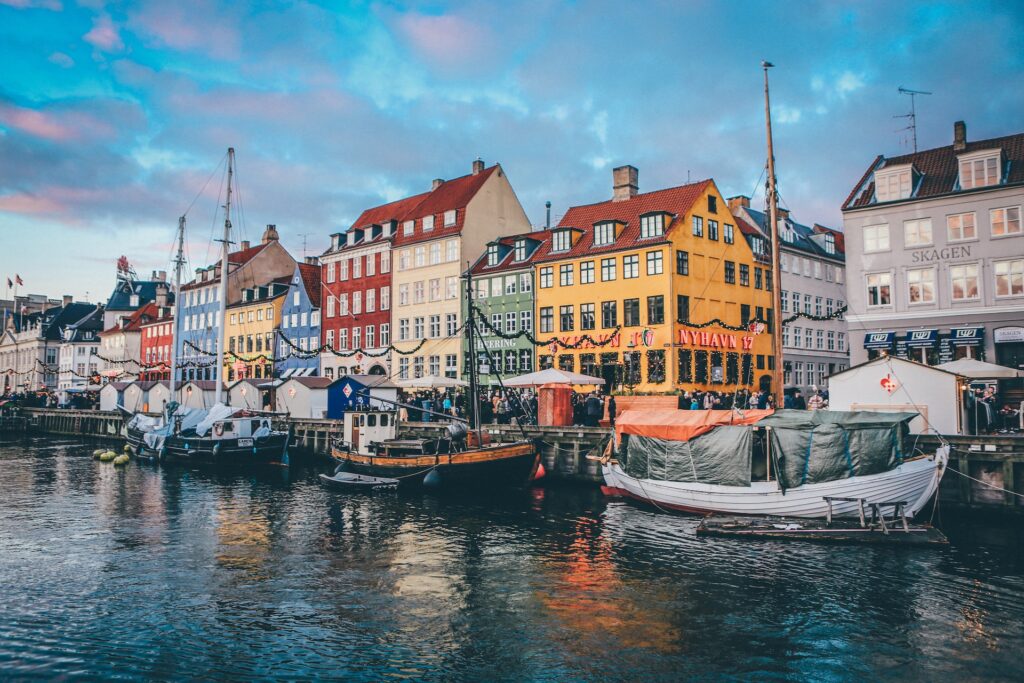 The Nordic countries are not always the go-to destinations people tend to travel to and especially not when the European summer is over. Many people avoid going there because of the climate, others because of the living cost. But Scandinavia should be on your bucket list for many reasons. This article well explains why Copenhagen is so awesome and to visit the bustling city on a budget.
Why should you visit Copenhagen, Denmark?
Copenhagen is the capital of Denmark with a population of about 600.000 people. The colorful, vibrant, and open-minded city has a certain vibe, which is something you'll notice once you go there. In the summer, the city turns into a lively spot for all sorts of people, hanging out in the parks, swimming, and eating out. Some people might chill out while they're betting on Laver Cup London, others might have a drink with their mates on a boat or at the canals.
Copenhagen is rated as being one of the greenest cities in the whole world, where a huge percentage of its residents drive bicycles everywhere. It's easy to get a sense of why this particular nation is also the happiest in the world. Life quality is good there for sure.
Is Copenhagen expensive?
The capital of Denmark can be quite expensive for some people, but there are ways to experience the city without spending a month's budget. Copenhagen has several free activities you can enjoy. As Copenhagen is full of charming canals, you can go and explore the city on a free kayak. All you have to do is do some ocean cleaning while you kayak around. You can also visit Freetown Christiania for free, which is an alternative area of the city. You can also visit The Botanical Garden without it costing you a dime. If you're a student, there are also lots of discounts on attractions and much more.
Stay cheap – Eat cheap
One of the things that can be a bit pricey is food and accommodation. You can save a lot of money on staying in hostels though, which there are several of. It is also a great way of meeting fellow travelers. If you want to save money on food, you can find cheap buffets, breakfasts, st or just grab a bread snack from one of the amazing bakeries in the city. If you fancy a drink, try to visit one of the local bars, where the prices are very reasonable.