The plight of the Jew on Christmas is a pretty standard one. We are usually confined to our beds from hangovers as going out  on Christmas Eve is one of the "holiest" nights in the Jewish Calendar. I made no exception this year as I had a couple of friends in town from Philly (Jews too) and I took them to the Motzoh Ball, a "Jewbilee"at one of the top clubs in Miami, this year held at LIV.
I had a good time, but it was pretty weird being around that many Jews in the same place!
Well, after my slow rise from bed on Christmas Day, I was left with the question every Jew must ask themselves, "What the hell do I do today?" I could have opted for the fail-safes, Chinese food and the movies, but I didn't feel like being cooped up inside when it was so nice out. So, I decided to go for an adventure on my scooter from Miami Beach, across the causeway to the Wynwood Arts District which is full of industrial buildings that have been plastered by street artists.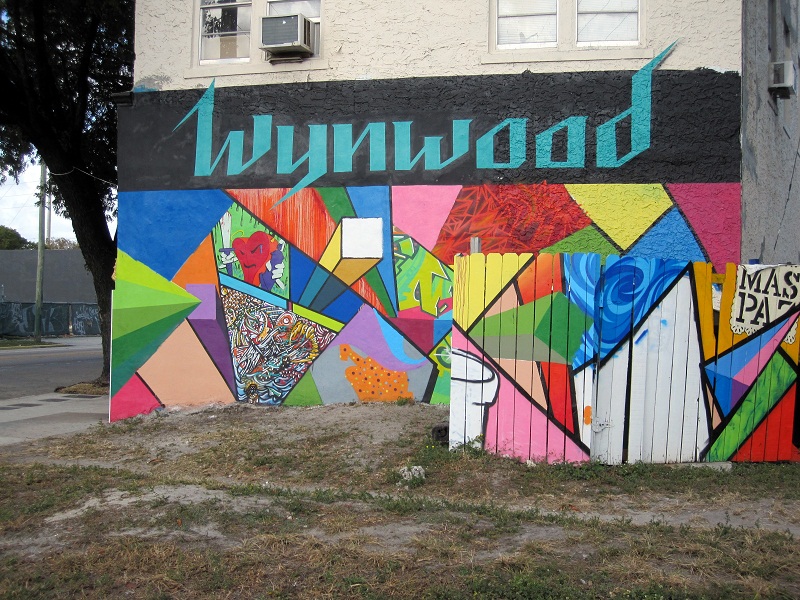 I have been to Wynwood countless times, but normally always at night for the famous Wynwood Art Walk held monthly. I knew the area was a little dilapidated, but this time I was a little bothered by how many homeless people there were just sitting alongside the streets.
I rode around for a little to take some pictures of the murals, but the thought of the homeless really began to bother me. I kept seeing them sitting on the corners looking pretty depressed. After riding around for a bit more, I decided that I was going to do something nice for these people who probably haven't been given anything for a long time, and what better day then on Christmas!
So, I sat for a minute and thought, "what could I do?" when I looked up across the street and saw a gas station. I walked in and took a gander around until I saw them. Two boxes of ooey gooey honey buns that even got my mouth watering. That was it, something nice and sweet that these people can actually enjoy instead  of  just some crap bologna sandwich or something they're probably used to eating at a shelter. I grabbed both boxes and went up to the cashier. He gave me a puzzled look and then said, "you having a party or something?", I smiled back and said, "Yup!".
I took my treats, loaded them into a bag, hung it on my scooter and started my rounds to turn some frowns upside down.
The first group of people I went up to were startled when I pulled up, but after I said, "Merry Christmas!", they all lit up and were very polite and appreciative. Everyone was even kind enough to even let met take a picture.
I continued riding around for the next hour or so and made sure everyone who was around got a honey bun. Everybody was shockingly friendly and happy to receive a treat. Check out some of the others I had the pleasure of meeting.
This was the first time I've ever done anything like this before, and I have to say it really felt good to make these peoples' Christmas a little bit more tolerable.
I didn't help them get out of poverty, I didn't feed them a nutritious meal, but I did give them something sweet to enjoy when most people were at home with their families opening presents and eating good food. I didn't do anything revolutionary, but as I was riding away, I kept thinking of the saying, "random acts of kindness", and how I was just as surprised as these people were that I actually gave them all honey buns as well.
I've decided that from this point on, I'm going to dedicate at least a few hours of my Christmas day to doing something nice for the unfortunate. Next year, maybe I'll continue "Honey buns for the Homeless" and try and visit more areas of the city to make sure more people get a treat who are homeless in Miami. I think other Jewish people could maybe do something similar and maybe Xmas can turn into a worldwide day of donating to charity or volunteering instead of just waiting for it to be over so life can resume  back to normal. I'd love to hear if anyone else has any ideas or is interested in collaborating with me to do something next year! Lets do this…