If you're planning the trip of a lifetime, and traveling from Sydney, Australia to Havana, Cuba, there are many opportunities on offer to experience diverse cultures, and to explore beautiful and spectacular landscapes.
A long haul flight from Sydney to Cuba, via the South Pacific route, may get you to your destination in the fastest time, but you'll miss out on all of the fabulous scenic stops, where you can take unlimited snaps to fill up the pages of your themed travel photo albums.
1. Sydney
Before embarking on your exciting adventure, it's worth visiting Australia's most iconic landscape, situated right on your doorstep, in the heart of the cosmopolitan city of Sydney. The stunning harbourfront, with its arched Sydney Harbour Bridge and Sydney Opera House, makes a picture perfect postcard that is recognised all over the world.
To discover the ultimate landscape of the vibrant metropolis, to feature in your travel photo book, head for the Skywalk, which offers 360-degree panoramic views of the city and surrounding suburbs.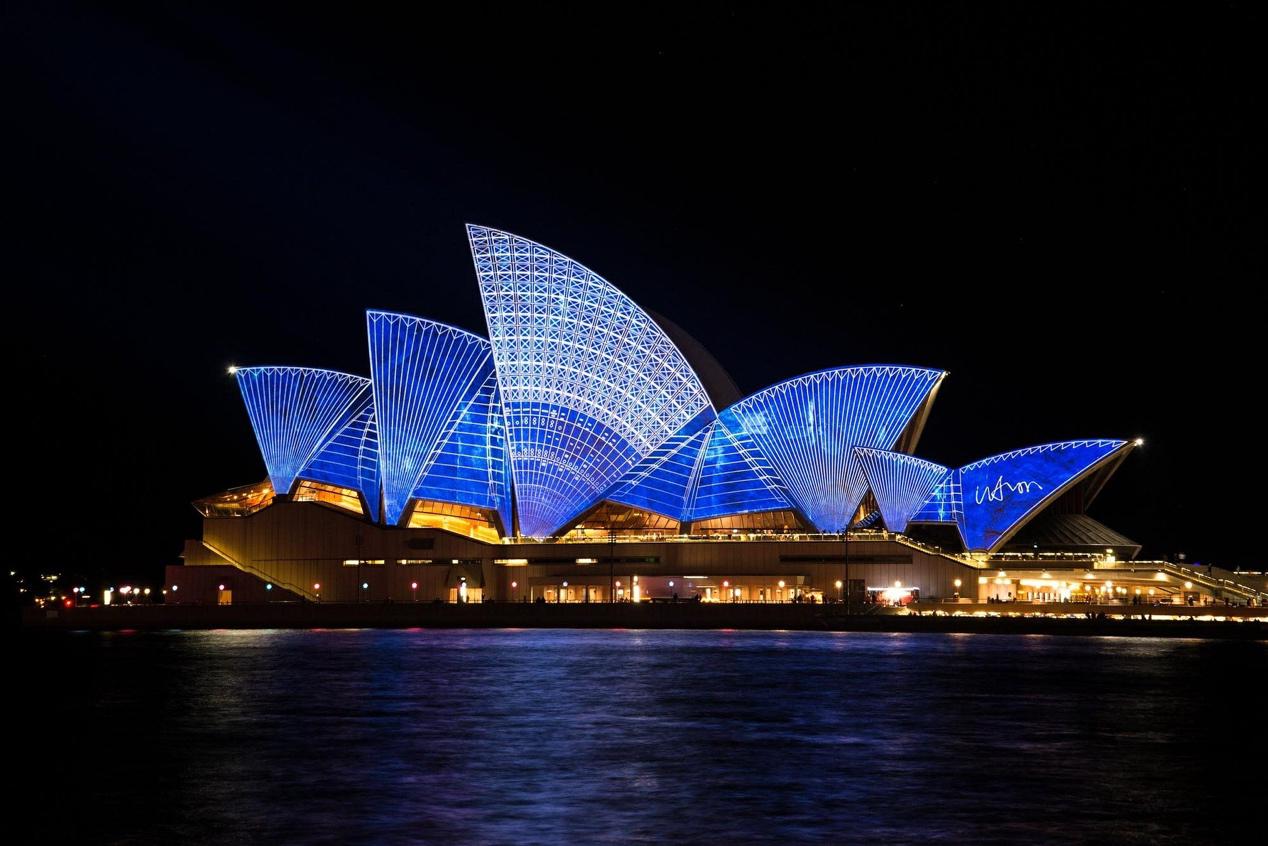 2. Hong Kong
Hong Kong is consistently rated as the top must-visit destination in Asia. On route from Sydney to Cuba, take time out to experience Hong Kong's unique lifestyle, and to admire its stunning skyscraper landscape that is a star sightseeing attraction.
From the skyline at Victoria Peak (also known as Mount Austin), you can gaze over the sprawling labyrinth of skyscrapers that create a breathtaking scene for your travel photo albums. At night, colourful lasers and lights provide a unique perspective.
3. Singapore
On a stopover in Singapore you can easily discover scenic landscapes to feature in a travel photo book. The Gardens by the Bay is a 101 hectares nature park that overlooks the beautiful marina. The lush green and open space includes a wonderful world of plants, heritage gardens, a sun pavilion, and an impressive display of vast sculptural rocks, that is known as the Canyon.
4. Bangkok
Thailand's bustling capital city Bangkok is well known for being the home of ornate religious temples and shrines that date back centuries. Whilst these magnificent attractions are definitely worth snapping, if you want to add colour to your travel photo albums, you really need to pay a visit to a vibrant and noisy floating market.
5. London
London is undoubtedly one of the world's top tourist destinations. Multiple travel photo albums can easily be filled with famous and iconic sights you have snapped all over the capital.
For the best scenic views across the River Thames, hitch a ride on the London Eye (Millennium Wheel). From this observation point you can take photos of a landscape that includes St Paul's Cathedral, Westminster Abbey, the Houses of Parliament, Big Ben, Buckingham Palace, and many royal parks and gardens.
6. San Francisco
If you're going to San Francisco, wearing flowers in your hair (as once recommended in the famous song by Scott McKenzie) is entirely optional. Ensuring that you photograph plenty of interesting sights for your travel photo book is however, a great idea.
The North Californian city's Golden Gate Bridge is an iconic Art Deco feature that dates back to the 1930s. The one-mile suspension bridge connects the beautiful Bay and the Pacific Ocean. You can view the expansive landscape vista on dry land, or hop aboard a helicopter for a unique sightseeing experience.
7. Los Angeles
No once in a lifetime trip, to Los Angeles, would be complete without visiting the movie capital of the world. To impress your friends and family, when they browse the photos in your travel photo albums, it's worth taking a trek to the movie studios and the iconic Hollywood sign.
Situated in Griffith Park on Mount Lee, in the Hollywood Hills, the distinctive American landmark measures 45ft tall and 350 ft long. From the overlook point you can enjoy spectacular views of downtown LA and the shimmering ocean.
8. Mexico City
Instantly brighten up the pages of a travel photo book by featuring a selection of photos from your visit to Mexico City. The densely populated capital city of Mexico is filled with ancient Aztec temples, Baroque churches and historic buildings that are decorated with murals painted by Diego Rivera. On the outskirts of the city centre you'll discover a advantage point that offers panoramic views of Mexico's highly coloured architecture.
Of course, if you happen to be visiting Mexico City during the Day of the Day annual festivities, you can snap colourful photos that capture the authentic lifestyle of the locals.
9. Havana
Affectionately known as the 'Key to the New World', the lively city of Havana, Cuba is an instantly recognisable landscape. Contrasting with the charming Spanish colonial architecture, that embellishes the streets of Old Havana, is swaying palm trees and boldly coloured vintage automobiles.
To capture the heart and soul of Havana, be sure to take some snaps of the old buildings and vehicles that reflect the city's rich history, culture and heritage, to give your travel photo albums a pop of colour.
10. Sydney
On your return to Sydney, after an exciting adventure in Hong Kong, Singapore, Thailand, London, San Francisco, Los Angles, Mexico and Cuba, complete your travel photo book with snaps of beautiful Bondi Beach.
Elevate the quality of your holiday snaps by presenting them in a luxury bespoke travel photo album that is worthy of display on any coffee table.