The opportunity to travel comes at different times in people's lives. There really is no age limit to taking a gap year, adults can have fun and enjoy new experiences too. Not just university students. Just because you hit an age where society classes you as an adult doesn't mean you need to stop having fun. Take a career break, recharge your batteries and you may find your way out of the rut you have been stuck in.
To make the most of a gap year or career break it's best to take some time to give it structure, this way you will gain some solid skills to add to your resume as opposed to nothing but a Jersey Shore tan. The struggling job market today is the perfect excuse to plan your escape, experience new cultures and gain transferrable skills that could point you in the direction of a new career and not just a break.
Developing new skills is not only good for your resume but it also helps to build self-confidence. Five skills you will improve on whilst taking a gap year:
Communication
Organization
Decision making
Relationship building
Problem solving
You will gain the above skills from any path you decide to take during your gap year. The possibilities are endless when it comes to planning time away from the usual daily life you are used to leading. You could volunteer abroad, do work experience or even spend time training to become a ski instructor. Those of you who have spent many winters on the slopes should keep reading to find out how.
By taking a high quality ski instructor course with internationally recognised qualifications you could find yourself in France, New Zealand or even Canada. Training to become a ski instructor will not only provide you with qualifications but also the chance to work on your language skills and gain a bunch of new friends.
One option could be to complete an 11 week ski instructor course where you can gain 3 qualifications. Many courses give you the option of taking control of the activities and extra classes you take which often include winter camping and back country skiing.
Most courses offer a selection of different destinations to do your training in. A popular destination is the second largest ski area in the world, Serre Chevalier. Serre Chevalier is set around 3 small villages and there is less of the usual run of the mill holiday traffic about so there will be plenty of opportunity to embrace the local culture. The resort averages around 27ft of snow a year which goes well with the 300 days of sunshine per annum they get.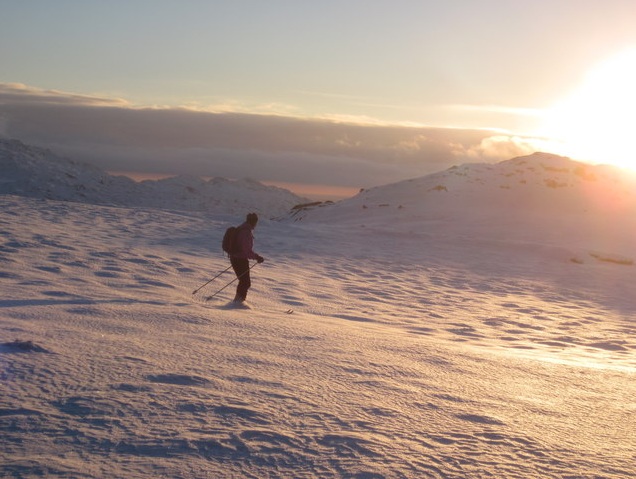 So what are you waiting for? The next time ski season rolls round you could be qualified to enter a ski school, where you can earn a respectable wage as a trainee instructor.
Do you have any other ideas for Gap Year options?