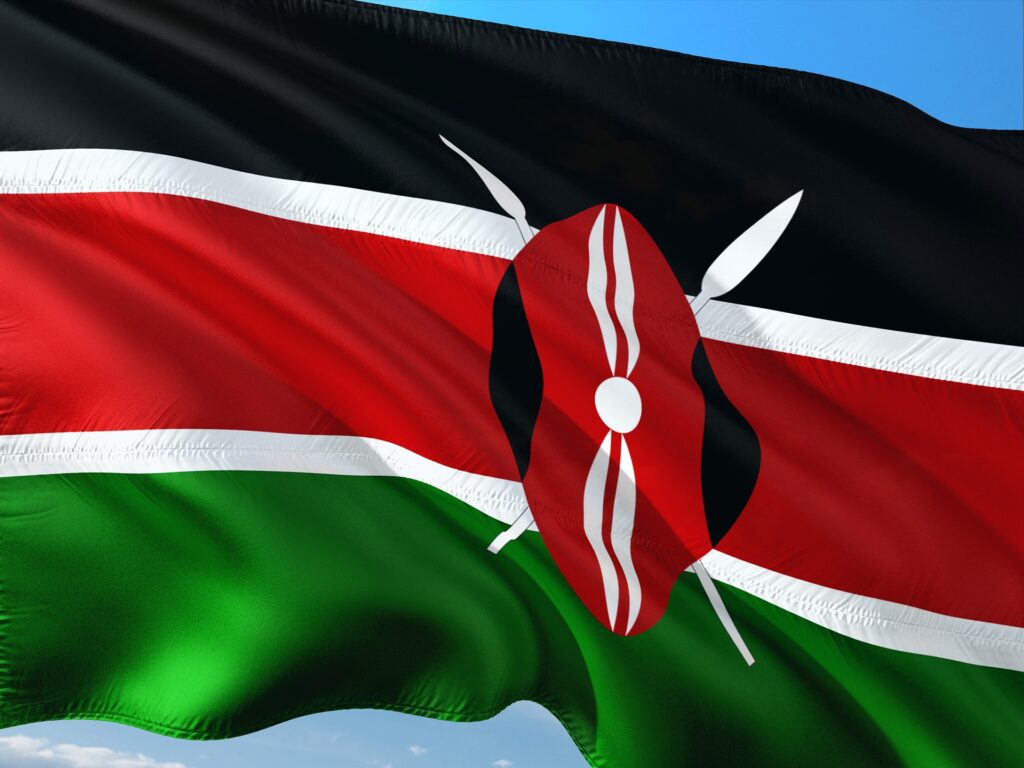 Amongst the major economies in Sub-Saharan Africa, Kenya has become amongst the fastest growing. The eyes of the economic world are on Kenya as its agriculture and forestry industries are booming and construction and real estate have gone from strength to strength as a result.
The Kenya business visa application process has also been streamlined, encouraging foreign investors to make their way to the east African nation. Around 160 nationalities are eligible for the convenient e-visa making it more accessible than ever before.
Here is everything you need to know about Kenya's e-visa application process for business visas.
Visa Requirements for Kenya's Business Visa
To obtain a Kenyan business visa, applicants should only meet a few basic requirements.
A completed visa application form is the first requirement and great care should be taken to complete the form thoroughly and correctly.
A clear copy of the applicant's passport biographical page should also be attached to the application.
Each application must be accompanied by a passport photo and should be 500×500 pixels and no more than 200kb big. These pictures should be in the jpeg format and the applicant's face should take up roughly 70% of the photo with no more than 8% of blank space above the hair.
Business visa applicants must also submit an invitation letter issued by the employer or sponsoring company that is based in Kenya. These letters should state the purpose of the invitation and the position the individual holds at the company.
The specifications for the invitation letter are quite particular and applicants should do their due diligence to meet all the requirements.
The last criteria is that applicants must hold a return ticket or show proof that they will travel out of Kenya to another destination.
How to Apply
The convenience of the e-visa application process in Kenya means applicants no longer need to visit embassies and can apply from anywhere in the world.
The application form takes less than 10 minutes to complete and payment is also done online. After payment has been verified, applicants will receive their visa via email within 1-3 business days. The price for a single-entry business visa is $51.
The application form is a simple questionnaire with standard fields such as personal information, travel itinerary, and other supporting information.
These visas were previously issued on arrival at the airport in Kenya, but this unreliable process has been taken online and all applications are now digital.
Who Can Apply for a Kenyan Business Visa
More than 160 nationalities are eligible for a quick and easy Kenyan business visa. They include:
United States
Canada
India
Pakistan
Australia
United Kingdom
Germany
Spain
France
Sweden
Albania
Algeria
Andorra
Angola
Antigua & Barbuda
Argentina
Austria
Bahrain
Bangladesh
Belarus
Belgium
Benin
Bhutan
Bolivia
Bosnia and Herzegovina
Brazil
Bulgaria
Burkina Faso
Cambodia
Cape Verde
The Central African Republic
Chad
Chile
China
Colombia
Comoros
Congo
Costa Rica
Cote D'Ivoire
Croatia
Cuba
Czech Republic
Denmark
Dominican Republic
Ecuador
Egypt
El Salvador
Equatorial Guinea
Estonia
Federal States of Micronesia
Finland
Gabon
Georgia
Greece
Greenland
Guatemala
Guinea
Guinea-Bissau
Guyana
Haiti
Honduras
Hong Kong
Hungary
Iceland
Indonesia
Iran
Ireland
Israel
Italy
Japan
Jordan
Kazakhstan
Korea, Democratic People's Republic of
Korea, South
Kosovo
Kuwait
Kyrgyzstan
Laos
Latvia
Liberia
Liechtenstein
Lithuania
Luxembourg
Macau
Macedonia
Madagascar
Malta
Marshall Islands
Mauritania
Mexico
Moldova
Monaco
Mongolia
Montenegro
Morocco
Mozambique
Myanmar
Nepal
Netherlands
New Zealand
Nicaragua
Niger
Nigeria
Norway
Oman
Pacific Isles
Pakistan
Palau
Panama
Paraguay
Peru
Philippines
Poland
Portugal
Qatar
Reunion
Romania
Russia
Saint Christopher Cape
Sao Tome & Principe
Saudi Arabia
Senegal
Serbia
Slovakia
Slovenia
Somalia
South Sudan
Sri Lanka
Sudan
Suriname
Switzerland
The Syrian Arab Republic
Taiwan
Tajikistan
Thailand
Timor-Leste
Togo
Tunisia
Turkey
Turkmenistan
Ukraine
United Arab Emirates
Uruguay
Uzbekistan
Vatican City
Venezuela
Vietnam
Yemen
What does the Kenyan Business Visa allow?
Holders of Kenya's eVisa can participate in business-related activities and are also allowed to visit friends and family and see some of the country's magnificent sites.
The initial visa covers 30 days of stay but can then be extended for 2 months. If the holder wishes to stay longer, it could be extended for another 3 months, bringing the total validity to 6 months.
The business visa is different from the work visa and work visas can only be obtained from in-person applications at an embassy. Work visas also take much more time to process and require a signed contract with a Kenyan company.
The booming economy of Kenya is at the forefront of development in East Africa and the swift business visa application process is facilitating a large influx of business into the country. Moreover, Kenya offers unmatched natural beauty from its wild costs to the untamed African bush.
Kenya offers a cornucopia of opportunities for business people looking to tap into this up-and-coming economy.