As we find ourselves in the midst of the holiday season, many of us are craving a getaway that will truly inspire us. What better place to turn to than the mesmerizing country of India?
India should be, or probably it already is, on the bucket list of every travel enthusiast around the globe. With its diverse culture, vibrant colors, and rich history, a trip to India will be a one-of-a-kind experience that cannot be found anywhere else.
But, with so numerous spectacular places to explore, planning your vacation can be overwhelming. Don't worry, though! With a little planning and research, you can create an itinerary that will allow you not to omit all must-see places in India and leave you with memories that will last a lifetime.
Let's find out the most essential aspects of your India trip preparation, as well as the top places that you cannot skip during your vacation!
Remember to gather all necessary travel documents
Don't let the bureaucratic process discourage you from experiencing probably one of the most exciting trips in your life.
Prepare then all necessary travel documents, including your passport, flight tickets, travel insurance, and of course, your visa.
But the good news is that India now offers an electronic visa that makes the process of getting a visa simpler and faster.
This innovative method of submitting the India visa application online eliminates the need for travelers to physically visit the embassy, as the application can be completed from the comfort of an applicant's home – thereby saving precious time and money.
Travelers visiting India for tourism-related purposes can choose either a double-entry electronic visa which is valid for 30 days from the date of issue. Those who would like to visit India more than twice can also apply for a multiple-entry one-year visa and travel to the country numerous times throughout the year.
Top Places to See in India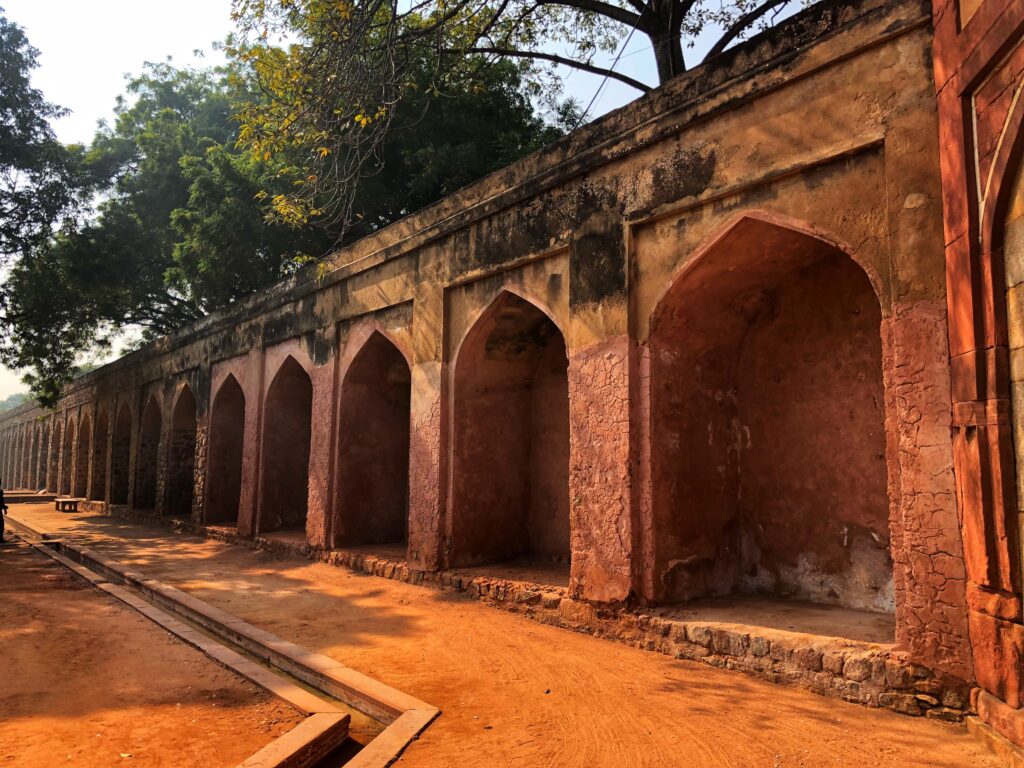 Explore the majestic Taj Mahal in Agra
When it comes to planning a holiday in India, there are few places that can match the grandeur and beauty of the Taj Mahal in Agra. This iconic monument to love is truly a sight to behold, with its stunning white marble dome and intricate minarets that seemingly reach toward the heavens.
As you approach it, the awe-inspiring majesty of the Taj Mahal will leave you breathless, and as you explore it further, you'll be amazed at the intricate details and artistry that went into its construction.
For anyone seeking meaningful travel experiences that connect them with the rich cultural heritage of India, a visit to the Taj Mahal is an absolute must. Allow yourself to be inspired by its magnificence and transported to a time of great beauty and romance.
Soak up the history of Hampi and explore its ancient ruins
History exists all around us, waiting to be discovered and explored. Hampi, a small village nestled in the southern Indian state of Karnataka, is a perfect example of this. It is a place steeped in history, with ancient ruins dotted throughout the area.
The magnificent Vijayanagara Empire once held court here, and its legacy is still evident in the crumbling monuments, awe-inspiring temples, and intricate carvings that have survived the ravages of time and nature. As you wander through the ruins of Hampi, you will feel like you are stepping back in time to a bygone era.
Soak up the atmosphere, marvel at the intricate designs, and imagine what life would have been like for the people who once called this place home. Hampi is a place where history comes alive, and it is an adventure that should not be missed.
Take a spiritual journey to Varanasi and discover its holy ghats 
Embark on a soul-stirring adventure to the holy city of Varanasi, where the sacred Ganges lulls you into a state of peaceful contemplation. One can't help but be moved by the intense spiritual energy pervading the ancient city, which is dotted with numerous ghats along the river's edge.
Take a holy dip in the Ganges and witness the nightly ceremony of Ganga Aarti, where thousands of lamps light up the dusk sky in a rare spectacle of devotion and faith. As you meander through the labyrinthine alleys of Varanasi, you'll discover countless shrines, temples, and ashrams where seekers of all walks of life come together to experience the divine.
Come, lose yourself in the magic of Varanasi and let your heart be touched by its eternal wisdom and grace.
Trek through the spectacular Himalayan Mountains in Ladakh
The Himalayan Mountains in Ladakh are a sight to behold, offering awe-inspiring views that will leave you speechless. This once-in-a-lifetime trek is an opportunity to immerse yourself in the stunning natural beauty that the Himalayas have to offer.
As you make your way through the rugged terrain, you'll be surrounded by snow-capped peaks, crystal-clear streams, and vibrant green valleys. The trek will challenge you both physically and mentally, but the sense of accomplishment that comes with reaching your destination will be worth it.
As you breathe in the fresh mountain air and soak in the breathtaking scenery, you'll feel connected to nature like never before.
Get lost among the picturesque lakes of Udaipur
The picturesque lakes of Udaipur are a must-see destination for those planning a trip to India. Imagine yourself surrounded by the tranquil blue waters, with the sun setting behind the Aravalli hills and the city palace reflecting in the crystal clear lake.
Udaipur offers a serene and peaceful respite from the hustle and bustle of the busy cities, with its fascinating history and mesmerizing beauty. Whether it's a boat ride on the tranquil waters or a walk through the narrow streets lined with colorful houses, Udaipur has something for every traveler.
Get lost in the stunning views and discover the hidden gems of this enchanting city. It's an experience that will leave you spellbound and longing for more.
Encounter wildlife in Nagarhole National Park and Bandipur National Park
Nestled among the verdant hills of South India, Nagarhole National Park and Bandipur National Park are havens for wildlife enthusiasts, nature lovers, and adventure seekers alike.
Here, one can witness firsthand the majesty of untamed nature, with herds of elephants, sambars, and deers roaming free across the lush green forests. There are few experiences more awe-inspiring and humbling than coming face to face with these gentle giants and hearing the cacophonous roar of tigers echoing through the savannah.
When going for a safari journey into the heart of these mesmerizing wildernesses, you will discover a world unlike any other, full of wonder, magic, and enchantment.  Gear up for an unforgettable adventure as you encounter wildlife in all its glory in these stunning national parks.
Whether you want to bask in the glow of dazzling fireworks displays, sample festive treats, or simply explore the country's many diverse regions, India is sure to ignite your senses and leave a lasting impression on your soul.
Let yourself be swept away by the magic of India's holidays and find inspiration in the country's unique and beautiful traditions. And remember about the necessary documents to ensure an issues-free entry to India and stay in the country!