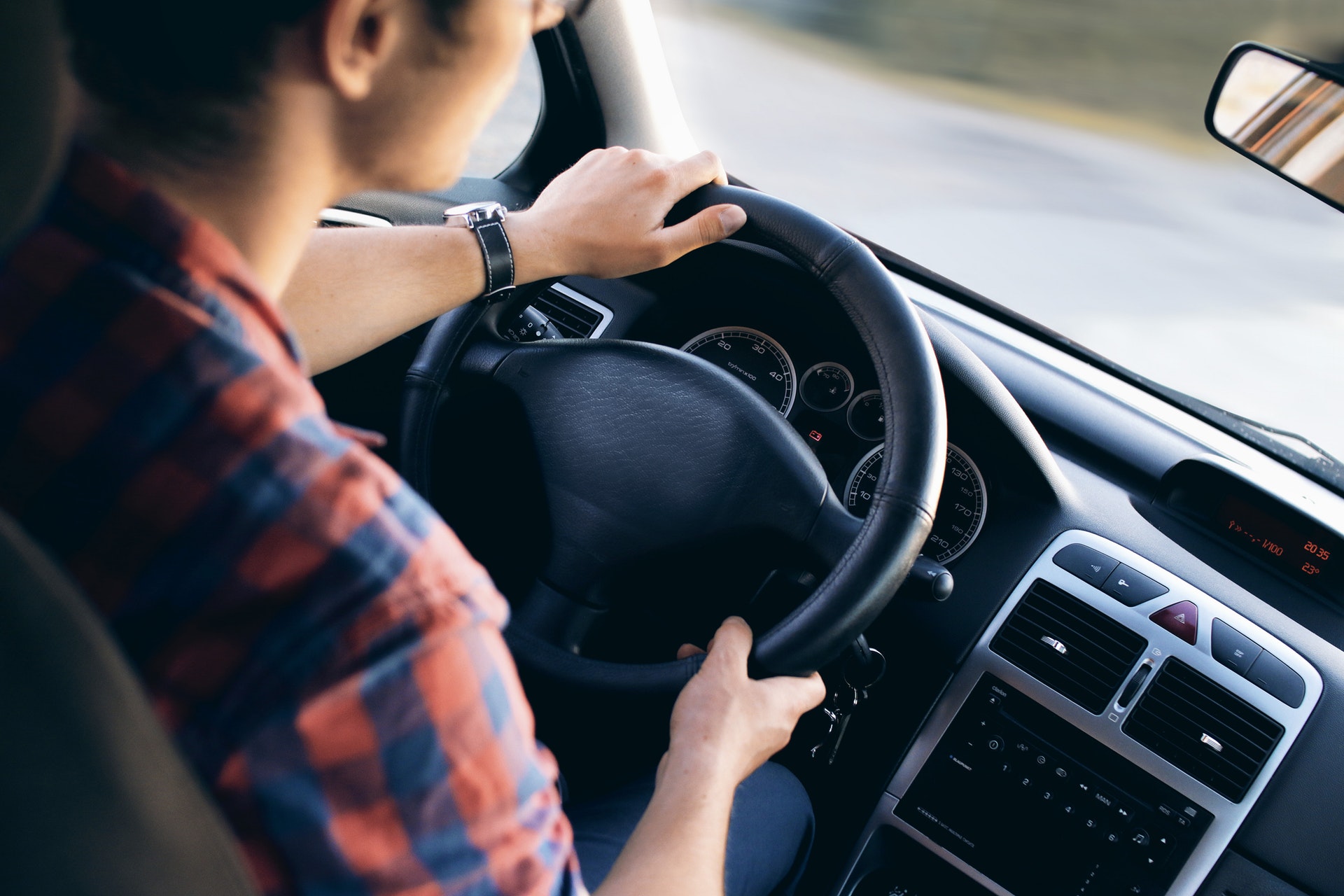 Photo provided by Transport Executive
Hey explorer, check out these six travel-ready car features that can make your next trip so much more comfortable!
1. Hands-free smartphone connection
When you're traveling to faraway places, chances are that you'll need to communicate out on the road. Stay off your phone! It's a serious safety hazard that can be easily avoided with hands-free smartphone connectivity. Even if it doesn't come pre-installed, you can easily pick up a Bluetooth adapter and solve your problem.
2. All-wheel drive
Mountains, deserts, sandy beaches, and wet creek crossings… what do they all have in common? Terrain that drives best beneath all wheel drive. You never know where you might go to satisfy your wanderlust, but with this feature, it doesn't matter! Go wherever adventure calls and feel safe in your car's ability to get you there, no matter how steep or windy the road ahead may be.
 It might be a romantic thought to take a road trip guided exclusively by an old-school map, but consider how impractical that would be. First, you'd require a co-pilot who could trace their finger along microscopic, intersecting lines that represent where you should be headed.

Then, you'd need to have trust in their navigation skills and prepare yourself for the many detours, turn-arounds, and frustrated moments that inevitably lie ahead. Many travelers navigate by phone, but unless you have a car dash mount, this is a safety hazard. Find a car with a built-in navigation system instead.

These are often powered by GPS, meaning they'll keep working even if your phone cuts out and loses reception in the middle of nowhere. Many can provide you with location information, as well. Say you're headed to Boca Raton in your GLC Sport and need a quick service; your nav can alert you of a Mercedes-Benz dealership in Delray and tell you how to get there.
4. Heads up display
If you've ever taken a road trip and realized that you were suddenly on E without much nearby, you know how game-changing heads up display is. Whether it's your speed, the gas symbol, or a warning light, it's difficult to see when you're zoning out, getting in touch with the road ahead while also getting in touch with yourself. You hear a beeping sound, look down, and sheer panic start looking up the closest resource available to you.

Heads up display prevents this anxiety-inducing moment by projecting your need-to-know information onto the windshield below your line of vision, but above the dashboard. It makes staying on top your car's status much easier than if you had to remind yourself to peek down and glance.
5. Smart, adaptive cruise control
Set your cruise control speed and worry less over costly speeding tickets from mindlessly accelerating on long distance drives. Not only does it keep your speed at a safe and steady pace, but it also reduces fatigue on your leg as well as the wear and tear on your brakes.

With adaptive cruise control, the car automatically slows down when it senses a car in front of you and speeds back up when the path is clear. No more hitting the breaks and the pressing "resume" once traffic is out of the way! Head over to the dealer and test drive a Hyundai Elantra to check out how it works!
6. Wireless device charging
 You need your phone to be fully charged once you arrive at your destination of choice. How else are you going to let your family know you've arrived safely, take pictures, or document the scenery?

Long drives will drain your phone batt ery on account of whatever music you're playing, audiobook you're listening to, or friend you're talking to, so bringing a charging device is a must. But no one likes dealing with tangled cables or fumbling over which way to insert the charger into the port. Wireless device charging is a great because all you need to do is set your phone down on top of the charging pad and voila! Just like that, your phone will start juicing.
Road trips are amazing: you see so much of the country, save a ton of money you would have spent on flying, and you get to go wherever you want, whenever you want! Look for car features that prioritize comfort and convenience to make your travel experience so much better!