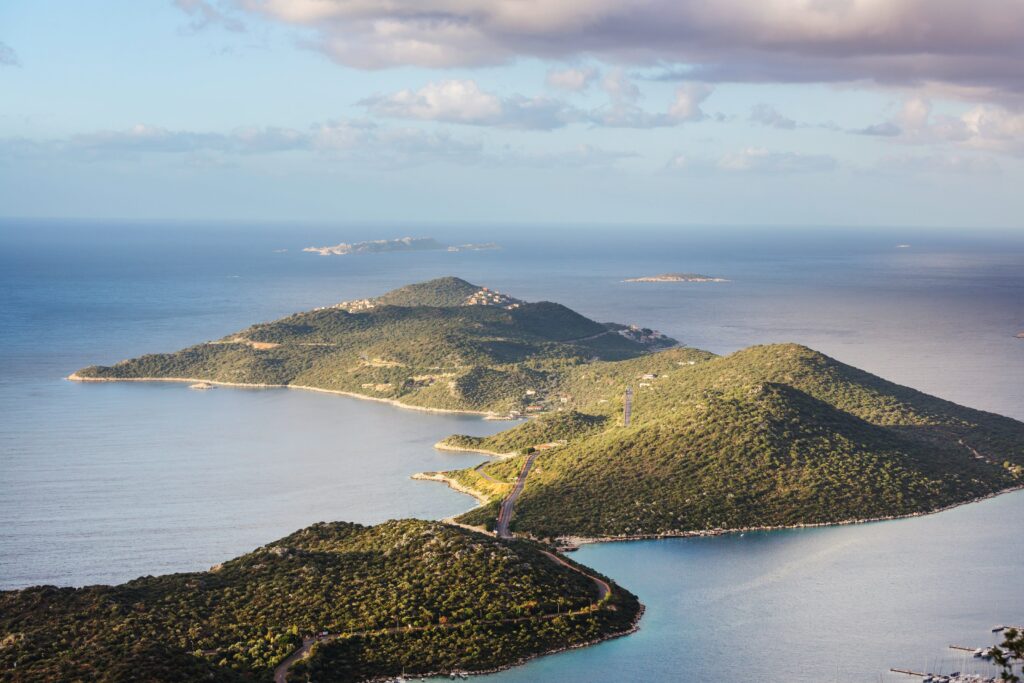 Turkey can offer its visitors quite a lot: the country is rich in culture, history, architecture, and natural beauty, making it a popular choice for tourists from all over the world. 
See five top-rated tourist attractions in Turkey and add something new to your itinerary!
Hagia Sophia 
Hagia Sophia Mosque (Aya Sofya) is not only one of the most beautiful buildings in the world but its oldest and fastest-completed cathedral. It was Constructed three times in the same location.
Originally, it was a basilica for the Eastern Roman Emperor Justinian I in the sixth century. The church was looted in 1204, and it became a mosque in the 15th century. In 1935, it was converted into a museum, and now Hagia Hagia is the top attraction in Turkey.
Cappadocia
Cappadocia is a moonscape region in east-central Turkey loved by visitors because of its remarkable rock formations, fairy chimneys, cave churches, and, of course, its main entertainment – hot air balloons at sunrise.
The Cappadocia hot air balloons got extremely popular lately – more and more people are adding this activity to their travel bucket list. You won't be able to get a balloon flight above the landscapes as unique as these elsewhere on earth!
Balloon flight in Cappadocia is an extraordinary experience, but even watching hundreds of balloons at sunrise as a spectator will take your breath away. 
Topkapi Palace
Topkapi Palace served as the administrative center and residence of the imperial Ottoman court. Now it is a museum allowing its visitors to explore the culture and history of the place, see ancient artifacts from the Sultanate era, and enjoy its lavish sections.
You can see the world-class collection of miniature paintings, an extensive collection of books and manuscripts, the collection of arms in the Imperial Treasury, and Harem rooms – you may have seen them in Turkish shows many times, but it is completely another impression seeing the real Harem rooms with your own eyes.
You can also walk in the beautiful surrounding gardens. Many of the Ottoman sultans were interested in gardening and flowers, and even now, you can see the courtyard gardens filled with tulips, just as they had been during the Ottoman's reign. 
Ephesus
Ephesus is an ancient city famous for its well-preserved ruins. The city's history dates back to the 10th century BCE, but the major monuments you can enjoy today all date from the golden age of the Roman Empire. It was founded around the Temple of Artemis – one of the Seven Wonders of the World.
Tourists can see Ephesus's three-story amphitheater, social hub, and site for gladiator fights, the Library of Celsus, and the Great Theatre. Ephesus was added to the UNESCO World Heritage Site list in 2015. 
Mount Nemrut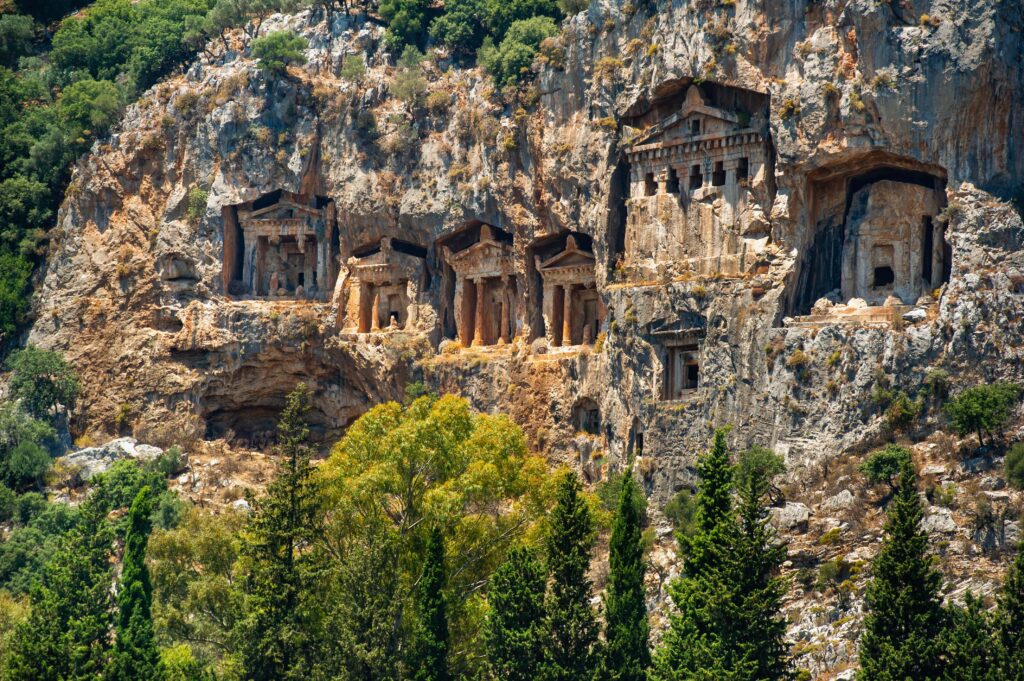 You should visit Mount Nemrut, as it is not only a stunning mountain but also home to ancient ruins and monuments. Among the most impressive sights, there are five giant seated limestone head statues flanked by a pair of guardian animal statues – a lion and an eagle.
Statues heads depict various gods and figures from Armenian, Greek, and Persian mythology. They also prove the incredible skill and craftsmanship of ancient builders.
Mount Nemrut also has a number of temples, tombs, and other ruins, making it an important spot for historians and archaeologists.
Turkish eVisa
Turkish attractions are really outstanding but do not forget about the entry requirements of this country. Unless you are from a visa-exempt country, you need to get a visa in order to enter Turkey and be able to enjoy its sights. 
The easiest way to obtain a visa to Turkey is to apply for a Turkish eVisa online. The application process is straightforward and takes only a few minutes. You need to fill out an online application form, attach the required documents, and pay the fees. 
No need to go to the Turkish embassy or consulate in person – the approved Turkish eVisa will be delivered directly to your email address. It is that simple! Forget about visa hassle and long queues. 
Conclusion
So if you are going to visit Turkey, there are indeed places worth visiting: from natural wonders like mountain formations to old churches and Harem rooms in Ottoman Palaces, ancient ruins, and monuments. 
You are also able to enjoy some unusual experiences like a balloon flight in Cappadocia – it is on the bucket list of many travelers. In Turkey, every person can find a place and activity that fit them best – so don't waste time and start planning your trip right now!