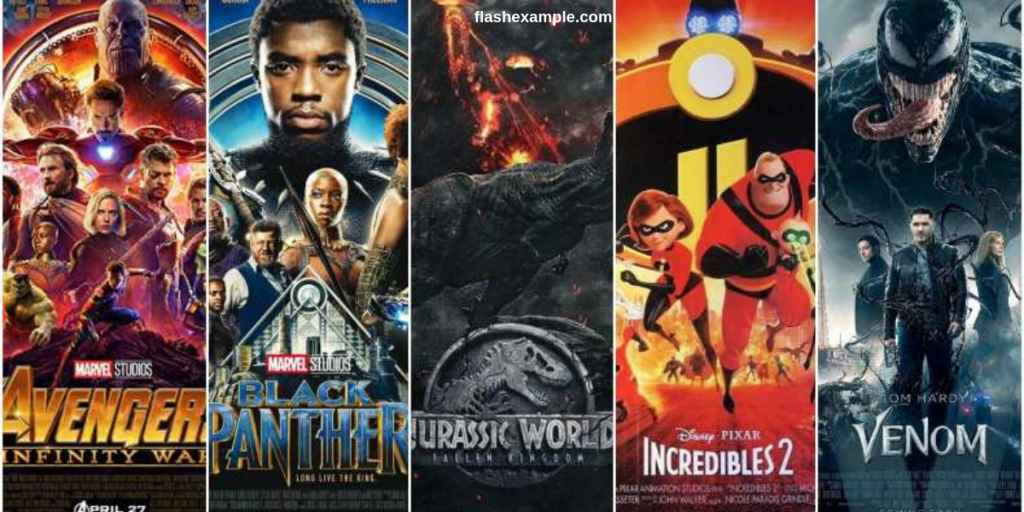 Fashion movies tend to blend the simple pleasures in life, including drama, romance and gorgeous outfits. For us devotees of fashion, a fantastic film necessitates stylish looks and outfits that we can imitate. It seems we are one of the few who get an adrenaline rush almost every time we see a stunning dress or a perfect high heel, and fashion blockbusters are our addiction. We can sit at home to watch movies after movies, receiving creative inspiration for our next new look that potentially could blow anybody away. 
Many of these movies are available on your favorite movie streaming apps and you can use Xfinity Internet to stream them and have a good understanding of why are these movies in the list of some amazing movies for fashion enthusiasts or people who want to see what kind of outfits celebrities wore in order to become fashion icons. Apart from that, Xfinity's super-fast internet will keep the fun alive for you because you won't be experiencing any kind of buffering during the movie which makes Xfinity an ideal choice for movie watchers. Let's have a look at these movies and know why these movies are an amazing pick for fashion enthusiasts 
Devil wears Prada 
The 2006 American sitcom-drama blockbuster produced by Wendy Finerman and directed by David Frankel is known as one of the most influential movies when it comes to organizing your wardrobe. It's already been 13 years since The Devil Wears Prada hit the blockbuster industry for being a hilarious, resourceful, and total masterpiece for fashion enthusiasts. The film has Meryl Streep playing the editor-in-chief of one of New York City's major fashion magazines and Anne Hathaway as a student of journalism. Meryl's bohemian looks and Anne's completely insane coat and purse selection still spark so many of their passionate fans.
 

Sex and the City 
Sex and the city is an American romantic comedy film from 2008 written and produced by Michael Patrick King. This film is a must-see for almost any girl who is infatuated with fashion and love. Sex and the City is recognized for its romance, however, the outfits often turn heads. The cast members including Sarah Jessica Parker, Kim Cattrall, Kristin Davis, Cynthia Nixon, and many more have worn truly memorable and iconic clothes and shoes. Every protagonist has incredible orchestras throughout most of the series that motivate us to update our closets. Sarah Parker, who portrayed Carrie Bradshaw in the film, enthusiasm for fashion has created many fashion fans who still try to replicate the definitive version of her renowned walk in the closet. Carrie's outfits are legendary. From her iconic ballerina dress, she wore to her acclaimed bus billboard slip dress.
The September Issue
September Issue is a 2009 documentary film about the drama behind the scenes, which follows Editor-in-chief Anna Wintour and her personnel during the production of American Vogue magazine's September 2007 issue. The movie is directed by R.J. Cutler and produced by Sadia Shepard and Eliza Hindmarch. The movie is an all-time favorite fashion film. The film is about preserving a brand that Ms. Wintour has developed superbly since assuming her position at the top of the editorial cover page. This movie was the first anybody has ever seriously looked into the events going-on of an actual-life fashion shoot. The intriguing thriller monitors the development, shooting, and inspiration behind the most read and significant issue – the September 2007 issue of American Vogue.
The Matrix Trilogy:
The movie became one of the most followed movies starring Keanu Reeves, Carrie-Anne Moss, Laurence Fishburne, Hugo Weaving, Joe Pantoliano and many others. The movie came with a unique concept of Man Vs Machine story and used the same amazing cinematography and the amazing costumes added more to the entire movie. One can see longline leather coats, chunky, lug-sole boots and tiny '90s sunglasses and many other sexy dresses that became everybody's favorite outfit. In other words, the outfit seemed to be given some really careful thought by the Costume designer for the movie, Kym Barrett. Not only this, but the movie also gets people to have a  look at one of the most amazing accessories for women who have crossed their 30s and still want to live in style. I personally believe that the second and the third part of the movie had a better and classy array of outfits for females than it was there in the first Matrix movie. 
Conclusion
These are some amazing movies that can get you ideas and hacks to improve your style and get an amazing look for yourself. Fashion enthusiasts can get a lot of inspiration from movies, music videos, ramp walks and documentaries as well. But movies have a long-lasting influence on people where they can always try to recreate the looks of their favorite stars and stay in style. 
About Caroline Eastman:
Caroline is doing her graduation in IT from the University of South California but keens to work as a freelance blogger. She loves to write on the latest information about IoT, technology, and business. She has innovative ideas and shares her experience with her readers. And she is currently associated with "buytvinternetphone.com" as a content writer.