If you intend to buy something for a friend afflicted by the travel bug, make sure to prioritize items that can make travel comfortable, easy and more relaxing.
Here we have rounded up some smart tech-savvy and meaningful presents for the avid flyer, that will not only soothe any travel ailment, but make it easier for them to pursue their wanderlust passion as well.
Filtered water bottle
Best buy LifeStraw at $23.97 from Amazon 
A must have for frequent international travelers to safeguard against waterborne sickness. A good filtered water bottle will clean  99.9% of any bacteria or parasite which may be present in the water source of different countries.
Additionally, the second stage carbon filter eliminates the taste of chlorine and reduces odor. Moreover, the long-lasting filter can handle 1000 litres of water before replacement.
Designer travel backpack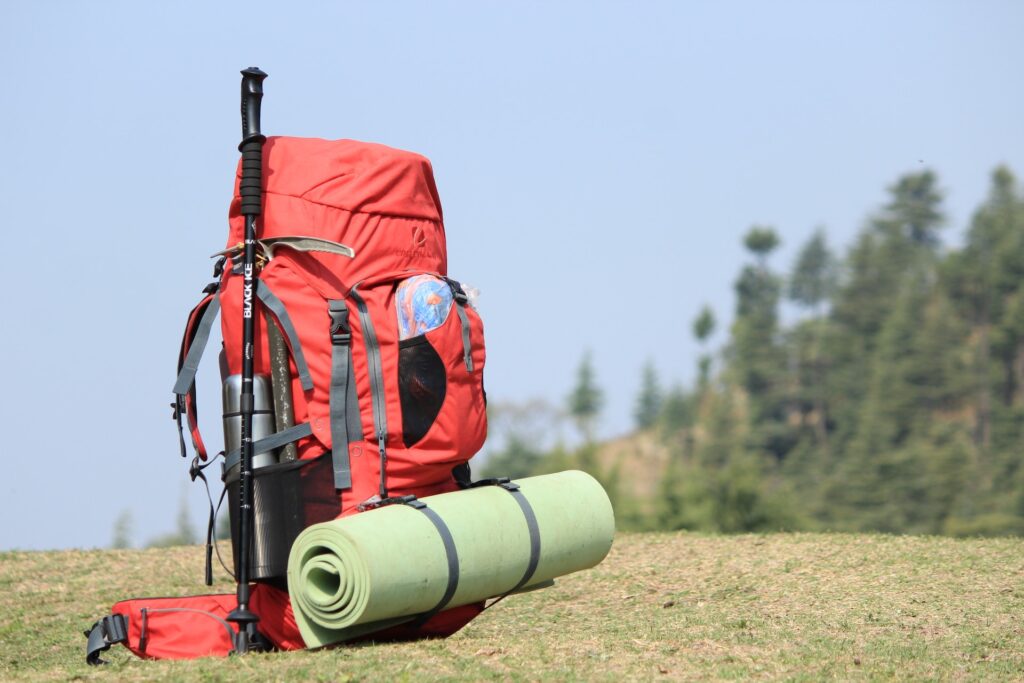 Buy from Peak Design at $299.95
This is a perfect stylish gift for someone who is constantly on the move to carry on a plane as hand baggage.It is accessible from top, front, rear and sides which makes it very easy to put and take out stuff.
The bag also has plenty of pockets to keep your electronic gadgets or other travel gear. The hip belt and shoulder straps are held by unique magnetic clips and the tough outer shell is completely waterproof. By using a camera cube it can be converted into an excellent camera bag.
If you are buying an expensive backpack for a traveler friend at work and want everyone to split the bill. There's an easy way to do this gift collection online and split the costs. 
Portable luggage scale
Best buy Bagail at $10.98 from Amazon
To avoid shelling out spiralling extra baggage fees on airlines,having a portable luggage scale will ensure that you don't pay even a penny more at the airport.
Knowing exactly how much you are carrying will allow you to pack the bags to the maximum limit without going over weight. In addition, the scale is light-weight and easy to carry and can display weight in both pounds and kilos.
Portable battery charger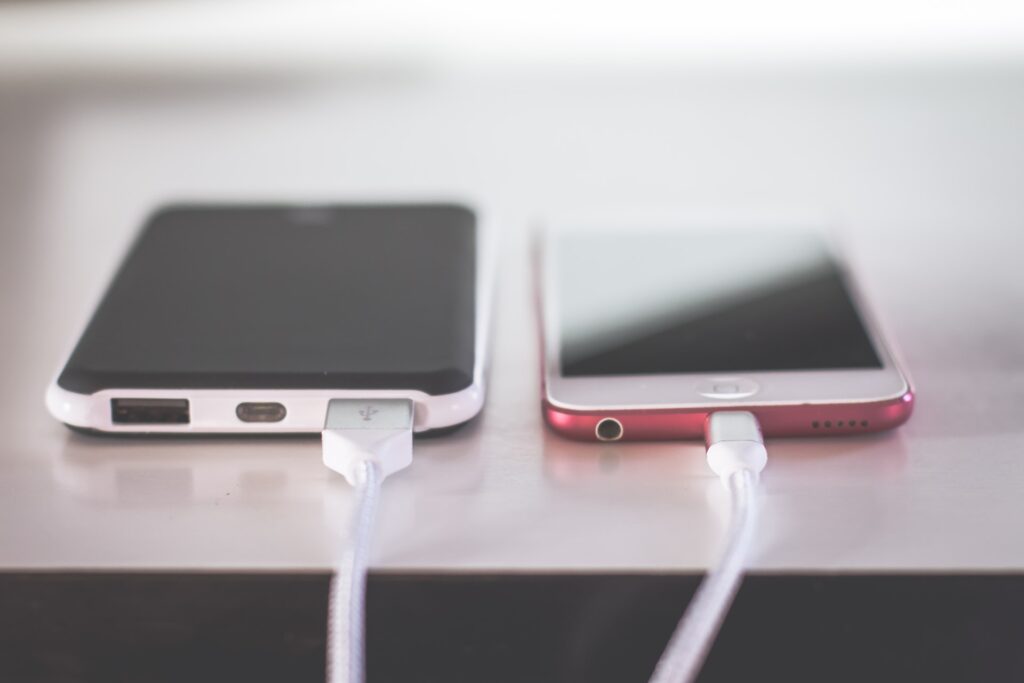 Best buy Anket from $59.99 from Amazon
There is nothing worse than running low on power for your important gadgets while traveling.A reputed magnetic portable battery charger is about the size of a thick credit card and comes with 10,000 mAH that can charge an iPhone 1.8 times.
Losing power can be an extra headache for those who keep their ticket details, directions or other important data in their mobile phones.
The charger attaches to the back of the gadget through a magnet and the USB port further allows you to charge cameras, kindles or more.
Packing cubes
Best buy Eagle Creek $66.83 from Amazon 
The best way to keep your luggage organized is by using packing cubes. They weigh next to nothing and can hold a lot of clothing. The built-in garment folder comes in very handy for keeping shirts and pants wrinkle-free.
Use the medium size cubes for t-shirts and sweatshirts and the smaller cubes for socks and underwear. Make no mistake, packing cubes are a very important part of any travel kit.
Foldable Duffle Bag
Best buy $16.99 from Amazon
A foldable duffle bag makes a good backup in case you run out of storage space in your suitcase or your bag was too heavy to check in at the airport. However, it has many other uses.
This packable bag can double up as a beach bag, laundry bag or even a shopping bag for groceries.You can also use it when hiking or camping abroad to help store the gear and clothing you don't require in the hotel cloak room, instead of laughing it into the mountains.
Toiletry bag
Best buy Osprey at $36.55 from Amazon 
When you jumping across borders every other day, having a good toiletry bag is an essential part of your travel gear. An ultra light-weight toilet bag is durable and waterproof, which makes it handy on the wet surfaces in the hotel bathrooms.
The inner zippered compartments, plus a small mirror, allows ample space to pack all the toiletries you may need.To free up extra bathroom space, it can be attached to a towel rack as well.
Portable travel jewelry box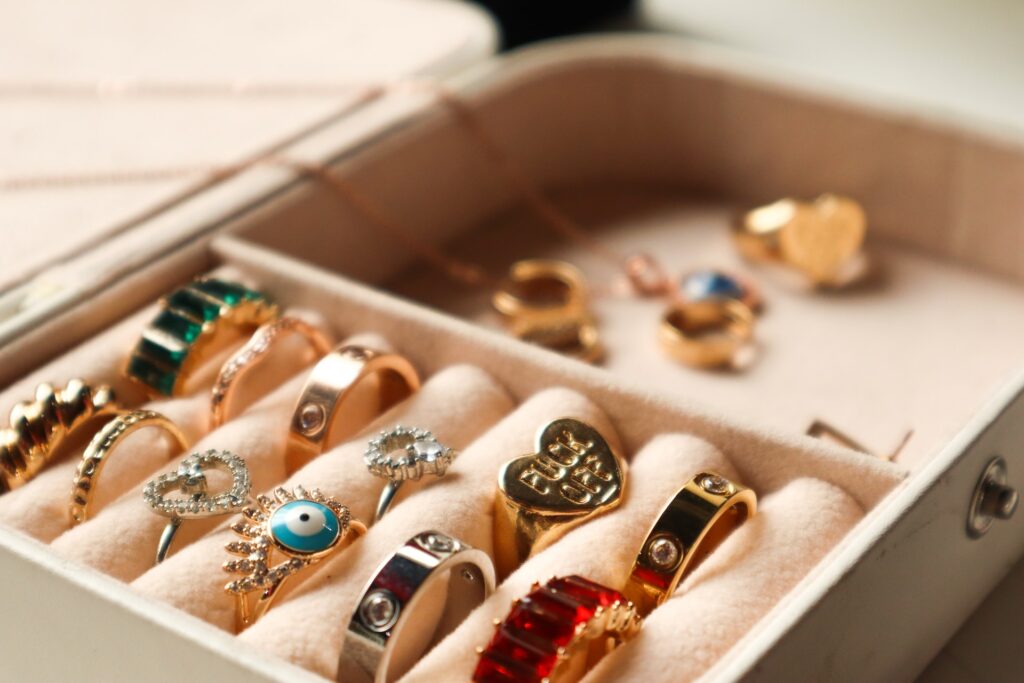 Best buy Vlando at $8.99 from Amazon 
For frequent women travelers, storing a few jewelry items on their trips can be a pain. Things like earrings often break when stored in the luggage, therefore a portable travel jewelry box will be the answer to this problem.
You can keep your delicate and expensive jewelry safe and secure in this box which has additional space for earrings too. The compact design also stores bracelets and necklaces.
Security door stop alarm
Best buy Sabre at $13.25 from Amazon
Women who travel a lot on their own have security fears when staying in unknown hotels or places where they have never stayed before.This travel-friendly doorstop alarm is wireless and requires no complicated installation.
Powered just by a single 9V battery you can place it under the door at night and if anyone tried to enter your room the device will block the door from opening. Additionally, its powerful 120 decibel sound is loud enough not only to wake you up but scare the intruder away as well.
Vagabonding
From $14.99 at Amazon
This book is an uncommon guide to the forms of frequent long-term world travel and an excellent read on how to travel more, despite your background and budget. In fact, the book can add as an inspiration to take another international trip.
Vagabonding shows how important it is to take a break from normal life and travel for a few weeks, months or even years to explore the world on your own terms. You will get plenty of ideas from other travelers on how to make long-term travel possible.
Wireless noise cancelling headphones
Best buy Sony at $348 from Amazon
These noise cancelling headphones from Sony are without any doubt a traveler's best friend.The advanced noise cancelling technology which goes into their manufacturing you will feel all alone despite being in an airplane packed with crying babies 
The best part is that in this ruckus you can listen to your favorite songs or podcasts wirelessly through Bluetooth with deep bass and crystal clear sound. With the tap of a finger you can take telephone calls and control the volume. If you have one,make sure you gift one to your frequent traveler friend who doesn't own it.
These gifts mentioned above, will go a long way to make planning and packing for the long arduous journeys less stressful and tedious.