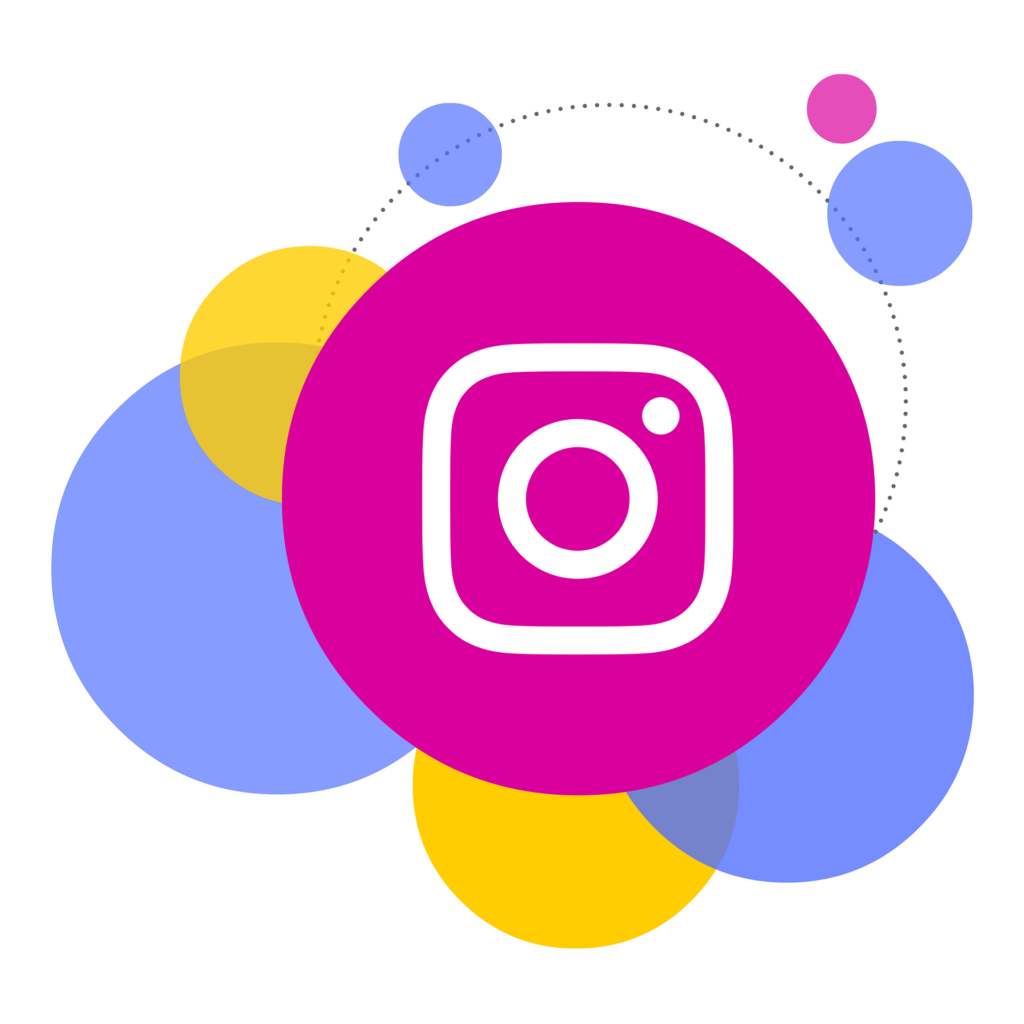 (above image from https://www.i-newmedia.com/media)
Boasting more than 1 billion users, Instagram has rightly become a prevalent sales and advertising channel for businesses. The right strategy and untamed dedication can surely help businesses enjoy the plethora of advantages that the platform offers.
Speaking of Instagram marketing, it is one of the most popular forms of social media marketing that marketers use to accomplish business growth goals. These goals generally include product marketing, creating client connections, and increasing social media following.
Instagram marketing has become more accessible and convenient than ever with the introduction of different tools like Instagram Stories and Instagram Live. Businesses can also use the services of established influencers or depend on advertisements for marketing their products and services.
Alternatively, businesses can even create original content and grow brand awareness organically by way of the platform.
Instagram-The Platform
It is hard to be unaware of the existence of Instagram but still, for the uninitiated, Instagram serves as a visually-powered social networking site where users can share the most creatively styled videos and images with filters and even textual matter.
Launched in 2010, this image-based platform grabbed such humongous popularity that Facebook acquired it in 2021, considering it a great opportunity. Over the years, this platform has genuinely evolved and has even added features such as stories, direct messages, Instagram Live, and IGTV, among others.
Reasons behind the Popularity of Instagram
Instagram is a social networking platform driven by pictures and videos. People are more likely to respond to images and videos than to lengthy texts, especially when they scroll through the different apps on their smartphones.
Instagram serves as the hub of valuable information for individuals searching for places to visit, people to follow, and restaurants. Of course, the constant updates on the platform are a bit frustrating. Still, by constantly adding new features, Instagram is developing itself as one of the most useful apps for businesses.
Who Are Instagram Users?
Before understanding why to go for Instagram marketing, it is necessary to understand who the audiences or the users of Instagram are. This is important because when you have an idea of the users here, it will help you segregate your target audiences.
As such, you will be directing your Instagram marketing efforts towards delivering value to only a particular group of individuals who make your target audience. This is beneficial because it helps save the time and the effort that goes into creating marketing content for users who are genuinely not interested in your products and services.
You will have your hands on creating content that is aimed explicitly towards catching the attention of your target audience. They will most probably go through your content and even get to your site through the link provided. Ultimately, audiences are more likely to buy from you if you create content and answer their queries or solve their problems.
Now coming to the public that uses Instagram, the platform appeals to a large group of individuals. Around 52% of women use Instagram, while 72% of teenagers are also on the platform.
Why Instagram Marketing?
Instagram offers huge potential for marketers since it has a large number of people using it regularly. Nevertheless, the potential on this platform lies more in the behavior of the users than in numbers.
It makes sense to go for Instagram marketing because the users on this platform are simply in love with brands. On the contrary, brands using this platform for marketing their products and services are likely to enjoy regular customer engagement with 4% of their overall followers.
The engagement quotient on the other networks such as Twitter and Facebook is way less than this, standing at just 0.1%. Again, 70% of Instagram users claim that they only look out for certain products and services on Instagram.
62% of users follow brands and businesses on Instagram, while 36% of the marketers use the platform for business marketing. Hence, these statistics and numbers prove that there is no other social networking site as beneficial and as feature-rich as Instagram regarding business marketing.
If businesses can find the right blend of content for this platform, they can truly soak their audiences and get them into buying from them. All this and more without the need for a sales pitch or hard push!
Creating an Instagram Marketing Plan
It is not very difficult to create a highly effective and useful Instagram marketing plan. It is just that you need to have the right goals clear in your mind. What are the sales objectives you are looking to accomplish?
To get a clear idea of your goals, try making a list and choose the ones you can achieve easily without taking much time. Make sure you are quite realistic in framing this list. Additionally, it is also vital to ensure that your objectives and goals align perfectly with your business and everything it offers—Chuck out the correct time frame for attaining these goals.
Speaking of content on Instagram, you need to be very particular about this. You can use an Instagram video editor for creating stunning videos, so your target audience gets an idea of your products and services most creatively.
Benefit from editing applications such as Invideo, Filmora, and others that are available online.
Also, you must be consistent in posting visual matter or images. Try researching the other brands or your competitors to find what they are posting and is it bringing them good business or not.
Coming up with the proper schedule is also very important. Your schedule in place will remind you of the right time to post and not to post. You even have the option of using Instagram Insights for keeping track of the performance of your posts.
Conclusion
Instagram marketing will bring you desired results only if you put in good time and effort in creating valuable content. Being creative to a considerable extent and using some of the most excellent tools available on the platform itself will help you take your business to great heights of success.