Hi The World or Bust readers! I'm Katie and Jeremy has very kindly allow me to write this post for you. I've had the travel bug as long as I can remember, from the time I flew off with my parents when we started taking package vacations to the trips I've taken with my other half around Europe, India and Thailand. So, when our own children arrived, we were determined to show them the world. While school obviously limits the time we can spend travelling, we've still managed lots of vacations which have not just bought us together as a family but which have augmented and expanded our children's education. Here are just a few of our favourite vacations together so far:
A fly-drive to Cape Town
While Cape Town does have an, at times deserved, reputation as a crime hot spot, not once did we feel unsafe while travelling around this beautiful part of the world. We took a cable car to the top of table mountain learning about how the cloud known as the "table cloth" is formed when south-easterly winds are directed up the slopes to meet colder air. We gazed skywards at star formations while staying in a little cottage in South Africa's winelands and we picnicked next to the African penguins which make Boulders Beach, near Simon's Town, their home. When our daughter got back to school, her teacher told her penguins didn't live in Africa so we ended up sending our photographs in to class to prove it.
In the footsteps of Romans
Our eldest was learning about the Romans in school when we visited Cyprus, so we didn't want to miss out on the mosaics at the Paphos Archaeological Park. Dating back to the time of ancient Rome, the mosaics here are still incredibly detailed and vibrant. Each one tells a story, drawing on the mythology of the time. Our favourites were the images showing the tale of Pyramus and Thisbe, who are believed to have inspired Shakespeare's Romeo and Juliet, and the stunning mosaic depicting the god of the sea Poseidon falling in love with the nymph Amymone.
Surfing in Cornwall
Physical education must surely be one of the most important lessons at school. With obesity rates rising across the world, showing youngsters how keeping fit can be fun is imperative. For me, staying active has to be enjoyable. I can't abide working out in the gym so learning a new sport together as a family was the perfect way to spend a holiday. We'd chosen to stay with Parkdean in Newquay, Cornwall, as it's renowned as one of the world's best surfing spots. We booked a family lesson, with the kids soon getting the hang of it and whizzing about on their boards while I spent more time in the water rather than on it.
Ancient Egypt
Before political unrest in Egypt meant travellers were being advised against all but essential travel to Cairo, we took the night bus from our resort in Sharm el Sheikh to visit the pyramids. But, incredible as the great pyramids were, it was the Egyptian Museum of Antiquities that really captured our imagination. Here, some of the world's greatest treasures are housed, including the gold burial mask of King Tutankhamun and the remains of Pharoah Ramses III. It was just as a museum should be, a little dusty and simply packed with artefacts you couldn't possibly see in just one day.
Learning Portuguese in Portugal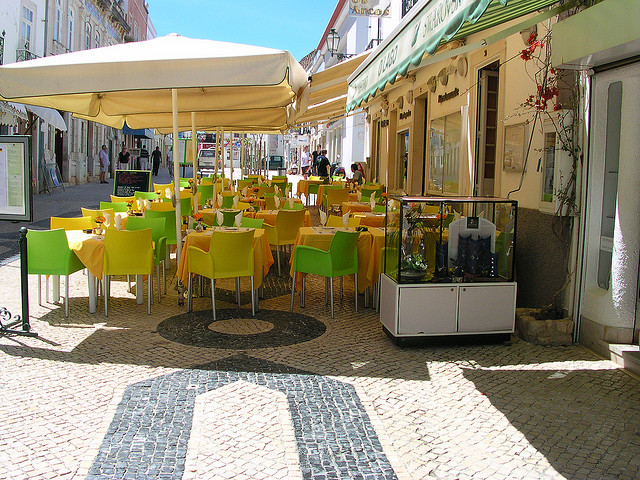 My grasp of languages is somewhat limited, although I can find my way around a menu pretty much anywhere in the world. After all, you need to be able to order a glass of vino blanco. So, when we got chatting to a Portuguese school teacher in a café in the western Algarve, she offered to teach us a few words so she could practice her English with us. Our little ones were thrilled to learn that 'dog' in Portuguese is pronounced 'cow' and they can now ask for the bill after our meals out in Portugal (a conta por favour), to the delight of  staff who appreciate the effort we've made to speak a little bit of the language.
They're just a few of our family adventures together and go to show that vacation time doesn't mean time out from learning.
Thanks for having me!