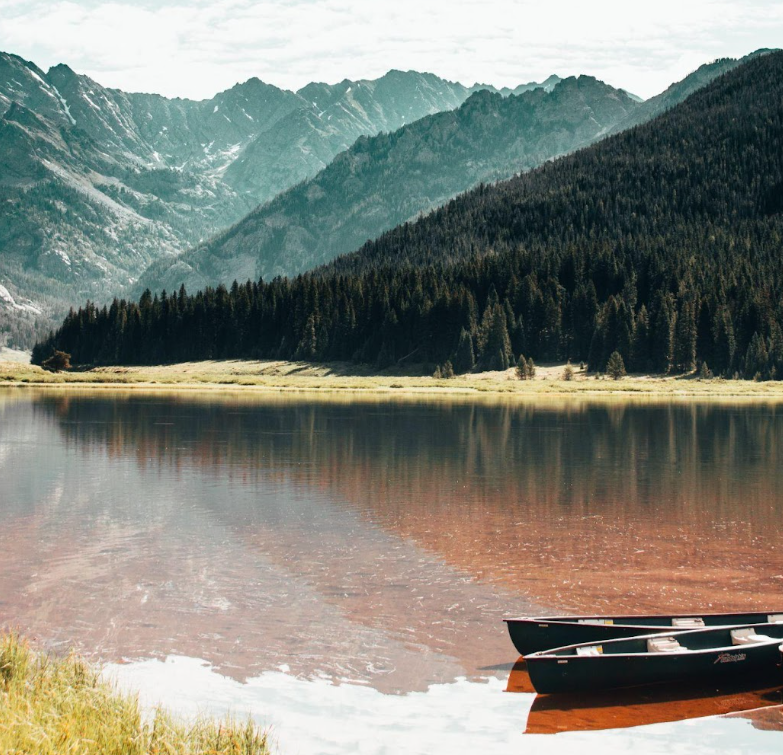 One of the advantages of vacationing in Colorado is to enjoy the majestic views of the Rocky Mountains and the breathtaking scenery around. People explore the charm of the area by undertaking multiple outdoor activities. When individuals want to soak into the beauty of the Rocky Mountains and the nature around them, renting vacation cabins is an excellent idea. The cabins for rent in Colorado offer decks and patios with spectacular views of the area. More people are realizing the advantages of staying in vacation cabins and exploring the beauty of Colorado.
Breathtaking Scenery
Most vacation cabins in Colorado have an outdoorsy ambiance, like by a stream, in a rustic area, or in the woods. The lush green landscape and the majestic views of the Rocky Mountains are a treat to the eyes. Spending a few days amidst nature ignites emotional benefits to people, like reducing anxiety and stress, rejuvenating fatigue and tiredness, enhancing creativity, and finding the space to recharge and unwind. The gorgeous scenery of nature, the raw smell of the rural soil, and the fresh air make people visit Colorado vacation cabins repeatedly.
Enjoy Privacy
People book mountain cabins to enjoy beautiful nature in peace and tranquility. The hustles of city life fail to offer privacy and calmness in life. Thanks to vacation mountain cabins that help people to enjoy private space amidst nature without interference from others. The reclusive vacation cabin experience in Colorado Mountains is a lifetime experience. The best part about the cabins is that they all offer private decks and patios to appreciate nature from inside the rooms.
Multiple Options
People come across cabins of different styles, sizes, price rates, ambiance, natural environments, and experiences. The architecture of hotels is more or less similar and lacks the uniqueness that cabin rentals offer. Mountain cabins in Colorado have different owners. Thus, there is high flexibility with available choices. Individuals can book a mountain cabin to stay alone or with family and friends. The cost of the mountain cabins differs based on the amenities offered. People can pick from gateway cabins, secluded cabins, luxury cabins, family cabins, etc. There is an array of options for cabin retreat experience.
Affordable Cost
Undertaking a vacation in the Rocky Mountains is expensive and needs detailed planning. The good news is that vacation cabins are budget-friendly and include amenities. Staying in a large mountain cabin is profitable, especially when there is a group. Hotels don't allow a large group to stay in a single room. Booking multiple hotel rooms costs a fortune. Travelers believe that staying in vacation cabins saves money and also renders a better trip experience. The large mountain cabins are ideal for events and occasions like birthday celebrations, family reunions, and weddings.
Enjoy Outdoor Activities
Most locations of vacation cabins are eccentric and jaw-dropping views and landscapes. People visit Colorado and experience outdoor activities like biking, hiking, fishing, rafting, camping, etc. The exhilarating activities bring peace and tranquility. Some cabins for rent in Colorado offer boats, rafts, and outdoor gear to enjoy activities to the fullest. It means guests don't have to spend money to rent outdoor tools and equipment. Colorado cabins are fully reserved during the summer because people want to explore the charm of the Rocky Mountains, flowing streams, and greenery.
Excellent Amenities
Mountain cabin rentals offer amenities and facilities for guests. There are spacious rooms with comfortable beds for relaxing and sleeping. The full-size kitchen with appliances allows guests to cook their food. The cabin rooms have a rustic interior but have all the modern facilities like the internet, air conditioners, water heaters, 24*7 electricity and water supply, and other luxurious amenities that make life easier. The presence of modern amenities amidst nature makes vacation cabins extensively popular in the present hospitality sector.
Conclusion
A trip to the Rocky Mountains is always more fun-filled and thrilling when there are luxurious and comfortable accommodation facilities. Whether a person wants to stay in a group cabin or secluded from the crowd, there is accommodation for all. The cabins for rent in Colorado offer adequate space, excellent amenities, spectacular locations, privacy, multiple options, and affordable costs.