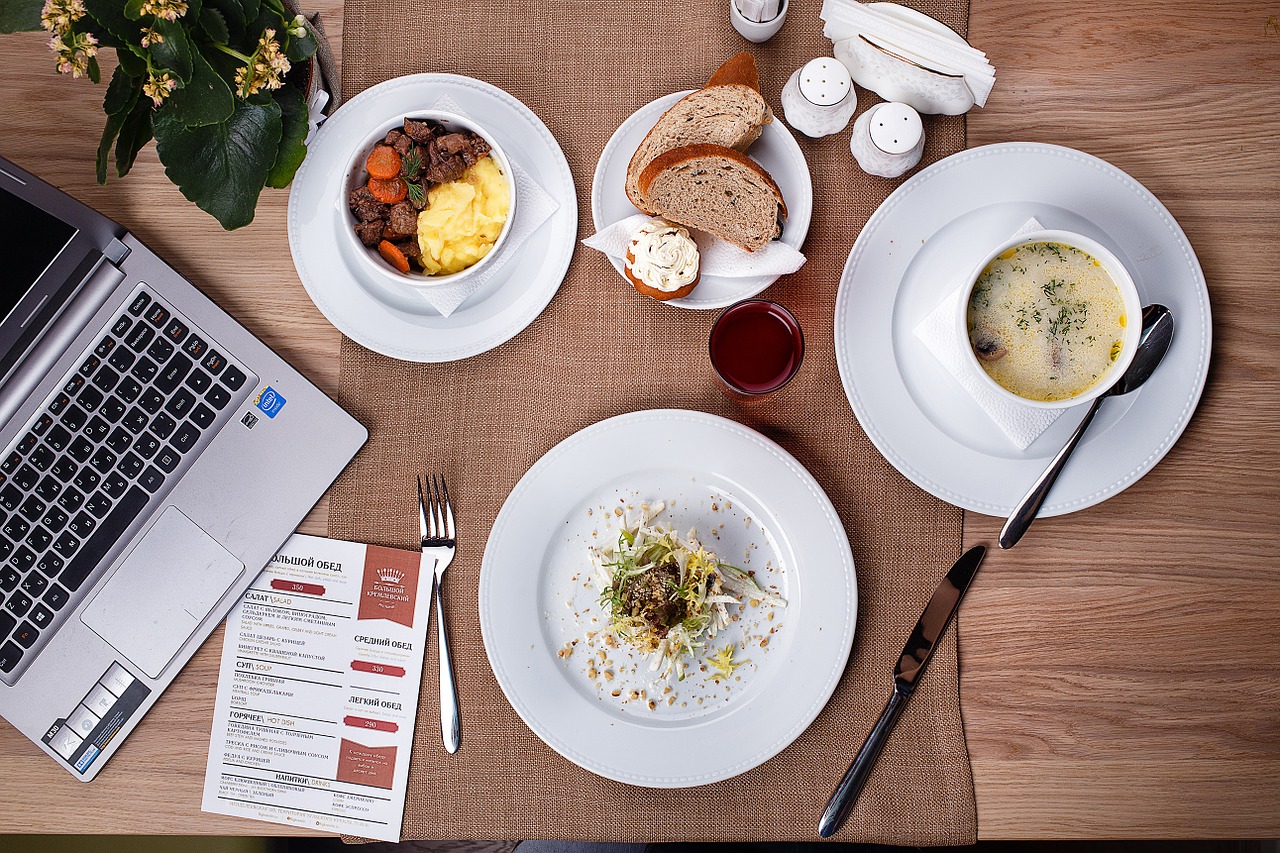 Are you the type of person who enjoys eating healthy? Do you find it difficult to do so when traveling for business?
Like many, your diet goes out the window the second you leave home on a business trip. While there is nothing wrong with adjusting your approach to food, it's important that you keep one word in mind at all times: health.
If you don't maintain a healthy diet when traveling, it will catch up with you at some point.
Fortunately, when you follow a few key diet tips, you never have to worry about this coming into play. Let's get started!
1. Start Your Day with a Healthy Breakfast
Breakfast really is the most important meal of the day. With this in mind, you don't want to start your day until you fill your stomach with something healthy.
For example, you can grab a piece of fruit from your hotel's lobby. Or if you have some time in your schedule, stop by a local health food store to find something that piques your interest.
Tip: book a hotel that has a variety of breakfast options. For example, you can use Expedia to compare Niagara Falls casino hotels with on-site restaurants. This makes your life much easier when searching for food early in the morning.
2. Don't Rely on Coffee
It's easy to believe that a cup of coffee is the best way to start your day. But did you know that this can work against you as the hours go by?
For example, if you are unable to grab another cup later in the morning, you may "crash" at some point around lunch. There is nothing wrong with a warm cup of coffee in the morning hours, but don't rely on this to get you through the day.
3. Skip the Energy Drinks
An energy drink is a great way to get a "pick me up" when traveling for business. It's also a great way to find yourself crashing, out of energy, and begging for a nap.
Do your best to avoid an energy drink fix. This may give you a jolt for the time being, but there will come a point when this wears off. And that's a bad place to be.
4. Try to Eat Three Meals
This is easier said than done, but it's a goal you should set for yourself. Even if you fall short, you may still end up with two solid meals in your stomach.
Regardless of where you are traveling, there are places you can turn for a good meal.
As noted above, there is nothing wrong with grabbing a bite to eat at your hotel. Along with this, use the internet to find the top restaurants in the city you are visiting. For example, Washington D.C. is home to some of the best restaurants in the United States.
By eating three meals a day, your body will have the energy it needs to perform at its peak – and that is exactly what you want.
5. Avoid Late Night Snacks
When you stay at a hotel with room service, it's only natural to be tempted by the late night menu.
Before your order that bacon cheeseburger at midnight, think about how this will make you feel in the morning.
A late night snack sounds like a good idea, especially if you did not eat much during the day, but you have to be careful about what you turn to. Some snacks are okay, while others will take a toll on your body.
6. Fruits and Vegetables are Best
If all else fails, you should turn your attention to fruits and vegetables. With this approach, you know you are always putting something healthy into your body. In addition to the health benefits, you should never have a hard time finding what you're looking for.
For instance, many hotels offer free fruit for breakfast (as well as during the evening hours). All you have to do is grab something that looks good and chow down.
7. Don't Eat Too Much Fast Food
It can be a lot of fun to stop at a fast food joint when you're traveling for business. It may also be the most convenient way to grab a bite to eat.
However, there is one major problem with this approach: the food tastes good when it's going down, but it can lead to trouble in the hours that follow.
So, unless you want to deal with a stomachache during that big sales meeting, you should probably skip the fast food. You are much better off eating a banana or salad.
Conclusion
These are just some of the many diet tips you can follow when traveling for business.
When you rely on this advice, you'll find it easier to maintain a healthy diet and feel your best throughout the duration of your trip.
Traveling often means adjusting your diet, but it doesn't also mean eating poorly. It may take some planning and will power, but there are steps you can take to stay on track.
What do you eat when traveling for business? What types of food do you avoid at all costs? Do you have any additional diet tips to add? Share your personal advice and experiences in the comment section below. Your feedback may help another traveler feel better when hitting the road.