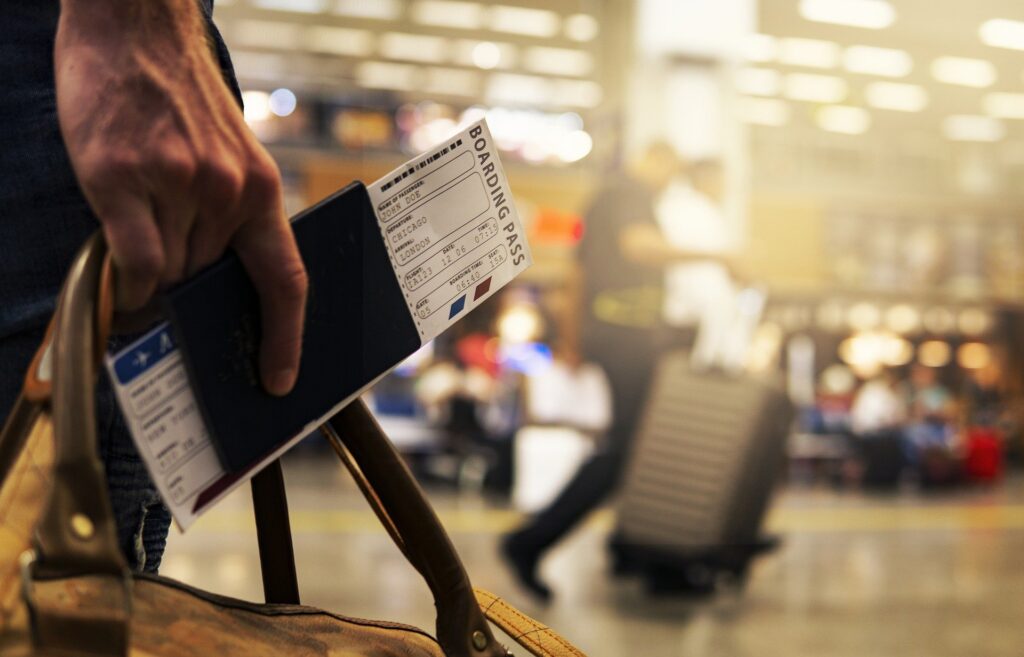 Have the travel bug? There's a job for that. In fact, the world is more receptive to traveling careers than ever before. In the early stages of the pandemic, those with the impulse to see new horizons were left disappointed.
Things have changed quite a lot since then. Where once Covid restricted travel it has now, oddly enough, created new opportunities for it.
In this article, we take a look at five careers that are naturally suited to people with a desire to see the world.
Humanitarian Aid Worker
Humanitarian aid work is not necessarily for everyone. The jobs are usually tough, the locations, typically impoverished, and the compensation…less than competitive. And yet there can be no denying that humanitarian aid workers are uniquely positioned to see the world—warts and all.
Humanitarian workers address human rights violations and try to intervene in situations of intense social unrest or need.
The classic definition of a humanitarian is anyone whose job is to reduce human suffering. In terms of application, this can range quite widely from careers in medicine to technology, or even transportation.
Remote Career / Freelancer
Freelancing is a bit vague for the precise reason that it can be applied to almost any job. While some positions require face-to-face interactions, these are becoming fewer and far between as teleconferencing technology becomes increasingly more ubiquitous.
Writers, marketers, designers, and even customer service representatives now have plenty of opportunities anywhere that has wifi.
This same diversity of options is available to any remote worker. Those with no brick and mortar office can work anywhere, and see the sights thanks to a very flexible schedule.
Environmental Health & Safety Specialist
Environmental health and safety specialist goes where environmental problems are—or might be, to correct or prevent them. Responsibilities may range depending on the position.
Industrial hygienists, environmental scientists, air quality specialists, and many other jobs all operate within this broad industry.
A bachelor's degree in environmental or some related field is usually a requisite for working in this field. However, this can vary considerably depending on the job. Salaries are equally varied, ranging widely from $50,000 to the six-figure bracket.
It can be tough work, but it can also be a great way to see new places—if don't mind traveling to places that are in a state of environmental distress.
Traveling Nurses
Nurses are currently uniquely positioned to pursue their desire for travel while also enjoying a significantly higher salary. Traditionally the field of nursing has not been thought to be flexible. Long shifts, difficult hours, and high levels of responsibility have historically made it difficult for nurses to scratch their itch for travel.
The current nursing shortage has changed this. Hospitals the country—and indeed the world over—are understaffed, causing them to use agencies and "traveling nurses" temporarily. Traveling nurses, as their title suggests, work on-site on a contractual basis, usually in a location far from home.
The benefits are sweet. Higher pay. Travel and lodging are often provided. And stipends and other allowances may even be added to sweeten the pot. Still, it won't be for everyone. The traveling nurse must be prepared to pivot into a new work environment that may feature dynamics and work processes that they may not be used to. It also, naturally, requires a degree in nursing.
Still, for the right person, it's a great way to see new places and earn good money doing it.
Air Travel Industry
Last but not least, air travel. From pilots to flight attendants, travel is the very essence of these jobs, making them perfect for people unwilling to let the grass grow beneath their feet.
Becoming a pilot requires extensive training and certifications. It does, however, come with a competitive salary and a truly robust range of travel opportunities.
Flight attendant jobs, on the other hand, are usually more entry-level and open to people who want to travel without the intense level of training.