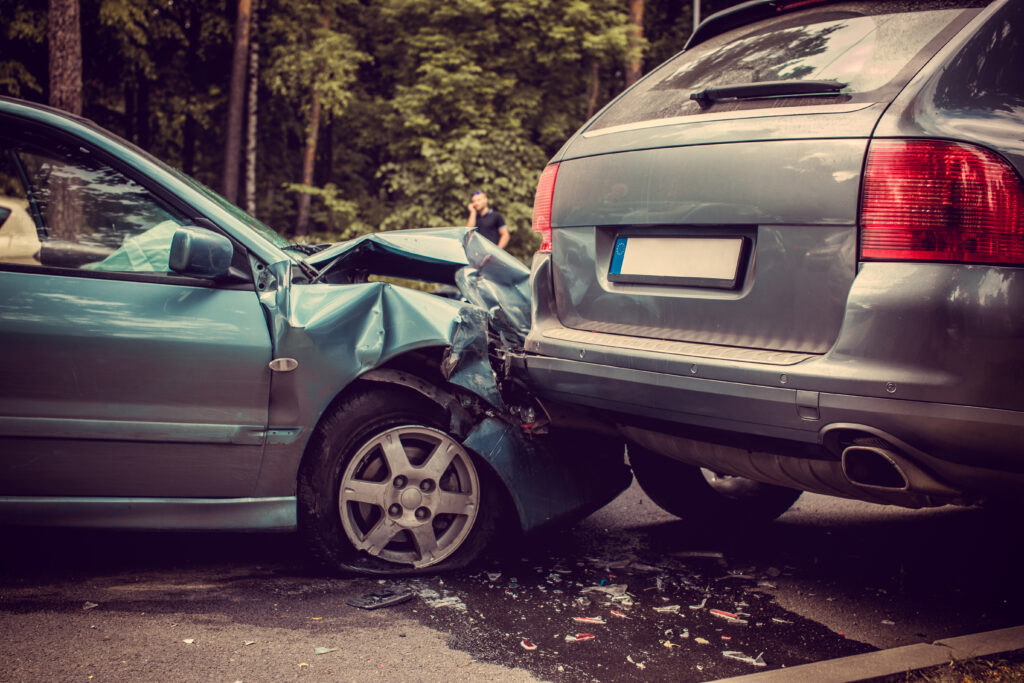 The economic cost of a disabling car accident injury in the U.S. averaged $155,000 in 2021. That increased to over $1.7 million for a vehicle collision that resulted in one death. Even a crash that only caused property damage already had an average cost of $5,700!
Worse, many road incidents are due to other people's negligence or recklessness. They drive while distracted, drunk, drugged, sleepy, or angry. Some are downright reckless, disregarding other road users' safety.
Victims of such drivers should prioritize hiring lawyers for car accidents. These legal professionals can help them pursue compensation for their damages and losses.
However, mistakes when hiring car accident lawyers can lead to unsatisfactory results. These include missing filing deadlines, overpaying attorneys, or even losing cases.
You can avoid those consequences by knowing those errors and how to avoid them.
We'll tell you what you need to know in this guide, so keep reading.
1. Delaying Hiring Lawyers for Car Accidents
Car accident victims may commit this mistake because they're unsure if they have a case. An example of when this may happen is if they've been in a low-impact vehicle collision. Such incidents often involve low speeds that may cause minimal property damage.
Just because a low-impact crash may only cause minor damage to a car doesn't mean it can't cause injuries. It can put people at risk of low speed collision dangers, such as whiplash injuries. These can occur at speeds as low as 5 to 10 miles per hour.
Whiplash injury symptoms don't always appear immediately. Some may exhibit days, weeks, or even months after the incident. This may make crash victims think they can't pursue at-fault drivers for compensation.
Even worse, about half of whiplash patients develop chronic whiplash-associated disorders (WAD). However, the statute of limitations may have passed by the time WAD develops.
A state's statute of limitations sets a deadline for filing a car accident claim or lawsuit. After this, victims can no longer pursue the at-fault party for damages.
That's a good enough reason never to delay hiring a lawyer for a car accident case.
Besides, many attorneys offer free initial, non-obligatory consultations. They'll inform you if you have a case and how much they think it's worth.
Skilled attorneys can immediately gather relevant data and evidence to build a case. These include the following:
•
Crash site photos and videos
So by hiring a car accident lawyer ASAP, you're less likely to miss the statute of limitations.
2. Making Hasty Hiring Decisions
While car crash victims should hire a lawyer ASAP, they shouldn't hire the first one they see. Otherwise, they're at risk of enlisting the services of an attorney who:
•
Lacks experience in handling similar claims or lawsuits
•
Handled many similar cases but won few to none
•
Charges exorbitant rates
•
Has little motivation to get maximum compensation
Don't make that mistake yourself; instead, take the time to look for at least three lawyers near you. Then, do your due diligence and research them extensively.
3. Failing to Verify Areas of Specialization
Over 1.3 million lawyers are actively practicing in the United States. But not all specialize in personal injury, the branch of law covering car accidents. Some are experts in business or family law, while others have expertise in immigration or tax law.
While a lawyer may be one of the best in a specific field, it doesn't mean they're the best choice for collision cases. Even if they won many high-profile divorce cases, it doesn't mean they can do the same for car crash claims. They may have no experience handling personal injury settlements, much less lawsuits.
So before hiring attorneys for car accidents, confirm they specialize in such incidents. It's also vital to verify they've handled cases involving situations like yours. Most importantly, they should have a high success rate; the higher, the better.
4. Hiring Without Checking Bar Standing
All U.S. states require lawyers in their jurisdiction to be state bar members. To become members, lawyers must have a valid license to practice law in the state. It's illegal for any unlicensed person to offer attorney services.
Most state bars have online licensed lawyer databases the public can access for free. Take advantage of this to determine if your prospects have a valid license. You should also check each of their statuses, particularly their bar standing.
Avoid hiring lawyers not in good standing with the state bar, as it can mean they have:
•
A pending administrative or disciplinary suspension
Lawyers could face those orders if they committed code of ethics violations. These may include felony acts, theft, dishonesty, or lack of client attention, to name a few.
5. Not Comparing Lawyer Fees
Many personal injury lawyers handling car accident cases charge clients contingency fees. You may have heard of this as a "no-win, no-pay" arrangement.
With a contingency fee arrangement, clients only pay if their attorneys recover damages. So lawyers who fail to get their clients compensation from the other party won't get paid, either.
That sounds like a win-win scenario, but not if the attorney charges exorbitant fees. The typical rate is 33% or a third of the recovered damages. In this case, a lawyer who successfully secures a $50,000 settlement for a client receives $16,500 as their fee.
Be careful, though, as some attorneys may charge way higher than 33%, demanding 40% or even 50%! They may do so because there's no state-imposed fee limitation.
So, always compare lawyer fees and choose the one charging the most reasonable rate. At the same time, ensure you pick a highly-experienced lawyer who has won many cases like yours.
Look for the Best Lawyer Now
Hiring lawyers for car accidents requires due diligence and careful research. Failure to do so can lead to victims hiring one too late or choosing the wrong lawyer. Such errors can cause them to lose their right to pursue damages or, worse, their compensation.
Don't put yourself in that position. Avoid those mistakes, and ensure you keep all our tips in mind.
For more car crash-related guides, check out our post on how to recover from such incidents!