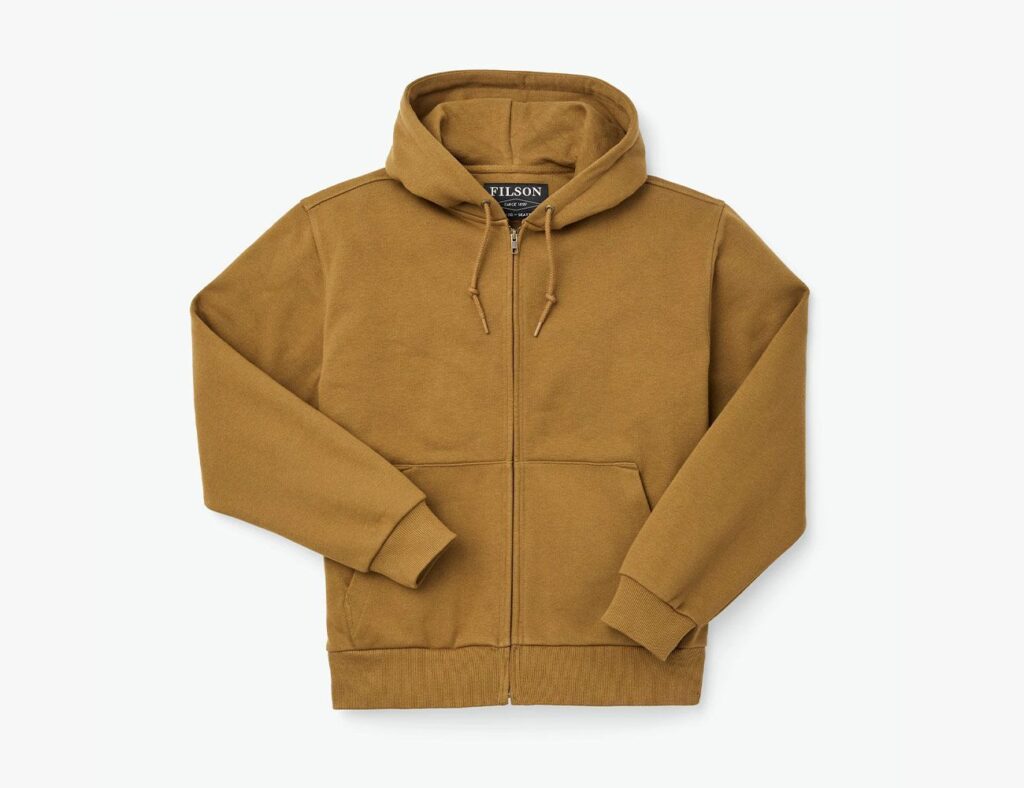 Is there anything as comforting and comfortable as a zip-up hoodie? It provides a warm hug on a chilly day and has zero itch (we're looking at you wooly knits!). Besides that, this garment is fashionable and very easy to style. 
With athleisure at its all-time high, a zip-up hoodie is a must-have and an excellent investment you'll enjoy through the years to come. You can find some great ones available online, like this grey zip up hoodie by Fresh Clean Tees.
It's true, whether you need something for a weekend or a casual day at work, a hoodie will never let you down. Not sure how to style it? Keep reading! 
Everybody loves zip-up hoodies
There's a reason why people love zip-up hoodies, and they can be found in most people's wardrobes. 
Their versatility and comfort are the main reasons. You can easily style a zip-up for various occasions and moods, it's perfect for layering, which is critical during winter (all those temperature changes are no joke), and they don't restrict your movements like, e.g., blazers.
Zip-up hoodies work for active weekend days and casual Fridays at the office, and we can't think of anything better for your work-from-home attire than this garment. 
Winter attire often tends to be bulky, chunky, stiff, and restrictive, except if you're wearing a zip-up hoodie that is soft and comes in various fabric thicknesses for warmer and colder days. 
For the weekend 
There's nothing like a relaxed weekend at home or with friends, playing board games, watching movies or grabbing brunch at the local joint. 
What to wear? A zip-up hoodie, of course! It's the ideal fashionable choice for winter when paired with your favorite jeans or stylish cargo pants. 
Things got heated during the Uno game? Simply unzip the hoodie! Always go for a high-quality hoodie that can ensure quality, durability, and a stylish look. 
To achieve the minimalist look, all you need is a short or long-sleeved t-shirt, a simple accessory like a leather bracelet, and leather sneakers or chunky boots if you're going out!
For drinks at the pub
Have Saturday night plans at the pub? There's no better outfit combination than a button-down shirt and a halfway closed zip-up hoodie! 
We recommend opting for a slimmer-fit hoodie instead of an oversized one for it to hug your figure and work better with the whole look.
Choose straight dark denim trousers for your bottoms, add Chelsea boots or leather sneakers, and you're good to go! 
For work
Unless you work at an office with a strict dress code, a zip-up hoodie can be an excellent substitute for a cardigan or blazer in the smart-casual look. 
An Oxford shirt, chinos, dress pants or khakis, and Chelsea boots will help you create the ultimate laid-back yet put-together work look. If the office is very laid back, you can also choose classic dark jeans.
Always opt for classic dark colors like navy, black, or maroon for your hoodie, and keep the fit slim and classic that fits close to your body yet is not too tied. You're going for a tailored look, not something too relaxed. 
When it comes to shirts, we also recommend something simple and neutral.
Wear a nice t-shirt underneath and comfortable jeans or even tailored joggers as your bottoms. Finish with comfy mocassin slippers! 
For an active weekend
Oh, how we love athleisure! The last two years made it the ultimate-comfort style, and it's now appropriate not just for the gym of the house but also for various other activities. 
A zip-up hoodie is the absolute must-have for a comfortable athleisure look with joggers, a sporty t-shirt, and a cap or beanie for cold days!