It's no secret that the Pacific Northwest (or PNW as locals call it) has become a popular travel destination over the years—but it's also a new hotspot for relocation. Whether it's the quirky Portlandia influence or just a need for trees and vegan options, the Pacific Northwest could be your next home. We're letting you in on the reasons people are flocking to these green states and what you need to know if you're making the move and already thinking about hiring a mover.
1) There really are trees everywhere
Probably the best part about living in the Pacific Northwest is the greenery. Trees, moss, mushrooms, and even wildflowers grow just about everywhere in our home states. Even if you're in the city, you'll always feel like you're connected to nature. Hike through the forest up to Portland's Pittock Mansion and get a bird's eye view of PDX's expansive tree-lined hills and mountains.
2) Play at the beach, mountains, or the city in a day
You'll never be bored here in Washington and Oregon. Visit the Tillamook Cheese Factory on the Oregon coast and admire quaint seaside towns and beautiful views. Or, hit the slopes at Stevens Pass just outside of the Seattle area. And if urban life is where you feel most comfortable, take a tour of the Museum of Pop Culture and explore the unique character of Seattle's Capitol Hill neighborhood. When you can't decide what to do with your day— why not go for all three?
3) We're really, super dog-friendly
With the most dog parks per capita, Portland is one of the most dog-friendly cities in the U.S. If you have a furry friend moving with you, they'll be wagging their tails at the promise of new friends and places to play in Rose City.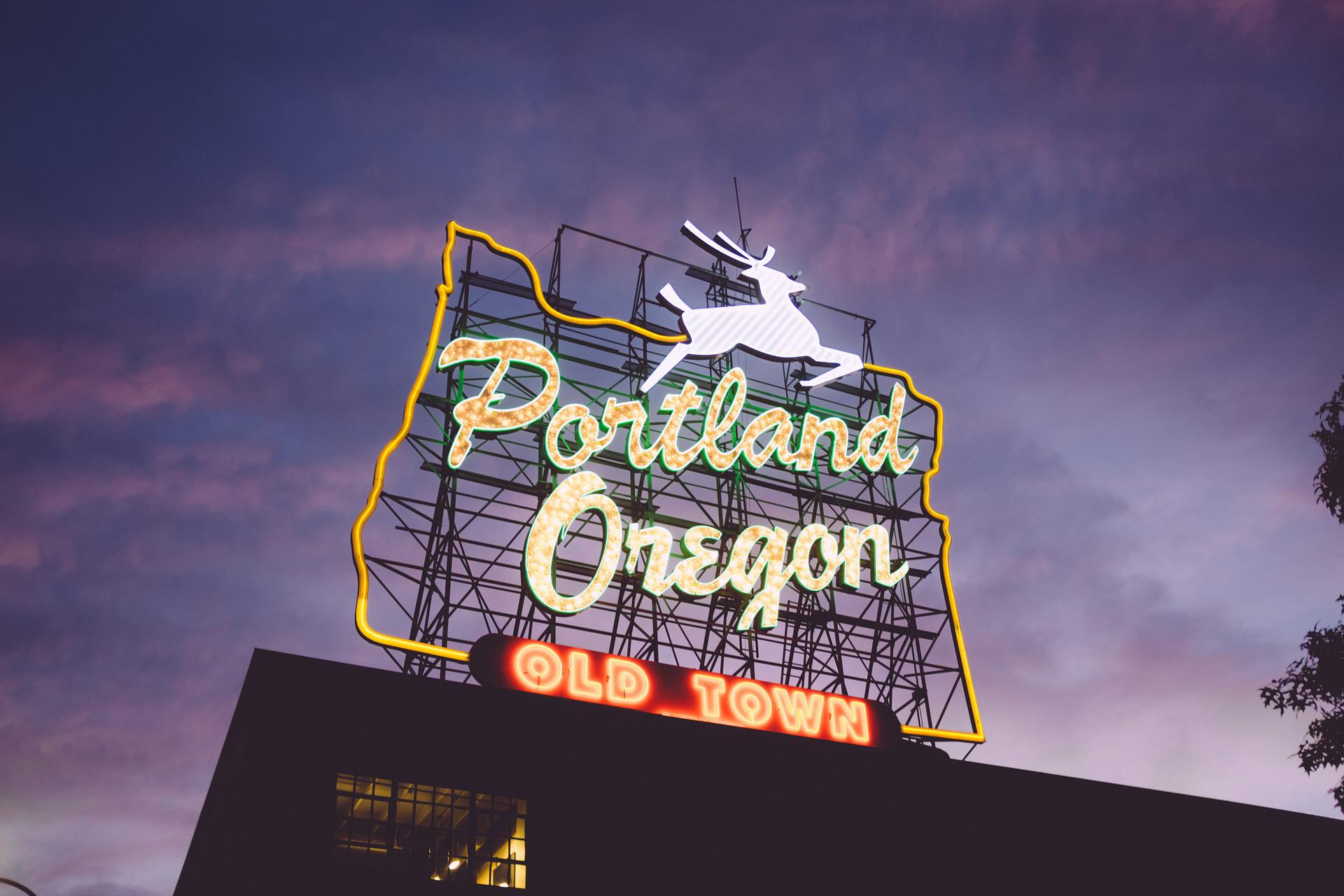 4) The food and drink options are unreal
Both Portland and Seattle have gained traction in the gastronomy scene in recent years. Portland's famous food trucks offer just about every culinary option a hungry stomach could desire, while Seattle's unique bar scene is always bringing something different to the table. And if you have food restrictions or diet preferences, this is the place to be. For "horticultural cuisine" centered on local dishes, check out Portland's Farm Spirit.
5) But the rain is for real
While you'll surely be happy hunkering down for a cozy vegan or gluten-free meal, you'll have to get used to life moving forward as usual— even if there's two weeks' worth of rain in the forecast. No matter how gloomy or wet it is, work will still be done and life will go on in our rainy cities. But not to worry, with these essentials you'll be able to brave the weather and come to enjoy the rain.
A good raincoat: Before you pack your bags and head out to OR or WA, make sure you've got a rain jacket that's suitable for many wet months ahead.
A car that can handle the rain: It's true, our roads were built to handle wet weather. But sometimes we get snow and things get slippery. Make sure your vehicle is fit for the PNW lifestyle, or pick up an all-wheel drive model at the Volkswagen dealership in Spokane, Portland, or Seattle. If you'd rather embrace PDX's bike culture, check out the city's accessible public transit or better yet— pick up a fixed gear and you'll feel like a local in no time.
6) Summer is magical
We definitely get our share of rain from September through May, but summer in the PNW makes up for it! With festivals like Pickathon in Happy Valley, OR and Bumbershoot in Seattle providing musical entertainment, you'll never feel creatively bankrupt. Or, if you'd rather spend your times enjoying the peace and quiet of mother nature, pack up your camping gear and head out to Mt. Rainier National Park or Washington's San Juan Islands.
7) Getting out of town is easy
Everyone needs a break from their hometown every once in a while. Luckily, getting out of the PNW is easy with California bordering us to the South and British Columbia up to the North. Book yourself an Airbnb and enjoy the sights of a new destination. But we promise you'll always come running back home.
In conclusion
The Pacific Northwest has a lot to offer— and we'd love to welcome you home. But please, please don't use Portlandia stereotypes or ask us if we like Nirvana (enough, already).