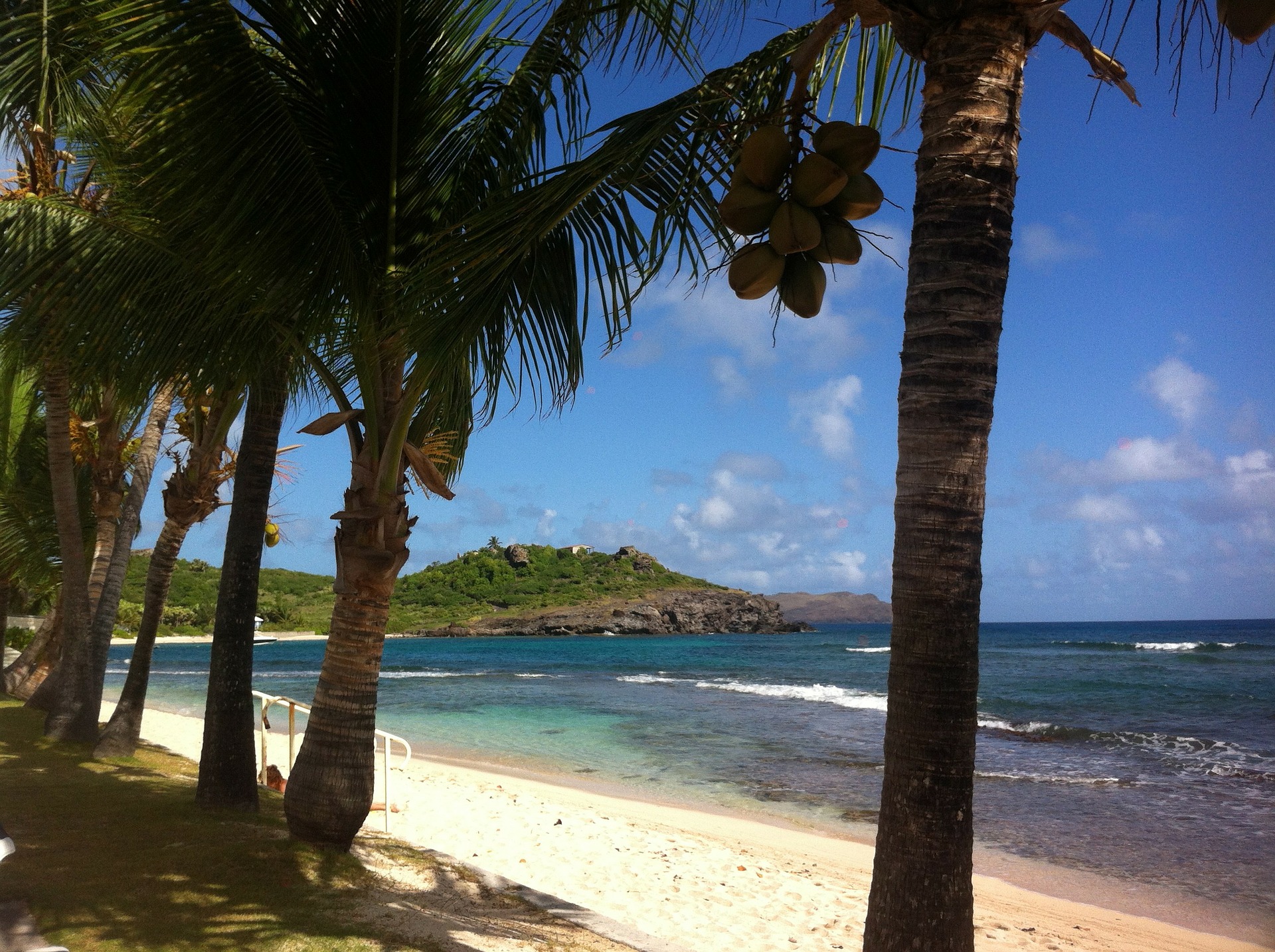 If you are planning a vacation in beautiful St. Barts, also called St. Barthélemy, there are some fabulous choices when it comes to rental homes. St Barts vacation houses for rent can be a totally luxurious experience while you are in this idyllic paradise. Regardless of the size of the property, fine homes will add to very memorable vacations.
Views are stunning from many of the homes, so be prepared to spend time by the pool or out on the patio. Whether you are working, vacationing, honeymooning or just chilling out, luxury villas bring the best of the island life right to your door… or you to its door. Following are some examples of homes you might rent in St. Barts.
Colombier
In Colombia, you won't be far from Gustavia, the capital, where shopping, nightlife and history meet to keep you relaxed or entertained.
If you're seeking a smaller one bedroom or two bedroom luxury villa, Manon might be your choice. Up to 4 guests are welcome at this rental above the ocean, with some of the best unobstructed ocean views. With the privacy of the outdoor terrace you can relax in the infinity pool while gazing out at the Caribbean Sea below. One of the guests, Robert, had this to say about the spectacular views from Manon,
"Villa Manon has a tremendous view, stretching from Gustavia Harbor all the way around to St. Maarten, and on two nights we could see St. Kitts/Nevis in the distance as well."
Another choice for a three bedroom villa is Cactus, nestled in the cliffs of Colombia. Up to 6 guests can enjoy this new home where you'll gorgeous sunsets. Its location is just five minutes from the airport. The back terrace is for relaxing, while you immerse yourself and guests in the heated pool. Fire up the barbecue to entertain the crew with a meal al fresco. It's close to the beach and is ideal for a family or group of friends; children are welcome here. Whether you or your group are kitesurfers or just want to catch rays or go swimming, you will be near the beaches of St. Jean.
Utopic is a contemporary three bedroom, three bathroom villa overlooking Gustavia Harbor; it is nestled on a hillside in Corossol. Its art collection is breathtaking, and art lovers will not be disappointed. Relax by the pool, where the colors of lounging outside reflect the art inside, with bursts of color.
If you seek a villa within walking distance of Flamands Bay, Flamands Bay might be your choice. Perched above the white sandy beach, this two bedroom, two bath is ideal for up to 4 guests. Exquisitely designed, dining areas are both indoors and al fresco. Sophisticated simplicity marks the decor of the home, where you'll enjoy fresh ocean breezes and view that might be considered sublime.
Pointe Milou
If you are thinking of visiting the nearby Lorient and Marigot beaches, a villa such as Heloa might be your choice. Welcoming up to 6 guests, this three bedroom, three bath home has a pool and views.
Toiny
This is the more rugged southeast coast of St. Barts, and luxury rentals are available here. One example is Ti Chato overlooking Toiny Bay; it is a short walk to the beach. Suitable for 4 guests, this two bedroom, two bath home has a deck overlooking the water and panoramic views below.
This area of St. Barts is popular with surfers; it boasts the wilder side of the water and offers privacy and seclusion to honeymooners as well as celebrities. The lights of Gustavia, with entertainment or shopping, are only 20 minutes away.
Whether you are seeking privacy, excitement, white sandy beaches, magnificent views or just a place to chill, you will find it. No matter which area of St. Barts you prefer, there is an amazing luxury rental for you and your guests or family. The perfect luxurious rental home is just waiting for you. Then, enjoy the best of St. Barts.