The holiday season is just around the corner and you need to make plans on how you would want to spend quality time with your loved ones and head for a vacation that adds more moments to your memories. Many parents today would want to take their kids to skiing destinations where they can enjoy some snow sports and activities while their kids can join and learn skiing as well. Europe has been the most popular choice for most people planning to head to skiing destinations. However, with so many places and ski resorts to choose from you need to be careful about the choices you make. 
Let's take a quick look at the top European destinations to hit the slopes this winter. 
Meribel, France
Nestled right in the heart of The 3 Valleys, the world's largest ski area, Meribel is definitely among the top European destinations that you shouldn't miss when you are planning skiing and snowboarding activities. This ski resort is easily accessible from Geneva, Lyon and Grenoble airports and therefore it makes it easy to choose how to reach here. Furthermore, in terms of accommodation, you can find some of the best chalets and resorts and budget hotels that would offer you the best deals. Being in the largest ski area you can ski in Meribel across 600 km of interconnected slopes. Even if you are not a skiing enthusiast you can try snowshoeing, sledding and other snow activities. You can also dine at Michelin-star restaurants that offer you a gastronomic treat.
Zermatt, Switzerland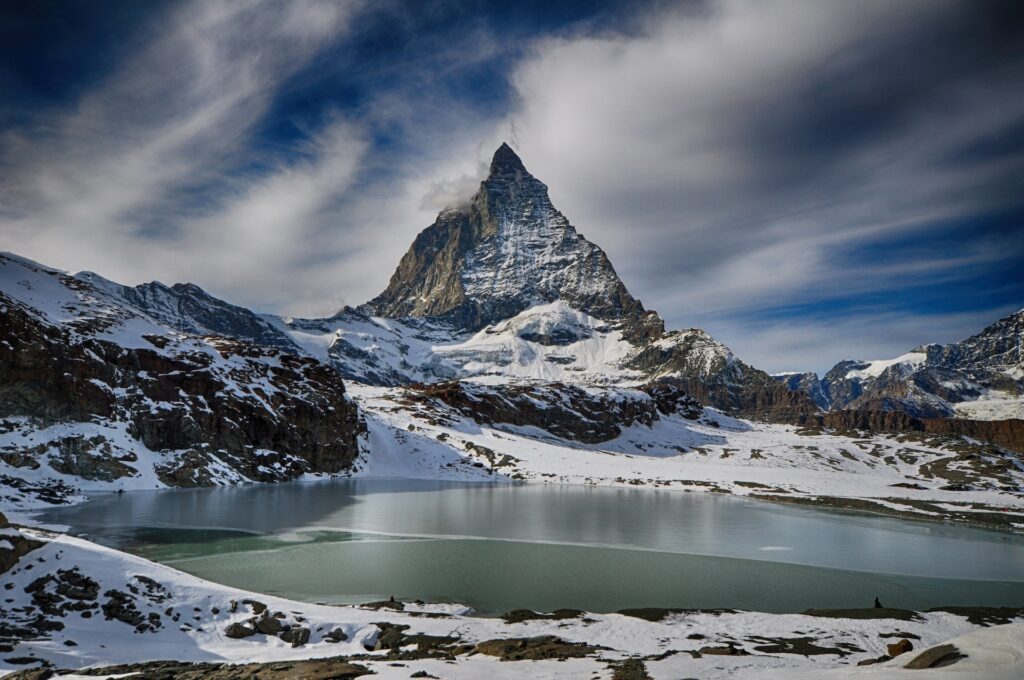 Known as one of the most popular ski resorts in Switzerland, Zermatt must be on the list if you are looking for nothing but the best. Famed for its hiking trails and ski facilities, Zermatt offers an excellent skiing experience for the whole family and all ability levels. When you are here you cannot miss gazing at the Matterhorn which dominates the landscape of Zermatt. Being one of the highest ski resorts in the world, you can find snow here 365 days a year. There are plenty of beginner and intermediate pistes here that offer a chance for first-timers to learn skiing. However, it also has plenty of pistes for advanced skiers and snowboarders. You can also ski in Cervinia, Italy and return home by dinner. 
Val Gardena, Italy
Dominated by the classic Dolomites peaks, Val Gardena is among the top ski resorts in Italy that offer you so much more than you can imagine. This is one of the biggest ski resorts in the Dolomites offering 175 km of interconnected slopes that are perfect playing grounds for skiers and snowboarders. It also has to offer the best intermediate pistes in Italy allowing you to challenge your skiing skills. With a few first-time skiing tips, you can conquer the slope easily. The ski resort also provides exceptional chalets and resorts and budget hotels along with excellent après ski options. Val Gardena also has three separate major villages where you can spend quality time with your family or just mingle with the others if you are going solo. 
Chamonix, France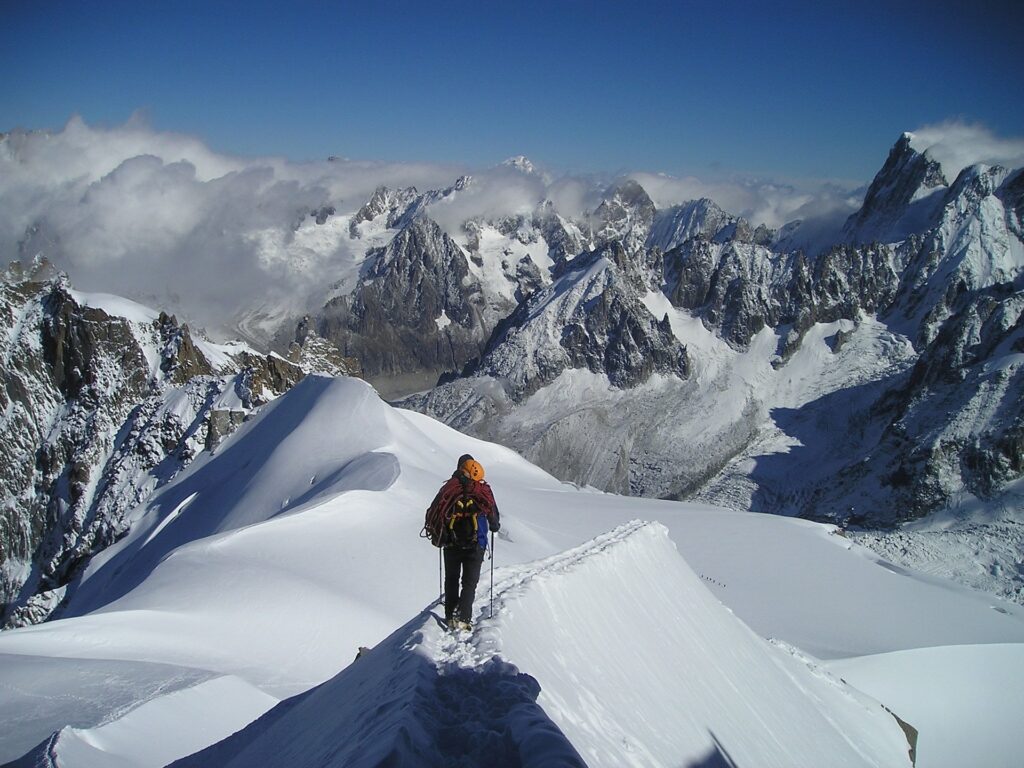 Talking of Europe's best destinations for skiing, it is hard to leave Chamonix from the list. If you are an advanced skier or snowboarder, the legendary Chamonix must be on your bucket list. With more than 170 km of piste for beginners, intermediate and advanced skiers it can provide an exceptional experience. Dominated by Mont Blanc, the highest mountain in Western Europe, Chamonix is a playground for extreme sports enthusiasts. There are four main ski resorts here Les Houches, Brevent-Flegere, Grands Montets and Balme-Tour-Vallorcine. Furthermore, you can find plenty of après ski and restaurants when you head down to vibrant towns. Lying extremely close to the borders of Italy and Switzerland you can access and reach Chamonix from multiple airports like Geneva, Lyon and Malpensa airport. If you are heading elsewhere this winter, you can even visit Chamonix in the summer and get the best holiday experience. 
Levi, Finland
If you are heading to Finland, Oy Levi ski resort is one of the best places for enjoying the winter slopes and the Northern Lights. Located in Lapland, here you can explore and enjoy skiing and snowboarding activities while making the most of your holiday time with your family. The resort is accessible from Kittila airport and therefore it makes an ideal destination for families who want to spend winter holidays in style. Even if you are not into skiing and snowboarding you can enjoy many other snow activities like ice karting, riding snowmobiles, and even husky and reindeer riding. With 230 km of cross-country skiing tracks and 43 pistes, you can make the most of your trip to Finland.
Kitzbuhel, Austria
Austria has always been among the top destinations in Europe and therefore when you are headed here in winter months you can try your skiing skills at the Kitzbuhel. This ski resort reflects the perfect Austrian countryside landscape and offers so much more than just snow activities. Kitzbuhel is interconnected with other ski resorts like Kirchberg and Jochberg offering you more interconnected pistes and lifts for that unending skiing adventure and fun. With an ultra-modern lift system and plenty of off-piste freeride terrain there is plenty for advanced skiers and snowboarders looking for some extreme action. The resort also provides plenty of accommodation and après ski options that add value to the overall experience.
Cervinia, Italy
On the other side of the border across from Switzerland's Zermatt lies Cervinia ski resort. Nestled at the foot of Mount Cervino (a.k.a. the Matterhorn), this ski resort is a great option for those who want to ski over the winter slopes this holiday season. Officially known as Breuil-Cervinia, here you can find stunning landscapes and panoramic views that will add to your holiday experiences. Being at a high altitude, Cervinia gets good quality snow throughout the year making it a perfect playing ground for skiers and snowboarders. With excellent beginners and intermediate pistes, Cervinia is also a great option for advanced skiers looking for off-piste freeride terrain. With plenty of accommodation and après ski options you can have a great time here in Cervinia. 
St. Moritz, Switzerland
It would be hard and unfair to leave the extremely popular St Moritz out of the list when it comes to popular destinations in Europe. Packed with ultra-luxurious chalets and hotels, Michelin-star restaurants and après ski options, St Moritz is certainly the most exclusive ski resort in the Alps for those who want nothing but the best. If you are willing to spend money and make the most of your holidays, St Moritz can offer you the best experiences in terms of diverse ski areas, snow quality and efficient lift infrastructure. With more than 230 km of cross-country ski and winter walking trails, St Moritz can provide you with the best winter holiday experience.