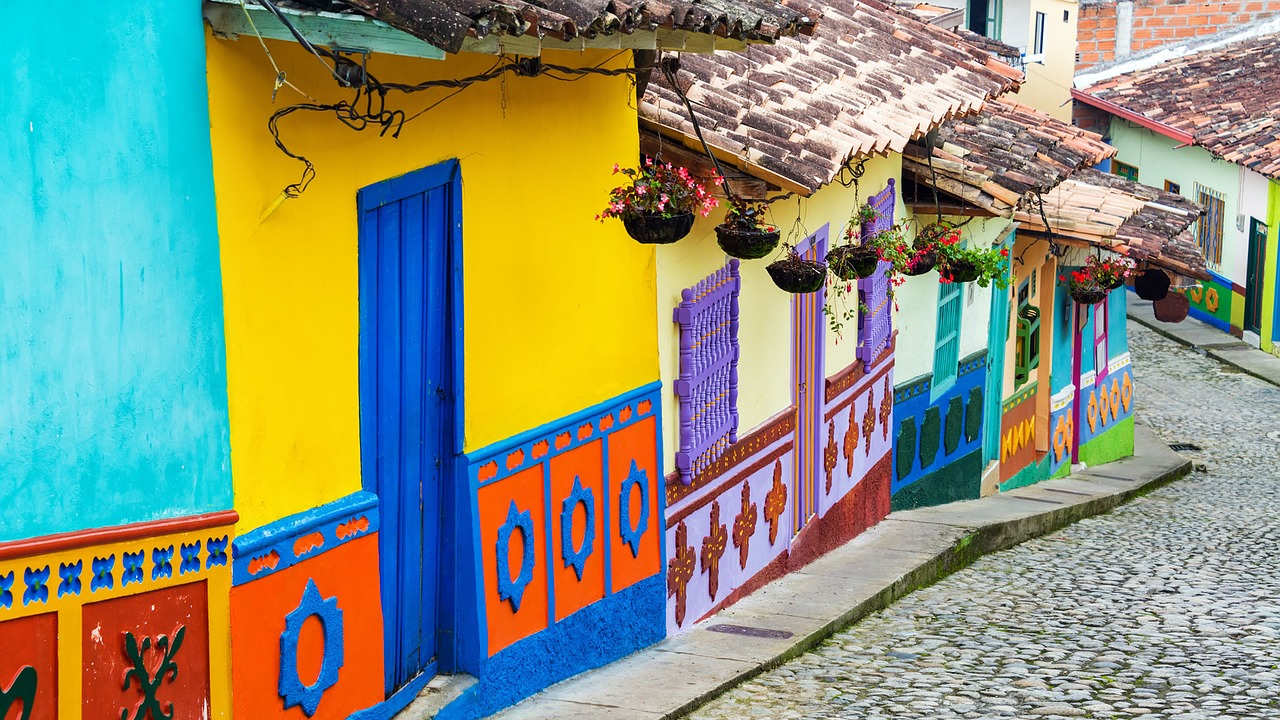 This is a guest post from Jake Nomada of Nomadic Hustle.
Colombia.
One of the most beautiful, yet most misunderstood and stereotyped countries in the world.
Sure, you can find Caribbean beaches, good looking women, crime, and other "cosas" in abundance throughout the country.
But you'll also a bit more if you dig a little deeper.
And by a bit more, I'm talking about some of the friendliest people you'll find, a unique culture, and a mountainous interior region just ripe for exploring.
Hell, one of my favorite things about going to Colombia is enjoying the crisp mountain air, stunning views, and world-class hiking opportunities all around.
So with that in mind, I wanted to detail some of my favorite mountain towns and cities in Colombia.
More off-the-beaten path stuff, too. Places where you won't find hordes of gringos around every turn.
Certainly not just the one city surrounded by mountains everyone knows about — Medellin.
Pues…
Vamonos!
The Best Mountain Towns in Colombia | The #1 A-Z Guide
For those looking for adventures in the mountains of Colombia, below you'll find a list of places I couldn't recommend enough.
Here's the best mountain towns in Colombia:
I spent over a month living in Ibague, Colombia. The small city of 500,000 people is located in a valley between mountains and offers impressive views from all over. About 4 hours by bus or a 30-minute flight from the capital of Bogota, it's easy to get to Ibague.
Here you'll find barely any foreigners, everything is dirt cheap, and the city is insanely safe. I find the locals to be incredibly friendly and the city to be more than livable.
Plus, there's dozens of solid mountain hikes found within 15-45 minutes of the city.
If getting off-the-beaten-path, enjoying authentic Colombia living, and hiking the day away is of interest to you — then Ibague is a damn good choice. Oh, and the city is livable for a few weeks or months too.
The biggest city on the list, Bucaramanga is home to nearly 1 million people these days. Located near the border with Venezuela in the north of the country, you'll generally want to take a flight here from another big city in Colombia.
Upon arrival, you'll find some of the absolute best city mountain views the world has to offer — along with a high-rise skyscape that is more than impressive for a city its size.
There's damn good hiking all around Bucaramanga, along with many other outdoor activities. But what makes this spot especially popular is how great the paragliding is.
Highly recommended.
Bucaramanga is highly livable. Many expats have chosen to "base up" here due to the low cost of living, high quality of life, and great views.
The first place on this list that's actually a "town" in every sense…
Salento is a tiny town in the heart of Colombia's Eje Cafetero. The place is quaint, quiet and surrounded by stunning views around every turn.
Many travelers and backpackers choose to stay here for a few nights in a Colombian "finca" up in the mountains for a truly quintessential experience.
Which is about the right amount of time in salento, a couple nights. The town's too small to spend more than a few days here.
But the best thing to do in Salento is check out Valle de Cocora. This stunning area features some of the tallest palm trees in the world — and there in the mountains, not at the beach.
Check these out…
If you're looking for a chilled out mountain town or city in Colombia, another ideal choice is Manizales.
Located just a bit more than an hour outside of Medellin, this city of around 500,000 is built into the side of a mountain.
Buses struggle with the hills here, so public transport comes in the form of cable cars around many parts of the city.
The views here are amazing and I found the pace of living to be nice and slow. Manizales is the place to relax — if you're looking for a mountain city. Although, nightlife can get pretty rowdy here on the weekends, as Manizales is a university town.
I've been aching to go back after my first trip to Manizales.
Manizales is also highly livable, as in you could easily do a few weeks or months here and enjoy yourself — if mountain living is your thing.
Another true "town" in the mountains of Colombia…
Guatape has become somewhat of a tourism hotspot due to the huge rock in the middle of the area, surrounded by water and mountain views.
Located just about an hour outside Medellin, this is a MUST visit if you're in the city.
Here you'll find numerous things to do, including climbing up the rock, renting a boat, and so much more. The views are insane and the air is clean.
The town center of Guatape is chilled out and features a number of great restaurants, boutique hotels, and more. Ideally for a relaxing weekend of recharging.
Guatape is a day trip or a weekend getaway for me personally, as it's just too small to do long-term.
Finding the Perfect Spot in Colombia?
That about does it for some of my favorite mountain towns in Colombia.
All the unique towns and small cities above offer amazing hikes, incredible nature, and enticing mountain views.
You really can't go wrong visiting any of these mountain towns and cities. Hell, you can't go wrong visiting anywhere in Colombia these days — but I prefer these off-the-beaten path mountain areas a little more than the tourist traps.
P.S: Looking to stay productive while on the road? Nootropics make that 10X easier…