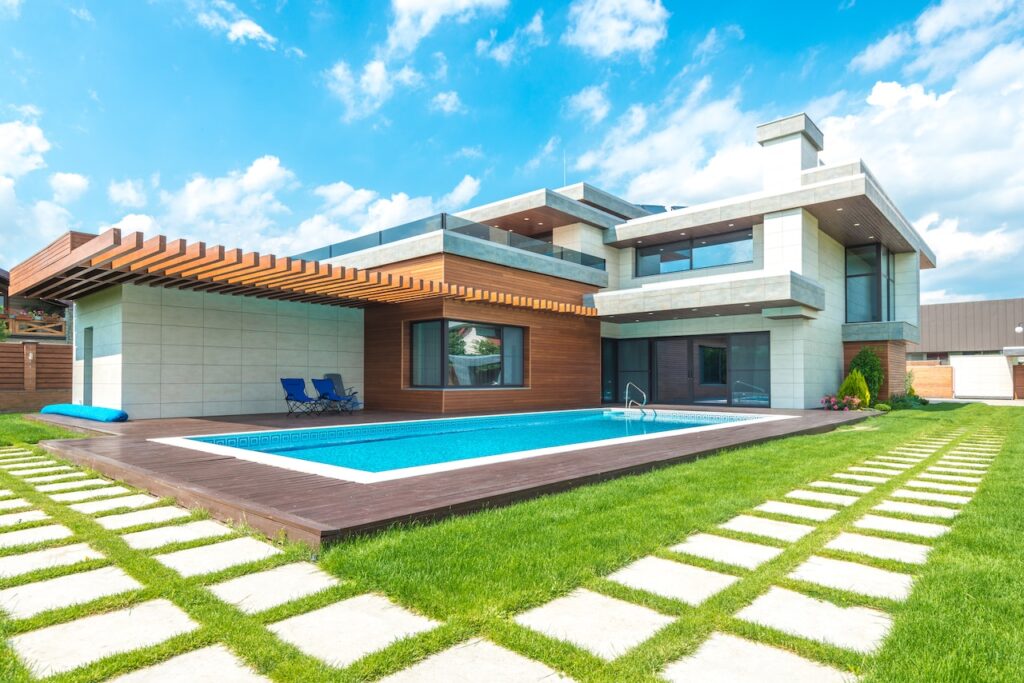 Never judge a book by its cover, they say! But did they ever tell you that a captivating and appealing book cover ignites your curiosity and excitement to explore its contents? The same applies to your home. An attractive and trendy façade sets your home apart from all the other houses in the neighborhood. 
When it comes to buying and selling in Alexandria's competitive real estate market, first impressions hold immense significance in persuading a potential buyer. If Alexandria's hot and humid weather has affected your home's exterior, it may be time to consider a makeover. 
To help you turn your idea of a dream home into reality, we've compiled a list of easy exterior upgrades that can transform your home's look and create a lasting impression on guests and potential buyers. Scroll down to explore six exterior upgrades to boost your home's curb appeal and breathe new life into its appearance. 
1. Revitalize Your Home's Topmost Charm with Roof Upgrades
The roof usually doesn't come in the spotlight when considering an exterior upgrade. However, it covers a significant portion of your home's exterior and is an important design element. If your roof is outdated or showing signs of wear, it can detract from the overall visual appeal. Above all, roofs significantly preserve your home's structure from Alexandria's hot and humid climate. 
If your roof is starting to show signs of wear or if you're planning to enhance your home's curb appeal, you should consider hiring a professional roof repair and replacement expert. An experienced Alexandria roof replacement and repair service provider will assess your house's roof for leaks, compromised structural integrity, or any damages due to extreme weather conditions. The roofing experts will recommend the best roof replacement or repair options considering your preferences and roof type. They will carry out the entire process of installation or repairs with ultimate precision and ensure your roof upgrade complies with the local standards in Alexandria. 
2. Freshen Up the Front Door
Upgrading your house's exterior doesn't have to be intricate and time-consuming. Simple upgrades like breathing a new life into your front door can transform the entire look of your home's façade and show off your home's unique style. For repainting your front door, prefer vibrant colors that capture the essence of your home and resonate with your home's persona. We recommend bold colors to contrast your home's exterior paint and make your front door a masterpiece that stands out from the rest of your home's design elements. 
Furthermore, you can elevate your front door's aesthetic appeal with stylish and trendy hardware, such as a chrome door knob, a vintage mailbox, or a classic knocker. For stunning finishing touches, install a gaslight adjacent to the door and place a welcome mat and some potted or hanging plants around the door. 
3. Install Lights Outdoors
Outdoor lighting adds a charming touch to your home's curb appeal. A well-lit house stands out from the neighborhood, while strategically installed lights can highlight certain aesthetic elements of your house's exterior, such as landscapes, pathways, and water fountains. 
Consider installing LED lights as they are energy efficient and available in various designs to fit your taste. You can also find low-energy and eco-friendly solar-powered LED lights instead of conventional electrically powered lights. Use accent lights to draw attention to architectural details and landscapes, and install ground and porch lights to illuminate trees and create a glow around your front door. Lastly, remember to light your home numbers at night for easy visibility. 
4. Invest in Hardscaping 
Hardscaping, combined with natural elements, has become an essential outdoor element that adds functionality and creates an attractive outdoor living space. Hardscaping usually involves incorporating artificial or non-living elements to enhance outdoor living spaces. These elements include cemented or wooden structures, pathways, and decorative features that add functionality and visual appeal to your home's exterior. 
Patios and decks are the favorite hardscaping elements among homeowners. They serve as an extension of your home and seamlessly blend your home's exterior and interior. However, the design and material you choose for your patio and deck should resonate with the overall theme of your house. You can use natural stone or wood that is visually appealing and durable. 
Apart from structures and pathways, you can include decorative elements such as retaining walls, fire pits, fountains, pools, and outdoor kitchens. These components add aesthetic appeal to your outdoor space and extend its utility, allowing you to enjoy it all year.
5. Add Stunning Landscapes to Your Outdoor Area
You have a stunning house exterior with enticing color combinations and sleek architecture. Still, a bland and barren lawn and backyard can ruin the overall impact and fail to complement the beauty it surrounds. Investing in some stunning landscapes around your house is essential to boost your home's curb appeal. However, landscaping isn't as time-consuming or costly as it may seem. You can boost your home's overall look by adding planted or potted shrubs that thrive year-round and flowering plants in spring or early summer. Also, consider planting seasonal flowering plants along the pathway to create an inviting atmosphere with various colors. 
Work with professional landscape designers to create stunning landscapes. Include boulders, wooden bridges, and artificial ponds to highlight your outdoor area. Moreover, if you lack the resources or time to establish a full garden, you can achieve a similar effect by introducing planters and window boxes in your front deck, pathways, and around the house. 
6. Add Window Shutters
There's something magical about adding window shutters that can instantly breathe life and personality into your home's exterior. They add a dash of character that takes your home's curb appeal to the next level. Consider updating your old shutters or installing new ones that complement your home's architectural style. Choose a color that makes a perfect contrast with your siding. 
Apart from their aesthetically pleasing look, you can use them for added privacy and to regulate the amount of light that enters your house.