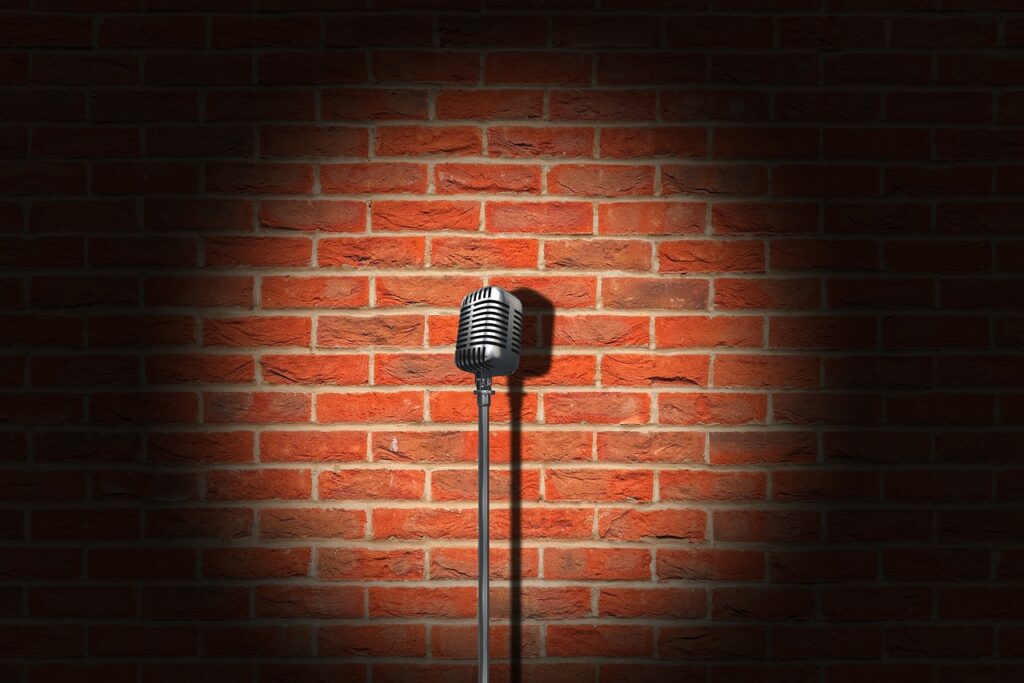 You've always been told that you're funny and you watch a lot of stand-up comedians on Netflix, TV, and in live shows. Now you've made a decision that you've got to give it a go yourself. But how do you find work? As with so many art forms, it's not as easy as it might look. Being funny and having a great sense of humor are definitely musts, but that's not all there is to it.
There is no one straight path or single way to become a professional comedian, like taking a series of classes and embarking on your career. It not only takes talent, drive, and hard work, but a lot of luck if you hope to extend your audience beyond your circle of friends and family members.
Prep Work
Before getting paid work you need to do some prep work. If you aren't already watching as much stand-up comedy as you can, do so now, whether it's live or specials on Netflix. You can find plenty on YouTube as well. Try to find the earliest comedy shows of your favorite comedians and then compare them to later sets to see how they've evolved over time. Prep is all about watching, observing, and learning.
Get a notebook and use it to write down your observations from watching other comedians (not while at a live show, of course). If you can take a class, all the better as you'll have the chance to get up on stage and make mistakes that you can learn from, getting valuable feedback so that you'll progress faster.
Write and Rehearse
Take all that you've learned to write your own original material and then practice, practice, practice. Writing, re-writing, and performing takes a lot of discipline. Go somewhere private and pretend you have a mic, telling jokes to your "audience."
Open Mic
The biggest obstacle for would-be comedians is actually getting up on stage and doing it. Search for open mic nights in your city and you'll probably find many options. While they were hit hard by the pandemic as NJ.com reports, there's still plenty to be found and an increasing number are making a comeback now. It's the perfect place for beginners and even veterans to work on their material.
You might want to watch other performers first and then write down your thoughts afterward about what you think worked and what didn't, learning from some of their mistakes. Once you get up on the stage yourself you can kick fear in the face, trying out some of your jokes without the pressure of pleasing an audience that paid to see you perform.
Keep in mind that to get to the point where you can land paid gigs, you'll need around 15 minutes of solid materials which requires doing a lot of writing, attending open mics, and performing.
Network
The more connections you can make with other comics, event organizers, and venue owners, the better. Start developing relationships by introducing yourself to established stand-up comedians. You might ask if they know of good venues for those who are up-and-coming like yourself.
Market Yourself
Once you've performed multiple open mics and feel you're ready for paid work, you'll need to market yourself. Sign up on a talent booking app that provides venue managers and others the opportunity to book a comedian.
You should also start submitting to comedy venues – if you've gotten to know other comedians, they might be able to help. Comedy festivals are another option for performing. Try to find an email or other contact information and politely ask if they can include you in their lineup.