With summer here, that means festival season is well and truly upon us. There was a time when, for most, the choice would have been limited to what they could find in the UK, but today it's easier than ever to attend festivals and events anywhere in the world. And thanks to the relative inexpensiveness of short haul flights, it can be just as friendly on your pocket visiting cultural events across Europe as it is taking a trip into the capital. With this in mind, our top tip for the summer is to arrange a cheap Cyprus holiday and discover some of the best summer events that you're likely never heard of before. You can book hassle-free with Cosmos, leaving you with the time to start planning which of these great events you want to see.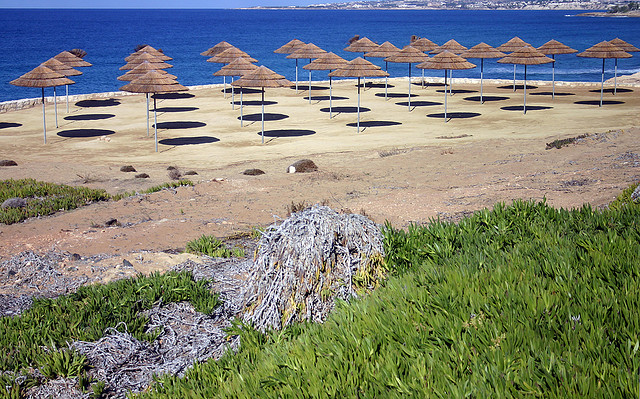 Protaras Summer Beach Festival
For the widest selection of genres, the Protoras Summer Beach Festival is a great choice. Music lovers of any persuasion will find something to enjoy at this five-day event, which promises to get your summer started with a selection of Greek and foreign rock acts, traditional folk songs, pop nights and dance music. There will also be plenty of food and drink to lubricate the warm summer nights of partying. If you make it for the first night (July 24th), there's a special opening ceremony, and entrance is very reasonable at five euros, a price that also includes your first beer! Kids go for free too, so there really are no excuses not to head along to Protaras for this celebration.
1st Music Festival: "Riverstock"
Think Woodstock, but on a Mediterranean level! This two-day rock festival boasts some of the biggest stars of Greek music, from both Cyprus and Greece, in the first festival in Limassol. If you're one who looks to dive into different cultures, but you're still looking to enjoy a party, then the island's rock festival could be what you're looking for. Taking place on the weekend of August 10th, the outdoor event will be a perfect time to enjoy music, sunshine and the Cypriot spirit.
Wine Festival of Cyprus
If bacchanalian good times sound more like your cup of tea, the annual Wine Festival of Cyprus takes place in late August and September. Wine will be flowing at the annual celebration with casks of free wine distributed by local vineyards and winemakers. You can enjoy a glass or two against a backdrop of live music, theatre, dance performances and plenty of delicious food. This is one party that the whole town turns out for, definitely one of the best festivals in Cyprus.
Ayia Napa Beer Lovers Festival
If wine's not your drink, perhaps you'd prefer a visit to the Ayia Napa Beer Lovers Festival, which is taking place for the first time in the resort's harbour during the second week of August. There promises to be a huge selection of beers on tap, from across Cyprus and further afield. You'll also be able to enjoy the usual accompaniments – namely plenty of good food and music.
Pafos Aphrodite Festival
After the alcohol induced festivities of August, Pafos' annusal three day opera festival begins in early September. Even if opera isn't your thing, the scenery alone is one of the events key components. Staged in the open-air Pafos Castle on the west end of the Cypriot city, this medieval fort dates back to the thirteenth century and has seen many uses through the years. Now as a host of evening theatrical productions, 2013 will see Gaetano Donizetti's comedic masterpiece, L'Elisir d'Amore.