If you have to travel frequently for work by air overseas you are bound to feel the ill-effects of jet lag, which can be tiring and causing a fair bit of discomfort. Anybody who has to fly long distances is likely to feel the effects of jet lag. While there is nothing much that can be done to prevent jet lag, there certainly are ways to alleviate it, upon arrival at your destination.
Those who need to travel frequently to London for work or leisure could choose to stay at any of the fine spa hotels in London, which can help to relax and feel reinvigorated after you arrive.
One of the best spa hotels in the city is near Hyde Park, The Montcalm London Marble Arch Hotel that offers the best in luxury and comfort with world-class spa facilities to match. The Spa facilities in the hotel include four treatment rooms, complemented with an exercise pool, a sauna and steam room, a spa pool and monsoon shower.
Sauna: A soothing experience the Swedish Sauna with temperatures hovering between 80-900C is a low humidity and dry heat experience, which works wonders for the body and mind and the perfect way to de-stress and feel completely relaxed.
Steam Room: With 100% humidity the temperature is kept between 43-460C and are the perfect place to relax fatigued muscles and joints that also helps to rid the body of toxins. It will leave you feeling completely refreshed and relaxed.
Monsoon Shower: One of the best shower systems it refreshed the mind and the body with 50 litres of water cascading down every minute. The thermostatic control offers the option to choose cold or hot water.
Exercise Pool: There is nothing quite as refreshing as taking a dip in a pool. The exercise pool at the Montcalm with its invigorating jet stream is a great way to relax and refresh.
Some of the popular spa treatments to choose from include:
Indian Head Massage: One of the most popular ways to de-stress is the soothing Indian head massage, which helps to relieve any negative energy that accumulates in the head region and shoulders. An Ayurvedic treatment based on ancient texts it relaxes the head, shoulders, scalp, face and neck. It also improves blood circulation to these areas and completely removes stress and tension.
Herbal Ball Massage: An hour and a half session, it is Thai in origin and combines classic Thai massage with a Thai herbal ball that involves compression and thermotherapy. It works wonders to remove any pain in sensitive spots and soothe soreness in the muscles. Any muscles or joints that experience soreness and stiffness are compressed using the herbal ball and lead to greater flexibility while removing stress and pain. A herbal poultice is applied that refreshes the senses. Some of the many benefits derived from this massage are as follows:
Helps to relieve symptoms of emotional stress and depression
Clears the air passage and sinuses
Removes insomnia and increases energy levels
Helps to relieve muscle spasms and any pains caused by medical conditions like arthritis etc.
Recovery Treatment: Through the use of acupressure, the body is stretched gently with an oil massage. It improves the flow of energy and heals blockages. The massage involves the use of special warm herbal cushions suffused with medicinal botanical ingredients that heal the body. It releases all accumulated stress and thoroughly detoxifies the body.  It strengthens the immune system, corrects posture, relieves stress and improves vitality.
Sports Massage: A one-hour session, an intense deep tissue massage heals sores and stress built up from intense physical activity. It works really well for physically active people like fitness conscious, joggers and athletes and helps to prevent injuries. It is an amalgam of friction, compression, trigger point techniques and toning, which works similarly along the principles of acupressure combined with Shiatsu and Swedish massage. It focuses on specific muscle groups and improves overall flexibility.
Shiatsu Massage: A very popular Japanese style of massage through use of finger pressure it actually is derived from traditional Chinese medicinal techniques. Shiatsu involves the use of the palms, thumbs and fingers in massage and helps to manipulate and stretch joints and leads to better mobility.
Lomi Lomi Hawaiian Massage: It is Polynesian in origin with Lomi Lomi also commonly referred to as Hawaiian Massage. It is among the oldest forms of body massage with the underlying Huna philosophy that harmony lacks where there is emotional or physical discomfort. As per Lomi Lomi, one falls sick when the body is tense and this leads to blockages in the movement of energy in the body. The massage helps to release this stored up tension that helps in the natural healing process of the body.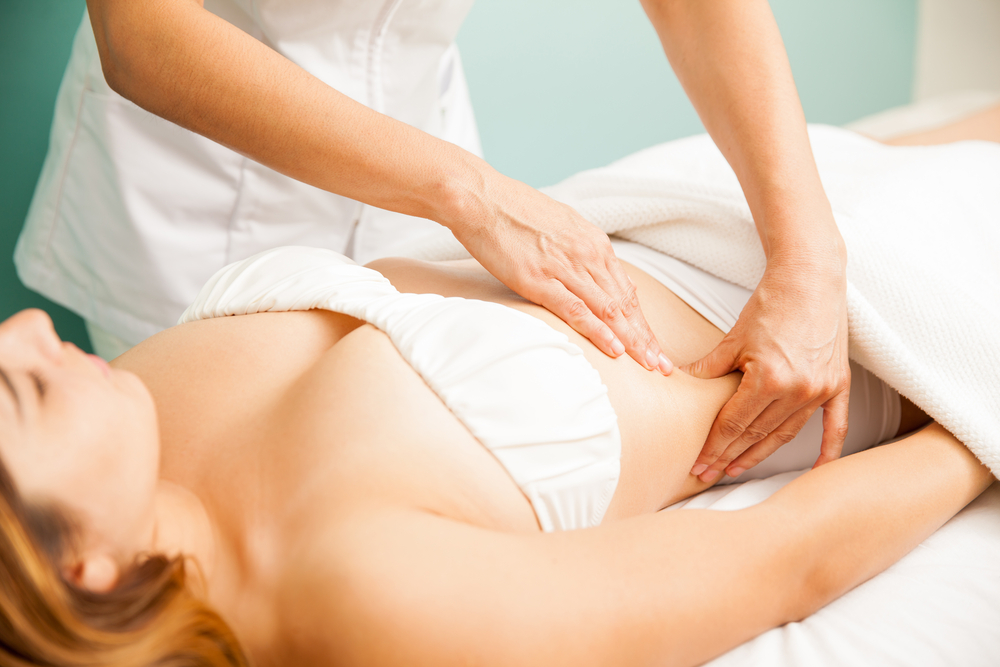 Lymphatic Drainage Massage: It is a specialised massage with numerous benefits ranging from improving a sluggish metabolism to enhancing the body's natural immune system. It activates the lymphatic system and before the massage, a professional masseuse consults the client to create a customised massage programme. It involves soft pumping movements with extremely light pressure in the area where the lymph nodes are located. It can be anywhere between half an hour to two hours and is subject to the needs of the client. It is excellent for those leading a sedentary life and increases energy, improves the texture and appearance of the skin and even fights off illnesses.
Anti-Cellulite Slimming Treatment:  For those looking to get rid of cellulite just exercise or diet will not help. Cellulite is located beneath the skin and requires specialised treatment to remove cellulite and stretch marks from the skin's surface. It also enhances elasticity and tautness of the skin. For this, the masseuse expertly used long rhythmic strokes to drain the lymphatic system, remove toxins and entirely exfoliates the body, while toning and firming the areas where cellulite is stored. It offers incredible results!