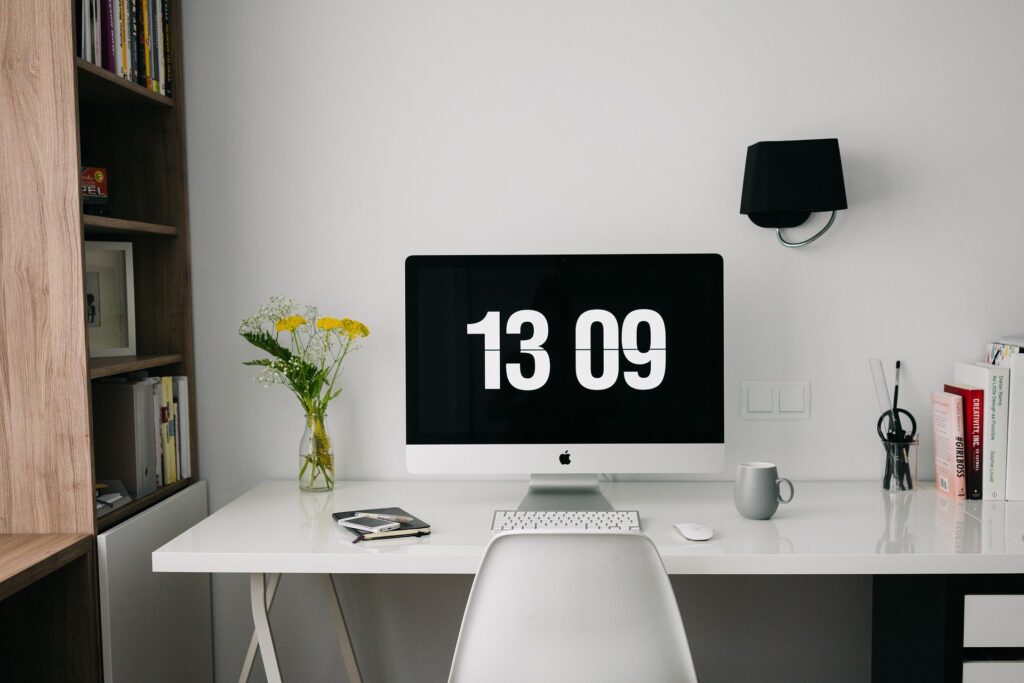 Learning to maximize comfort in your home office has a lot of benefits. As your work space becomes more comfortable for you, you'll be able to focus more on the tasks and projects at hand. This can also help you maintain a positive mindset throughout the day, which can benefit your interactions with colleagues and clients.
However, if you're a professional who has recently been moved to work from home, it can be difficult to make your home office comfortable. Everlasting Comfort has everything you need to elevate your home office. Whether you work in your own room, in the kitchen, or in a shared space with a roommate, here are some of the best products that can take your office to the next level.
Everlasting Comfort Seat Cushion and Back Pillow
When you make the transition from your office to your home, one of the biggest challenges may be your office chair. Comfortable office chairs can be a hefty expense, so if purchasing a new chair entirely isn't in your budget, try the Everlasting Comfort Memory Foam Coccyx Seat Cushion and Back Cushion Lumbar Support Pillow.
Memory Foam Coccyx Seat Cushion
The Memory Foam Coccyx Seat Cushion from Everlasting Comfort is an excellent tool to bring with you on long car rides, sitting at your desk chair, or even sitting on the couch or table. It helps soothe pain and discomfort from sitting for long hours at a time, and relieves the legs, lower back, hips, and tailbone.
It also helps minimize the amount of pressure exerted on your lower body, supporting your circulatory system and helping reduce fatigue at the end of the day. Made with an orthopedic design and pure memory foam, this is a no-brainer for making your home office more comfortable.
Back Cushion Lumbar Support Pillow
What better way to take advantage of the benefits of a seat cushion than by using the Back Cushion Lumbar Support Pillow from Everlasting Comfort as well. Your back muscles are responsible for a variety of functions, such as posture, balance, and overall strength. Pain and discomfort are common complaints from those who work in an office or from home, so Everlasting Comfort has designed an affordable alternative.
You can use the Back Cushion Lumbar Support Pillow wherever you'd like to sit down. Made with memory foam, this pillow has adjustable straps, hypoallergenic mesh cover, and comes with a lifetime replacement guarantee. Your comfort is important, so this home office chair duo is an excellent way to elevate it!
Everlasting Comfort Footrest
Another item that can elevate your home office is Everlasting Comfort's Memory Foam Foot Rest Pillow Under Desk. If you experience foot discomfort or pain from walking, sitting too long, or injury, this multi-purpose pillow creates a cushion that cradles feet in a relaxing, soothing way.
Its design is orthopedic and made of memory foam, so you can enjoy this non-slip pillow under your desk, in the car, or wherever you're sitting.
Everlasting Comfort Essential Oil Diffuser
Having an essential oil diffuser is an easy way to elevate your office comfort and turn even less-than-ideal work spaces into an office paradise. Everlasting Comfort's diffuser uses essential oils that soothe the mind and body while you work to help you relax, support sleep, increase concentration, and even repel insects. This can also come in handy if you have indoor plants!
This diffuser comes with timer options so you can automatically program when you want your oils to turn on and off. It also comes with a variety of LED light options to make your home office as soothing as possible.
The therapeutic benefits of essential oils range from positivity, mental health, physical health, and more, so this diffuser is an excellent product that can elevate your home office comfort to the next level. Plus, essential oils tend to be safer than candles and much better for health.
Summary
To get the most out of your home office experience, it's important to make sure you're comfortable in your space. This includes maximizing your physical comfort while working as well as your mental comfort. These products are some of the best ways to elevate your home office this year.