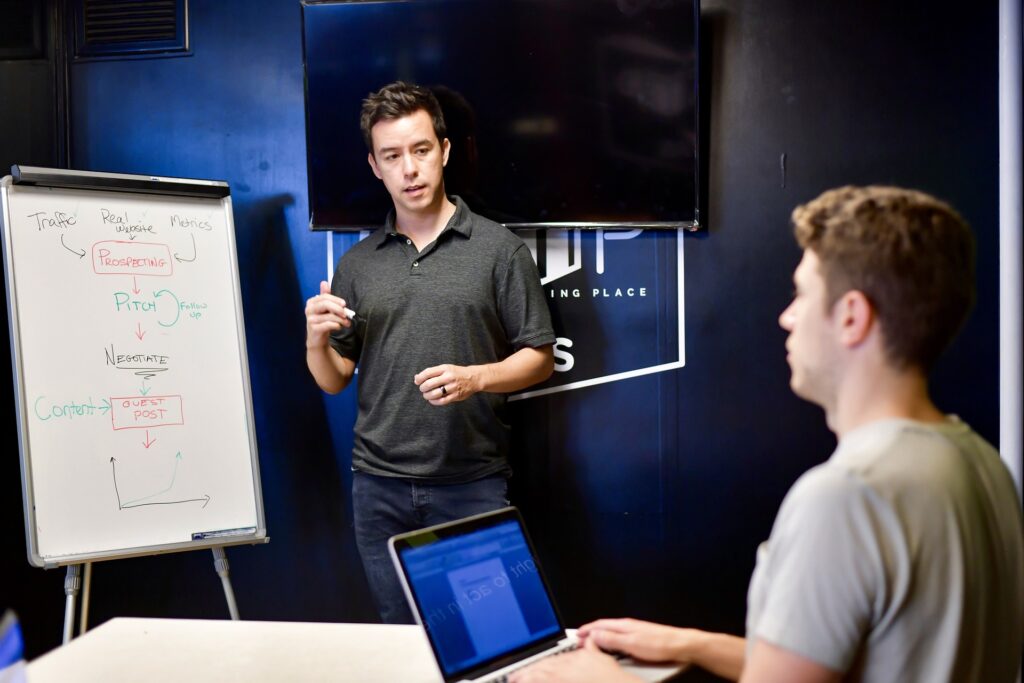 A business plan showcases the purpose of your company, its goals, current standing, and growth projection. Often, this plan is presented to an investor when a business needs some more cash flow. This makes creating a business plan an intimidating task.
Keep reading to learn how to create an effective business plan.
Create an Executive Summary
An executive summary is the first page of your business plan and acts as the introduction or overview of your business.
In this section, you will showcase your mission statement, a description of what your business offers, and a summary of your projected sales growth.
Describe Your Company 
Next in your business plan will be where you introduce a description of your company and its structure. 
When describing your company, include the following:
Full business name

Address

The names of essential employees and their unique skills

Number of employees

The company structure such as sole proprietorship, partnership, or corporation.

The ownership percentage of each co-owner.

How your company started and how it has grown.
Readers should leave this section with a good understanding of who key employees are and how large the business currently is.
Explain Your Product or Services
In this section, you go into detail describing your products or services.
Include the following:
A visual representation of your product or services.

An explanation of how your product or service works.

Overhead, manufacturing, or distribution pricing.

Product or service pricing

Customer base and total sales

Sales strategy

Distribution strategy

Current or pending trademarks
List Your Goals
Next, you will list short-term and long-term goals.
Consider listing goals related to the following:
Employee count

Manufacturing or supplier costs

Profit and sales

Marketing and exposure
Here you will help a potential investor understand how their investment can help your business reach its goals.
Marketing Plan and Competitor Research
In this section, you go over who your target market is, how large the market is, and who your competitors are.
Go into detail about why you are targeting your market, their average spending within your industry, how you plan to reach your market, and how the market is expected to grow.
When naming your competitors, you will provide research on their success and what sets your company apart from theirs. Investors are more likely to invest in a company that has an advantage over its competitors such as being eco-friendly, having unique features, or having new software.
Financial Analysis and Sales Plan
Here you will go into the specifics of your sales plan and financial standing. 
Consider including the following:
Where you plan to sell products or advertise services.

Logistics and costs of getting products on shelves and potential issues along the way.

Net Income

Liquidity and ability to repay debt

Accounts receivable turnover rate

Profit and loss statements

Cash flow statement
The financial analysis and sales plan section should leave your reader fully aware of how your market is reached, the current company value, and how money is earned and spent.
Estimate Projected Earnings and Investment Opportunities
If seeking an investor, this section will be the most essential. Here you will go over your projected earnings which are determined by business history, market growth, and company growth.
Many investors would like to see a monthly projection dating one year out and an annual projection for the next five years.
Additionally, this section is where you showcase how an investor will be repaid for a loan or how large of a return they will receive on their investment. 
Additional Tips
When presenting a business plan to an investor, you want to provide as much detail as possible without overwhelming the reader.
Use these additional tips to keep your audience interested.
Be realistic, not over-optimistic-

Most businesses do not see profit in the first two years. Many investors and potential partners will be weary of a business claiming to expect an immediate return on their investment with no risk.

Show the investor their money is safe-

Include loss prevention information. Your investor wants to know about which software you use, what security you have in place, and how you are keeping your assets, data, and employees safe during vulnerable situations like data breaches and

travel

.

Include a SWOT analysis-

Almost all investors will ask for a SWOT analysis so, familiarize yourself with the term and be prepared. SWOT stands for strengths, weaknesses, opportunities, and threats.