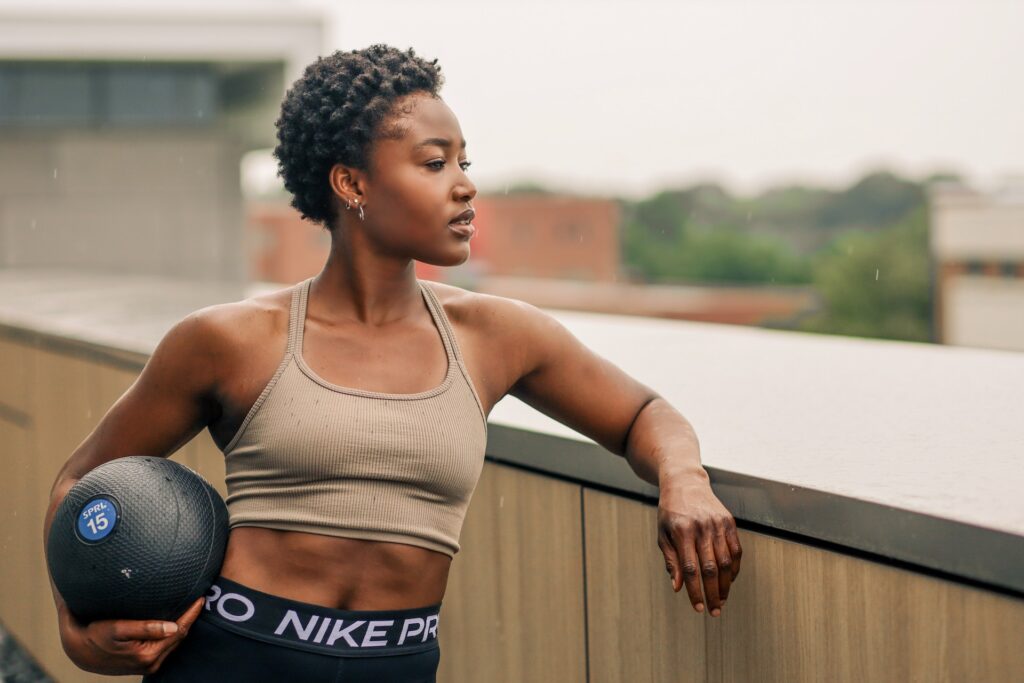 You must dress appropriately for your workout sessions to ensure you get the most out of it in the gym. You must select the appropriate athletic apparel for your workouts. 
The right kinds of gym clothes need to be comfortable to wear and versatile, so the next time you pick out your workout clothes, keep in mind that they are the right kinds, rather than going with the ones that only make you look good, and keep in mind that the right kinds of gym clothes need to be absorbent and flexible.
Here, you will learn how to select the appropriate women's gym wear. Therefore, ladies, keep reading to find out how to dress appropriately before going to the gym.
Pick a T-shirt that allows air circulation
Always choose to dress in something that allows air to pass through it. Cotton and polyester are two examples of materials that may be used to make clothing that will not hold in your body heat and provide wicking, which will move sweat away from the skin and allow your skin to remain dry and breathable.
 If you want your workout to be more breathable, try wearing a t-shirt, a tank top, or a sports bra. You can also select a material made of polyester, lycra, or spandex.
Put on underwear that will support you
You must ensure that you wear appropriate undergarments and select the appropriate type of workout attire. Women should only participate in physical activity with a supportive and flexible sports bra. 
Instead of selecting lingerie based on its attractiveness, select something that will offer the most support possible.
Go for flexible bottoms
Always opt for bottoms that allow you to move freely, such as yoga pants, sweat pants, track pants, or gym shorts. This is because you need to do a lot of leg exercises. You need to ensure that your trousers are tight enough; they need to be flexible. 
This is because you need to be able to move your legs freely. Shorts offer maximum flexibility but expose a significant amount of flesh. If you need more confidence to wear shorts, you can wear sweatpants or yoga pants instead.
Always carry a towel with you
Always have a fresh towel to wipe the sweat from your face. When cleaning up, make sure to use a soft and clean towel, and never lend your towel to anybody else.
Also, if you sweat on any machine and leave it there to dry, you need to clean it before another person uses it since the germs could potentially infect someone else if you do not clean it before they use it.
Choose appropriate shoes for the gym
Finding the correct shoes for your gym might completely change your workout regimen. Depending on the kind of physical activity that you are engaging in, you always have the option of switching between a pair of workout shoes that provides more support and a pair of running shoes. 
However, you should make sure that whatever you wear is comfortable and that it provides a sufficient amount of protection for your feet and legs. Additionally, wear socks made of breathable cotton that are neither very tight nor excessively loose because socks that are too tight can constrict your legs, while socks that are too loose can cause your legs to slip.
Additional Advice
In addition to clothing, there are a few standard items that both men and women might wish to pack for the gym. Bring a bottle of water to keep yourself refreshed throughout the session. 
A gym bag to contain a change of clothing, trainers, a rag to clean yourself off, excellent headphones if you like to listen to music, and a music player or phone. 
Women's workout clothing comes in various interesting colors; pick the one that best matches your personality and sense of style. Men are experimenting with vivid colors when it comes to clothing. Therefore there are many possibilities available. Regardless of the styles chosen, ensure they are both attractive and comfy.
Final Note
When planning what to dress in the gym, the most crucial thing to remember is to concentrate on what makes you feel the most confident about who you are. This is true regardless of your style or the type of exercise activity you perform.
If you want to develop healthy habits that result in more permanent changes, you should begin by ensuring that you have the self-assurance to stick with these behaviors once you've established them. Because of this, giving some consideration to what you will wear to the gym is of the utmost importance. As a self-care that can assist you in creating a happier and healthier future, make sure that you feel and look your best as you exercise something that you should do. Good Luck!