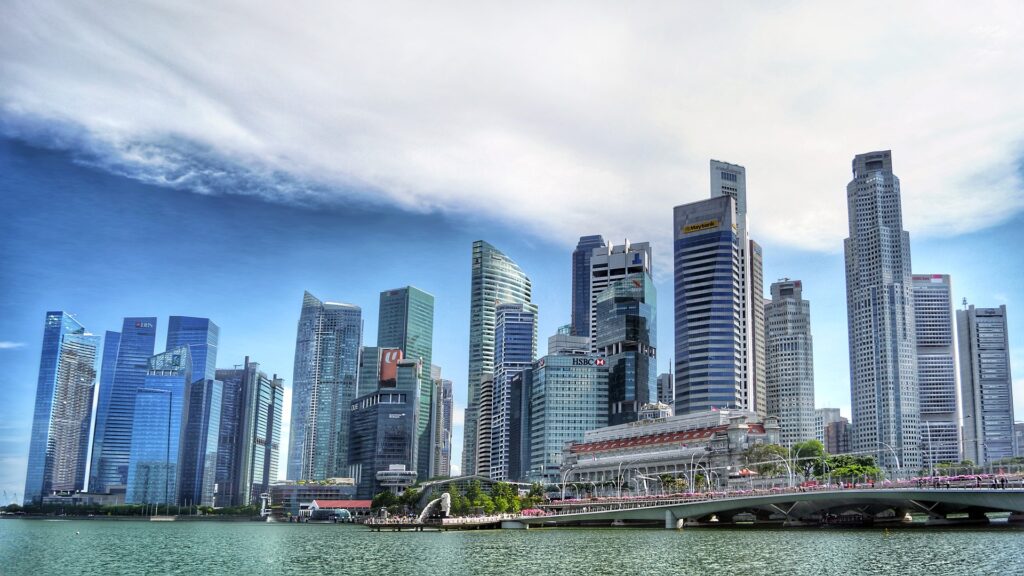 Singapore is a lovely island, complete with great restaurants and stunning tourist attractions – including Gardens by the Bay, Singapore Zoo, and Marina Bay Sands. Add into the equation the tremendous shopping outlets, and you have a genuine twenty-first-century buzz to the place. Are you a foreigner considering buying yourself a pad in Singapore? Buying a home abroad is a big step you certainly want to get right. To help you out, we have come up with a guide for foreigners on buying a property in Singapore.
Find A Property Within Your Budget
Trying to come up with a realistic budget is a good start to looking for a house in Singapore. Private condos in affluent, desirable neighbourhoods near the city centre, such as River Valley and Marina Bay, will cost you significantly more. Pick a place within your budget so that you have plenty left to spend on making the most of the Garden City. 
Pick The Right Location On The Island
Location, location, location is critical when buying any property abroad. What facilities do you want to have nearby? Do you want to do recreational activities in your complex, such as swimming in the pool or playing on the tennis courts? Study and read up on the different neighbourhoods in Singapore thoroughly. Consider whether you'd prefer to live nearer the bustling city centre, or somewhere more green and tranquil. 
Learn About The Restrictions On Foreigners Buying Properties
The Singapore Government in recent years has formulated legislation to make it a bit tougher for foreigners to buy residential properties, in a move to avoid outpricing the local Singaporeans. The national government want to support its citizens and ensure they can lead an excellent quality of life and avoid getting displaced by foreign investment. One example of an additional tax that foreigners have to pay when buying a home in Singapore is the 30% ABSD (Additional Buyer's Stamp Duty). To learn more about how ABSD works when you're a foreigner buying property in Singapore, check out this article from Property Guru. However, this minor extra tax levy definitely shouldn't prevent you from buying a property in Singapore as a foreigner. It's simply there to help protect the local Singaporeans and ensure that they can continue to afford to purchase and rent properties in their country.
Think About Your Future Plans 
When buying a property abroad, it's always essential to think about your purchase within the broader context of your life plans. Are you retiring soon and looking for somewhere warm, exotic, and beautiful to spend your senior years? If so, why not look into getting yourself a place in Singapore? Perhaps you are considering buying somewhere that you can pass on to your children someday. Buying a pad in Singapore may seem a bit out there at first. But why not take pride in purchasing a home in a location you dearly love to visit?
You Should Hopefully Be Able To Sell Your Property At A Profit
Of course, anyone buying a house needs to consider whether they will be able to resell it in the future before dipping into their pockets. There's little point in buying a place that you will struggle to find a buyer for or end up selling it at a considerable loss. Private home prices in Singapore are rising in value and jumped by 10.6% in 2021. Therefore, investing in a Singapore property should be a sound investment for foreigners in 2022. 
Rent Out Your Property For Extra Income
As a result of its booming financial sector, Singapore is home to an international network of knowledgeable graduate employees from across the globe. Why not think about renting out your home in Singapore for a bit of extra income? A young professional may want to snap up your apartment, particularly if your place is located close to the business district. There's not much point in spending money on a second home that you barely ever visit. Renting your home out could be a great alternative and a way to bring in an extra stream of income consistently. 
Private Condominiums 
Foreigners moving to Singapore tend to prefer living in private condominium units. Some of the benefits of living in a condominium complex setting in Singapore include the ability to enjoy luxury amenities on your doorstep such as spas and pools, living in central areas near to shopping and business districts, and having a sense of community. Private condominiums are often full of all the latest modern technology and gadgets. 
Moving to Singapore is a life decision you won't regret. There is a buzzing expat community, so you won't feel alone when moving there. The food is to die for, the architecture is an amalgamation of the old and the new, and the local people are friendly, so why not invest in buying a home in Singapore as a foreigner?