Need a fresh perspective to showcase your brand or destination?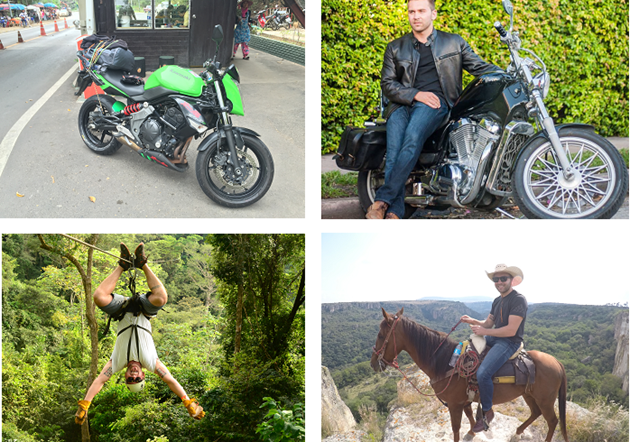 The World or Bust.com is a popular travel and lifestyle website with a focus on helping people step outside the boundaries of what they've become accustomed to, be it on an awesome adventure, quest for financial freedom, or just living life on ones' own terms.
The site is over 4 years old and receives ~20,000 unique visitors monthly. The World or Bust has received over three quarters of a million page views in its lifetime with an average session duration of 5:30 from over 200 countries. The World or Bust and Jeremy have been featured in National Geographic Online, Philadelphia Magazine, The Huffington Post, InterNations, The Adventure Traveler's Handbook (a print publication) and many online travel blogs/resources. The World or Bust's social reach is over 35,000 active followers on Facebook, Twitter and Instagram.
The World or Bust's core demographic is comprised of educated, open-minded and travel-savvy individuals with the budget to enjoy their leisure time to the level they decide.
Previous Sponsorships:
The World or Bust brand has partnered with countless Corporations, Hotels, Travel Businesses, Fashion Brands, Motorcycle Retailers, Tour Providers, Tourism Boards, etc. To see examples from recent successful campaigns, click below:
Addidas – Claim Freedom Campaign
Jeep – America's Ride since '41 campaign
The Pure Hotel – Frankfurt, Germany
Hotel Seven Bridges – Amsterdam, Netherlands
Studio Hotel – San Jose, Costa Rica
The Adonis Hotel – Singapore
Tony's Big Bikes – Chiang Mai, Thailand (weeklong motorcycle trip)
Big Loud Rides Harley Rentals – Singapore
Check my stats!
As of July, 2017
20,000 Page Views Monthly
Instagram Followers: 30,000
Facebook Fans: 5000
Twitter Followers: 1200
Press Trips
Have somewhere I "need" to check out, showcase and share with the world? Well…then send me there! Between TheWorldOrBust.com and my background and involvement in the world of Experiential Marketing as an independent consultant and my company, Write that Right which creates results-driven content for the web, I can direct traffic to your website and leverage my active social media following to help get your brand, product or service into the hands, hearts and minds of your target demographic(s).
For any questions regarding working with TheWorldorBust.com, email me directly at Jeremy@theworldorbust.com or click Here